Do you love your furry little friend? Sure you do. Cats are wonderful pets who deserve the very best quality products to ensure their health is at the best it can be. One way to help to ensure your cat's health is through the quality of food that you give to them. They need nutritional and top quality food in order for them to thrive. Whether you feed your kitty canned food or dry food, you need to be sure that it has good ingredients and that it promotes health for your cat and does not hurt them like some cheaper and lower quality brand food does. This article will showcase some of the best cat foods on the market for you to give your furry friend.
Top Brands:
Blue Buffalo:
One of the best brands for canned food or dry food is Blue Buffalo. They have top ingredients and lists all of them for you on the packaging. They have high-quality and nutritional ingredients in each item they sell and contains vitamins & minerals that your cat needs. They are open and honest about what is in their food and have a variety of flavors for you and your cat to choose from. The price range for this one is a little above average, but it is a wonderful option for your cat.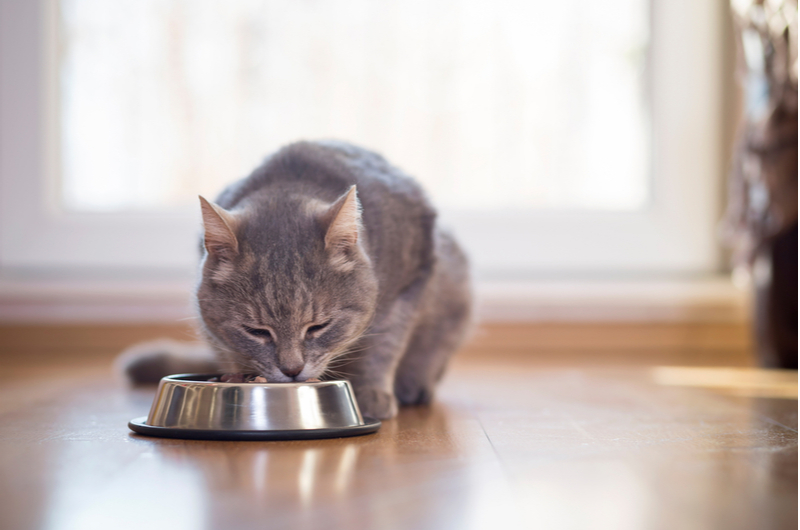 Another highly regarded brand of cat food is Hill's Science Diet. This brand is more geared towards indoor cats and their health needs. They offer many different formulas so that you can tailor your cats' diet for exactly what they need as well as many different flavors. There are no artificial flavors or preservatives and the food is made from top quality sources of protein. The price is a little higher than most but it is well worth it if you want to give your kitty the very best.
Royal Canin is another great brand for cat food, especially their canned food. Some owners prefer to only serve their cat's canned food, and that's great! Just make sure it has good ingredients like you would with dry food. They have many flavors of canned food and just as many formulations. They have canned food for weight loss, sensitive stomachs, hairball control, and so much more! This brand is a great option for canned food. It is a little bit on the more expensive side, but it is well worth it if your kitty has specific needs!
The last brand that will be mentioned is a more budget-friendly option, Purina. Purina offers good quality food for a cheaper price than most. They also have many formulations geared towards senior cats, outdoor cats, kittens, and much more. There are good ingredients in their products and offer natural/organic products as well for a good price. If you find yourself on a budget this is a great brand to keep your kitty healthy and happy!
This was a small list of top quality cat food to buy for your furry friend. Be sure to do your own research on what would be best for your kitty!