There are many high ranking and prestigious jobs you can only get if you have a PhD. Even if your dream job does not require a PhD, there are many benefits to getting a doctorate. A PhD shows you are an expert in your chosen field. This makes it much easier to get hired. Not only are there more job options available, but you are typically paid a higher starting salary if you have a PhD. Having a PhD may also allow you to bypass other requirements, such as previous experience working for the company.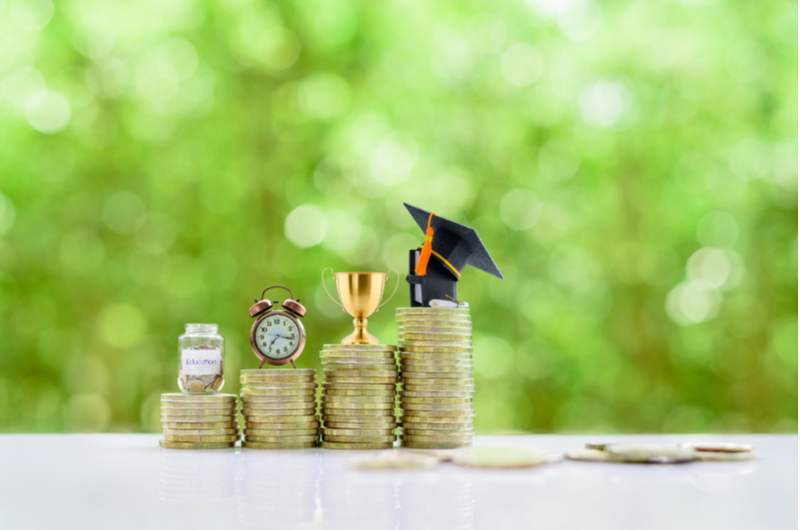 The reason PhDs provide so many benefits is because of how hard they are to obtain. Most PhD programs take a minimum of five years to complete. Not only are the classes hard, but they are expensive, especially since most PhD candidates graduate from prestigious colleges. On average, a PhD program costs about $30,000 each year, which totals $150,000 by graduation.
Fully Funded PhD Programs
There are many financial aid programs available to college students, but the majority of these programs only apply to assistance up to a master's degree. It is much harder to find financial aid for a PhD program. Fortunately, the financial aid that is available is much more robust than traditional student aid. A fully funded PhD program provides students with a full tuition waiver, as well as an annual stipend to cover your living costs. On average, PhD students receive $15,000 to $40,000 each year.
The exact benefits vary depending on the program. For example, some fully funded PhD programs cover all of your costs, but only if you take a part time job with the university. If you are an educator, you may be asked to participate in a teaching assistantship at a local school, while a science major may work with a local research team. Typically, these programs only require you to work 10 to 20 hours each week, so you still have plenty of time to dedicate towards your degree.
Finding Fully Funded PhD Programs
For many students, the most challenging part of getting accepted into a fully funded program is actually finding an eligible program. Unlike other forms of financial aid, PhD programs are rarely advertised. This is because only a small percentage of students get their PhDs, so to reduce confusion, these programs are not mentioned. Due to the limited nature of the programs, some schools do not advertise the programs at all, so you can only apply if someone recommends the program to you. One of the most effective ways to find a fully funded program is directly asking the college. Even if they do not provide a program, they may be able to point you in the right direction.
Other colleges are more open with what funding is available, but they use different terminology. It is common to see a fully funded PhD listed as graduate research or teaching assistantship. If you look at the description of these programs, the listed benefits include free tuition.
Certain fields are also more likely to offer PhD programs. Science, engineering and education degrees are the most common PhD programs. In recent years, there has been an increase in fully funded medical PhDs as well. Some of these are for doctors and physicians while others are available for medical researchers.
Another trend in recent years is colleges offering fully funded PhD programs for lower income students. In addition to being harder to find, these programs are only available to a limited number of students, making them much more competitive than other fully funded programs.
Employee Funded PhD Programs
The majority of fully funded PhD programs are offered by colleges and nonprofit groups. If you are unable to find a program through one of these sources, you may be able to negotiate a PhD program with your employer. Employers commonly offer educational benefits to their employees. In exchange for your employer covering education costs, you agree to work for your employer for a set number of years. Essentially, you are treated as a company investment. Depending on your company, you may even receive a promotion once you get your PhD. These are not considered official programs, so the eligibility requirements vary based on your employer. Additionally, these opportunities only cover tuition costs and do not provide any extra stipend.
Top Fully Funded PhD Programs
Harvard University provides a fully funded PhD program for biological sciences in public health. This program is meant for students who want to help with disease prevention and treatment. In addition to a living stipend, students also receive health insurance while enrolled in the program.
If you are interested in business, Sloan School of Management, which is part of MIT, offers a PhD program. Sloan provides a full tuition scholarship for students studying account, marketing and organization studies. In addition to a living stipend, students also get a new computer and travel budget. Rice University also provides business related PhD programs.
Both New York and Stanford University provide fully funded PhD programs for educators. Stanford also includes limited options for psychological sciences as well.