It is difficult to run a business without a website. Even if you do not run a digital store, having a website for your business is one of the most effective ways to advertise your services. Many customers rely on online searches when they are shopping. By having a website, you increase the odds of a new customer finding your website. It is also a good way to get information out to your existing customers. With an advanced website, you can setup a member's section. This is a good way to offer promotions to incentivize customers to return to your business. You can also send surveys and get useful information from your customers.
Making a website is difficult, but you can simplify the process by hiring a web designer. A web designer handles the creation of the website, taking your input and feedback to create a unique site for your business.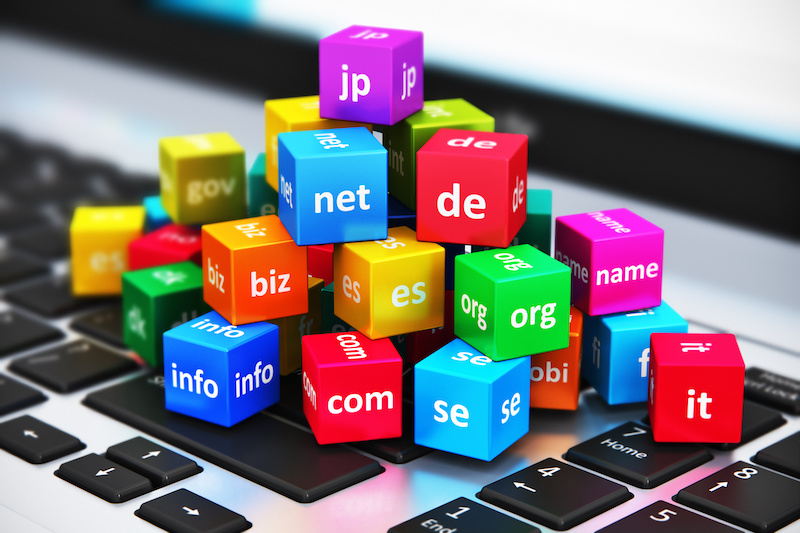 Website Considerations
There are many web designers looking for work. Before you start looking for potential candidates, make a detailed checklist detailing what you want from your website. This not only helps you, but it gives your future web designer a general idea of what kind of website you are looking to build.
One of the first decisions you must make is how involved you want your website to be. Some web designers make a basic website, which you can fill out and customize as needed. This is only recommended if you or someone on your team has web developing experience. Other web designers go into much more detail, not only creating a website, but filling it with images and videos.
If you want membership benefits or subscription services, make sure your web designer can include these additional pages. Another consideration is whether you want to link your social media accounts, such as Twitter or Facebook, to your website. This is often more convenient for businesses, since you can update your social media feed instead of having to make two separate posts on your website and social media account.
Building a Website
Once you find a web designer, the next step is to create the website. Web designers stay in touch with their clients during this process, giving you the chance to provide feedback and make tweaks to the website. During this process, there are several areas to consider. The first is the user interface. A good business website is easy to read and navigate. Make sure all the important features are displayed at the top of the page. Choose color schemes that compliment each other and are easy to read on your chosen background.
You also want a website that is easy for you and other employees to use. You or your team must know how to add content to the website, as well as use analytical tools to track website traffic and what sources customers use to find your website.
Traits of a Good Web Designer
Whether you decide to hire a freelance web designer or go with a web design company, there are several traits to look for. The first is communication. A good web designer will quickly answer your questions and ask you for more details. The web designer may physically build the website, but it is based on your needs and input. Your web designer should show you frequent updates to make sure you are happy with the overall development.
Experience is also an important trait. If you are designing a business website, you do not want to hire a fresh web designer. Make sure your prospective designer has a detailed portfolio and favorable customer reviews. Do not be afraid to ask to see other websites they previously built.
Another consideration is time. Web design companies typically have enough employees where they are not overworked, but freelancers or smaller companies may have multiple clients. If you plan on building a complex website, be sure your designer has the time and focus to work on your project.
Lounge Lizard
Lounge Lizard is a reputable web design company that not only creates websites, but also provides marketing solutions. When you meet with a web designer, they not only ask questions about the site, but what kind of business you do. They help you develop a general advertising plan to get new customers to your website and improve your visibility. Lounge Lizard also has website hosting and maintenance option, which is useful for digital stores.
Because Lounge Lizard offers so many services, it is difficult to gauge costs. Hiring a web designer typically costs between $1,000 to $3,000, based on the complexity of your website, but maintenance and marketing services greatly increase the price. You can request a free quote from Lounge Lizard before agreeing to hire their web designers.
Blue Fountain Media
Blue Fountain Media is one of the oldest web designer companies. In addition to web design, they also offer digital marketing services, business strategy and branding solutions. The company has worked with several big clients in the past, including FedEx, Microsoft and Sony. Before starting website design, Blue Fountain sends a consultant to learn more about your business and make recommendations on how you can use your website to grow your business.
The design team keeps you well informed about each development or change to the website. The company also offers SEO development and copywriting for your website once it is fully developed. You must request a custom quote directly from Blue Fountain Media.
Maxburst
Maxburst specializes in web design and social media marketing. The company primarily works with smaller businesses. Maxburst web designers use their social media knowledge to create appealing websites, placing a greater emphasis on photos and videos to enhance your website. When you request a quote from Maxburst, you can also propose a general budget. This gives the designers a better idea of the price range you are looking for, allowing them to customize a plan to suit your price range.
Big Drop
Big Drop prides itself on making easy to navigate websites, prioritizing the user interface for both you and your customers. Big Drop promises to make a unique website that captures the spirit of your business. During the design process, they identify your general audience and make suggestions based on your average customers. The company also helps you develop starting content to flesh out your new website.