When it comes to getting fit and healthy, exercise bikes can be a great addition to your fitness routine. Not only are they convenient and easy to use, but they also offer a low-impact workout that can help you burn calories and improve your cardiovascular health.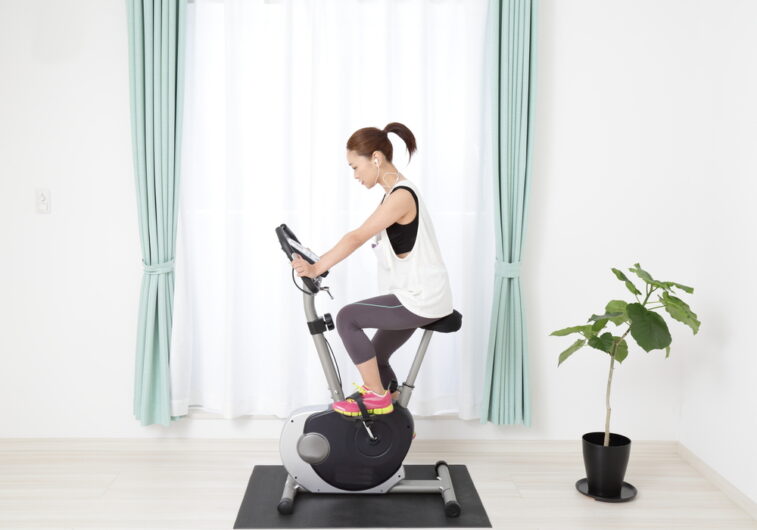 Benefits of Using a Stationary Bike
There are numerous benefits to using a stationary bike for exercise. For one, they are low-impact, which means they are gentler on your joints compared to running or other high-impact exercises. This makes them a great option for people who are recovering from an injury or those who have joint pain or arthritis.
Using an exercise bike can also help you burn calories and lose weight. A 30-minute workout on an exercise bike can burn anywhere from 200 to 600 calories, depending on your intensity level and body weight. Additionally, cycling is a great way to improve your cardiovascular health by strengthening your heart and lungs.
Types of Exercises to Do with Exercise Bikes
There are many different types of exercises you can do with an exercise bike, making them a versatile piece of fitness equipment. Here are a few examples:
Interval Training: This involves alternating between periods of high-intensity exercise and periods of rest or lower intensity. For example, you might pedal at a high intensity for 30 seconds and then slow down for 60 seconds before repeating.
Hill Climbs: Mimic the experience of cycling uphill by increasing the resistance on your bike. This type of exercise can help you build endurance and strengthen your leg muscles.
HIIT Workouts: High-Intensity Interval Training (HIIT) involves short bursts of intense exercise followed by periods of rest. You can incorporate this into your exercise bike routine by pedaling as hard as you can for 20 seconds and then resting for 10 seconds before repeating.
Distance Rides: Use your exercise bike to simulate an outdoor ride by cycling at a moderate intensity for an extended period of time. This is a great way to build endurance and burn calories.
Popular Exercise Bikes on the Market Right Now
Overall, exercise bikes are a great investment for anyone looking to improve their fitness level and overall health. They offer a low-impact workout that is easy on the joints, making them a great option for those with joint pain or injuries. Additionally, with a variety of exercises that can be done on an exercise bike, it can help you achieve your fitness goals, whether that be weight loss, building endurance, or improving cardiovascular health. With the popularity of home fitness equipment on the rise, there are many great exercise bikes on the market right now, each with unique features and price points to fit your needs and budget. Consider investing in an exercise bike to add a convenient and effective workout to your fitness routine.