Appliance rentals are an affordable and simple solution for students living in a dorm as well as renters and new homeowners. Many appliances cost $200 or more to purchase brand new. While you can save money by purchasing used appliances at a substantial discount, there is no guarantee they will work well or for very long. Renting appliances can be the best solution to get brand new appliances with an affordable monthly payment.
There are two main types of rentals: month-to-month rental, which tends to work best for students, and rent-to-own, which can work well for renters and homeowners. Many monthly rental appliances are gently used and can be converted to a rent-to-own contract later. In general, rent-to-own contracts are for 1 to 2 years to keep payments affordable.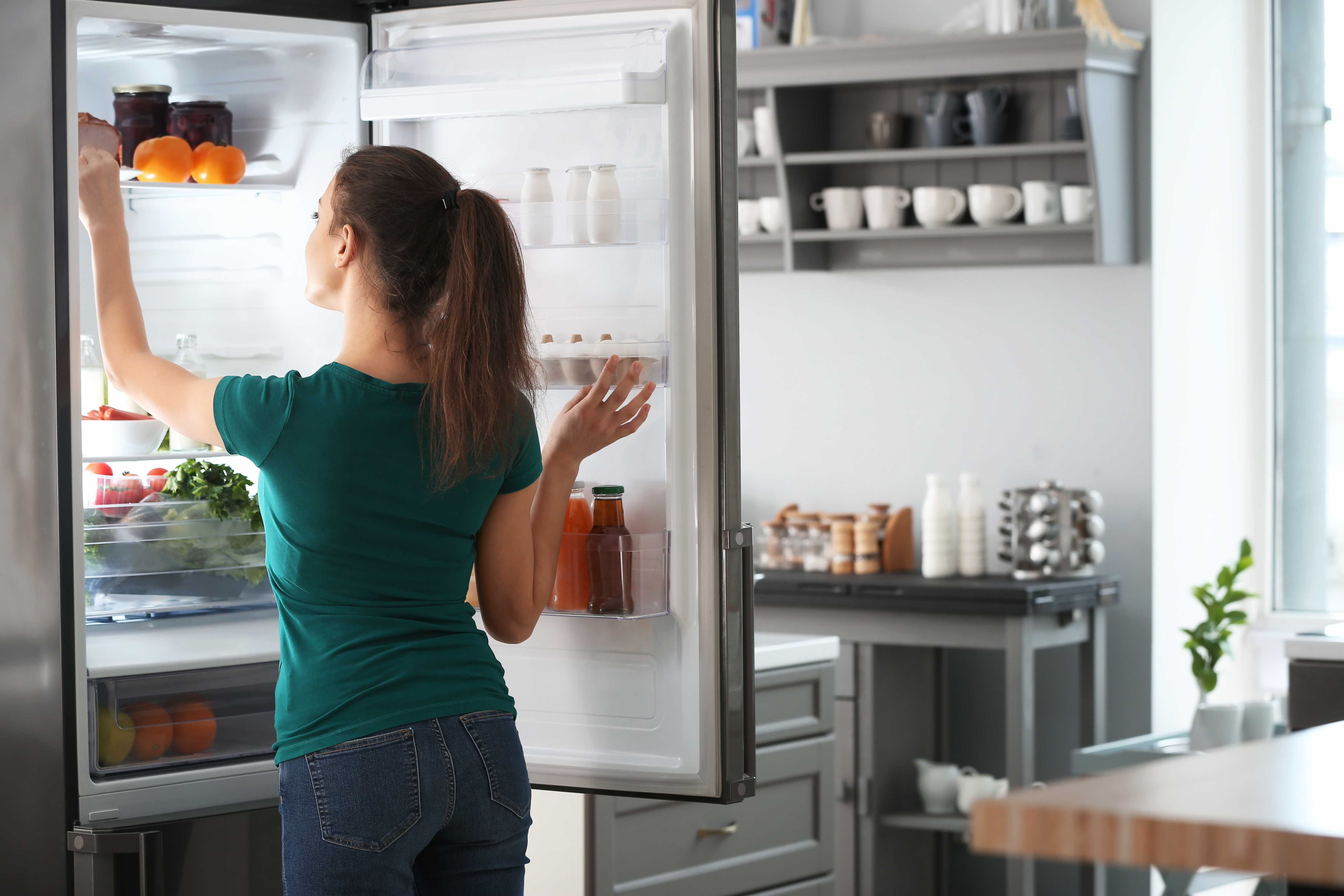 There are several benefits to appliance rentals. The appliances are typically very new and usually higher-end brand names. With most rental companies, service on the appliance is free while you are under the rental or lease-to-own contract. If you have purchased a new home, appliance rental can help you furnish the home and make it livable while you're saving up money. Renting an appliance can also be a life-saver if your existing stove or fridge breaks down and you can't afford replacement yet.
1. Washer
The washer is probably the most common appliance that consumers rent to own. This is because washing machines are invaluable but expensive and tend to break down more often than their counterparts that dry the clothes. Without a washing machine, you can get by — but it will probably mean going to a laundromat every week and spending more money than you need to.
With the right washing machine, laundry doesn't need to be a huge chore. Upgrading your washer with a rent to own unit can be a good choice to get your clothes cleaner faster. Renting can also be a good investment if your unit is on its last legs to avoid those laundromat trips.
It's not just homeowners who can enjoy advantages of renting to own. Washing machine rental is a common choice with renters who have moved into a new condo, townhome, or house with laundry hookups. You may not plan to live in the home forever, but you can rent a washing machine for an in-unit laundry station while you're there. You can usually time the rental of the washing machine to run out when your lease is up if you plan to move.
Many people choose to rent a washer and dryer at the same time. Stacked units are popular for smaller homes and rental properties to save space. This choice is common with renters as well as landlords who want to offer an in-unit laundry center as a perk without investing too much upfront.
2. Dryer
A standard dryer can cost anywhere from $200 to $500 new, but you can rent a dryer for a fraction of the cost. If you choose the rent to own option, you can find gas and electric, top and front-loading, and compact or full-sized dryers with the cost spread over two years.
Renting makes sense in many situations. If your appliance has broken down and you don't have the money yet to buy a new one, renting can keep your laundry room in operation. You may also want to rent if you are renting a place with laundry hookups. After all, why spend the time and money to drag your clothes to a laundromat when you can pay a low fee to have an in-unit laundry?
3. Refrigerator
Refrigerators are popular rentals for homeowners, renters, and students. There are two types of fridges you can rent: full-size fridges and dorm sizes. Full-size units work best for homes and condos, although they can also be used for students who are renting a place together.
If you're living in a dorm, a one-year rental usually includes storage at the end of the year which means you won't have to find something to do with your appliances when you head home. A fridge is an essential for every dorm room, but rental saves you from buying an expensive appliance that you will need to store during the summer or give away.
4. Oven
What's a kitchen without an oven for baking and cooking? If your stovetop or oven has broken down, you have moved into a new rental property, or you have bought your first home, money may be tight. Renting a convection oven can allow you to cook meals at home without the high upfront cost of buying a new stove.
Most cooktops and ranges are rent-to-own, which allows you to have the appliance delivered directly to your home and make payments for around 2 years before owning the appliance outright. You can typically find all types of ovens for rent, including electric or gas, commercial, and burners or a smooth cooktop.
5. Dishwasher
A dishwasher can make your life easier by dramatically reducing the time you spend on one of the most dreaded household chores: dishes. If you don't have space in your cabinets or you are renting, a dishwasher rental can be the perfect solution to enjoy this convenience at home. Virtually all rental units are portable with capacity for around 12 place settings and a laminate top. Man units do have a convertible design, though, which can convert from a portable to a built-in appliance with the installation kit. If you want to install the dishwasher you have rented, you'll need to make sure you have permission if you're renting.
6. Heaters
When the weather gets chilly, a space heater can be a lifesaver. Of course, electric units can also be quite expensive. Renting makes sense to warm your outdoor patio or home during the winter. There are two types of units available: portable indoor systems and exterior radiant heating systems.
Exterior heating products can create warmth in a 10-foot radius for outdoor parties, businesses, and events. If purchased, these units can easily cost hundreds. Indoor units are designed for only temporary heat, not the only source of heat for your home. They can be used in rental apartments, dorm rooms, bedrooms, and more.
7. Microwave
Microwaves may not be the most expensive appliance, but there are many cases in which it makes more sense to rent than buy. Renting the appliance is usually very affordable with solutions for renters, student dorm rooms, corporate housing, break rooms, and more.
For students, renting a microwave and refrigerator is the most popular solution for preparing meals at home and heating up snacks. Appliance rental avoids the dilemma of what to do with the microwave during the summer or when it's time to move out of the dorm. An alternative that is available to many students is a MicroFridge, which is a combination microwave, fridge, and freezer.