In today's world of what seems to be an increasing amount of social isolation, many of us are faced with the dilemma of keeping up with medical care while at home. Older adults with limited mobility are looking to technology more and more to stay on top of their health.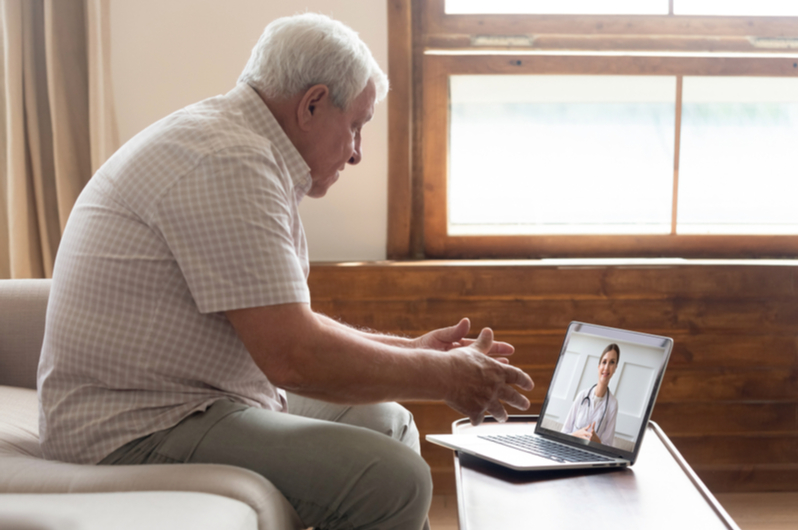 What is TeleHealth?
TeleHealth brings elements of a traditional doctor's visit and technology into the comfort of a patient's home. This type of interaction promotes long distance clinical healthcare, patient and professional education, and public health announcements that impact all. This type of technology is being implemented across the country in medical and mental health services, and people are beginning to see the advantages that TeleHealth brings to both patient and doctor.
Advantages of TeleHealth
There are some clear advantages to TeleHealth services that make it a viable option for all types of medical care and appointments. Here are a few ways that your own medical care can be enhanced by the use of remote technology:
1. Telemedicine helps to increase access to medical care
Schedules, travel time, and distance can limit access to medical care. Fortunately, in our age of almost instantaneous connection via technology, both patient and doctor can overcome geographical barriers and connect with telemedicine. Remote appointments can help patients in rural areas and in medically underserved communities, allowing all people access to quality care.
2. TeleHealth improves the quality of care given
Telemedicine can improve the quality of care, providing the best options for patients. Recent studies showed that patients who received medical care via remote sessions:
Had 38 percent fewer hospital admissions
Had 31 percent fewer hospital re-admissions
63 percent spent shorter time in hospitals
Were more engaged and proactive about their healthcare
With access to doctors across the globe, patients can choose the type of care that they need and the doctor that they choose to receive care from. The options are almost endless.
3. Telemedicine reduces healthcare costs
TeleHealth has been shown to increase the quality and efficiency of healthcare delivery services, and it can even keep patients out of the hospital, which significantly reduces healthcare costs. Recent studies show that TeleHealth sessions have a 20 percent reduction in cost than inpatient care. That's a significant savings!
4. Telemedicine only enhances face to face medicine
TeleHealth is meant to support, not replace, traditional face to face care. The doctor/patient relationship is at the center of any quality medical care, and it is thought that additional opportunities for interacting with your care providers will then enhance your face to face time, making your care more effective.
5. Telemedicine improves patient satisfaction and engagement
For some, the option of TeleHealth makes being proactive and staying engaged in their healthcare directives is easier than face to face time. Patients, especially those with limited mobility and other health conditions, love the quality care and one on one time that they receive with their care practitioners.
6. Telemedicine improves provider satisfaction as well
TeleHealth has the potential to improve doctor and provider satisfaction as well by making it easier to maintain a schedule. Telemedicine is an option for allowing providers to lead a life that is well balanced between work and family obligations. A combination of face to face appointments and TeleHealth appointments makes both patient and provider feel that they have had a satisfactory experience.
Talk to your doctor to see if they offer TeleHealth services, and consider signing up for a session to see what TeleHealth tech time can do for you. Here's to your most vibrant health!