Meal delivery services for seniors has become one of the most popular services in today's world. Not only does it prepare the meals for seniors so they don't have to do it themselves, which can be a tedious and dreadful chore, but it also prevents them from having to go to the grocery store. In addition, it also ensures that you are getting a healthy and well-balanced meal as most meal delivery services provide exceptional nutritional value at an affordable price.
Convenience is an additional positive of meal delivery providing an opportunity to relax and let someone else do the cleaning of the dinner preparation dishes. Cost need not be a concern with many options, delivery can be an affordable alternative through the use of online meal offers.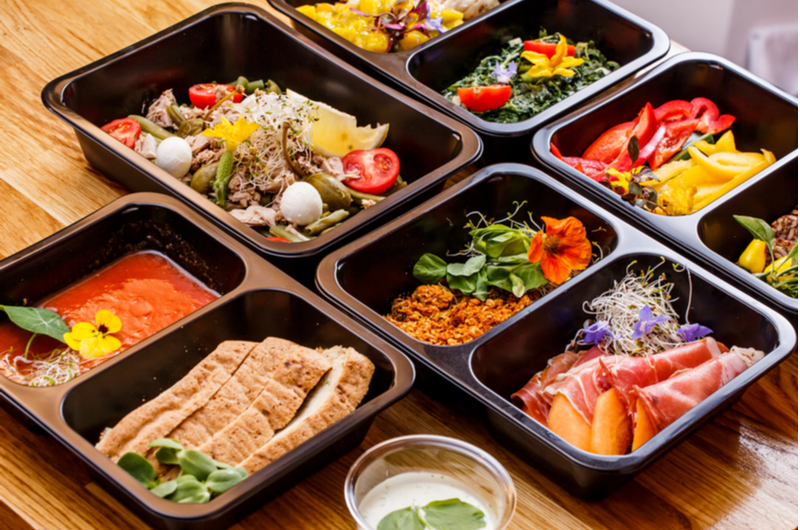 Dietary Restrictions Are Covered:
Seniors with dietary restrictions will discover that delivery can cater to their needs. Most meal delivery is personalized to the individual. Many companies that provide home meal delivery for seniors have a dietitian that can help to aid the elderly ensure that they receive nutritious customized mealtimes. One such company is meals on wheels which is available in many communities and furnishes not only meals but also snacks to clients. Nutrition is one of the important factors that meal delivery companies consider ensuring that the food is not just tasty but also good for you.
Increased Convenience:
The convenience of meal delivery can be achieved in numerous ways. One advantage is there is no need to stand and cook for long periods and cleanup is a breeze. The meals are delivered straight to the door and are prepared ready to heat and eat. Seniors will find that some of the meal prep services will deliver more than one day's food at a time. This enables them to attend appointments without worrying about being home for the delivery driver. Prepared meals that may be provided by the food-service could include breakfast, lunch, dinner, and snacks. The biggest positive for seniors is there is no need to make a trip to the grocery store. An additional convenience is that of on demand food delivery, where the seniors will just call to have their food delivered when they are ready.
Affordable Options:
Meal delivery can be an affordable option for the elderly. The service costs less than eating out regularly and more nutritious. There are many different companies to choose from that will fit within most budgets. One such provider is meals on wheels which may be covered by a community outreach program costing the client little to no cost. Many seniors may find that their insurance will cover the cost of meals. An additional aid that some meal prep services will provide is that of a sliding scale, based upon the income of the client. There are several other plans to aid seniors with affordable meal delivery. Online Meal offers can aid in the cost of paying for the meals.
There are many advantages to meal delivery services for seniors. These benefits include healthy meals, easy cleanup, and financial assistance. Senior loved ones need no longer risk their safety to prepare meals. The meal delivery services are here to help provide that needed nourishment. If you are ready to start a meal delivery service here are just a few of your meal delivery options: