If you have spent any time on the internet at all in the last 10 years, you've undoubtedly seen advertisements for meal delivery kits. Instead of choosing a recipe, going to the store to purchase the ingredients and coming home to make it, these kits simplify the task for you with pre-portioned ingredients.
Why Meal Kits?:
People today often find themselves reaching for quick take-out food that is sometimes unhealthy. A meal delivery kit affords people the option to make fast, delicious food at home with their family, without the hassle and expense of deciding what to make and buying too many wasteful ingredients for one meal. Read on if you've ever wondered 'How do I find a meal kit delivery near me?'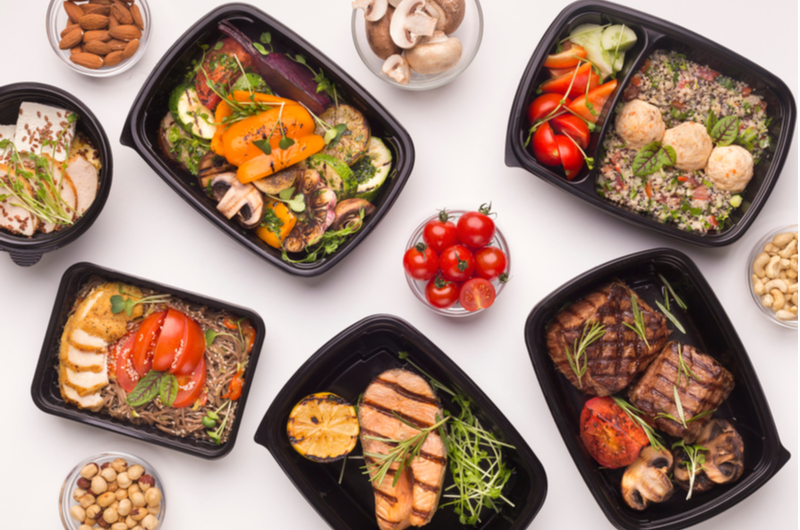 Typical meal kit services will include a printed recipe card with clear, broken down instructions. All ingredients are included in the kit already packaged in precise quantities. If the recipe calls for a tablespoon of something, just that amount will be included in the box. There is usually very little prep involved, as everything is already portioned out. The meal kit service will have a website listing all your meal options ahead of time, so you can choose what your family will enjoy eating and can cater to any dietary preferences.
The Cost of Meal Kits:
The first concern many people have regarding this service is the cost of meal kits. The best way to compare pricing is to determine a per serving price, as this varies between companies. On the low end you can expect to pay about $2.99 per serving in a meal delivery kit. This price can go much higher depending on brand and particularly the ingredients, up to more than $10 per serving. A kit that is mostly pasta will likely cost less than one that includes steak or shrimp. Some meal kits provide a baseline lower cost option and you have the ability to add on something pricier for a meal or 2, like a higher end cut of meat added to a recipe. A great way to save money on a meal kit is to look online for coupon codes, as many companies provide them to new, first-time customers. A search engine can find one that delivers near you. Some of the top recommended meal kits services are EveryTable and Blue Apron. Both services offer fresh ingredients and instructions on how to prepare delicious meals.
Options for Dietary Restrictions:
If your family has certain dietary needs, meal delivery kits can cater to that as well. Now some kits come with paleo, ketogenic, organic, gluten free, vegetarian, and even vegan options in their meals. Some meal kits specialize in family friendly recipe choices, while others appeal more to the foodie or a person who enjoys cooking gourmet, more elaborate meals. Keep in mind that even if a meal kit includes some ingredients your family doesn't eat, perhaps gluten, many recipes can be altered or substituted for that particular ingredient. Some meal kit companies even provide alternatives for certain ingredients listed on their website. A good way to find out what a particular meal kit service can and cannot do is check out their Frequently Asked Questions section on their site.
Regardless of how you eat, a meal kit service can help you and your family cook and taste something new and delicious together.