Business insurance is coverage that is designed to protect a business from loss. There are several risks associated with owning a business. An employee or customer may get hurt on the job. A natural disaster can also ruin the building. Additionally, a customer can sue. That is why business insurance is a necessity.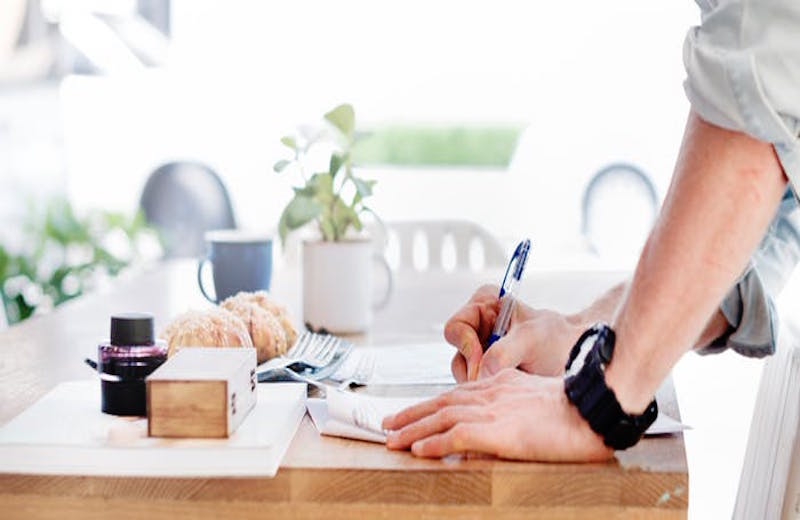 Types of Business Insurance
There are several types of business insurance including business interruption insurance, vehicle insurance, product-liability insurance, workers compensation, home-based insurance, property insurance and professional liability insurance. You probably will not need every type of business insurance. A broker can help you understand the type of coverage that you need.
Professional Liability Coverage
This type of coverage will protect you if someone files a negligence claim against you. For example, if you make a mistake or the product or service fails to meet the customer's expectations, then this form of coverage will protect you.
Property Coverage
Property coverage will cover your furniture, equipment, and inventory if it is damaged by theft, fire or storm. Keep in mind that it probably will not cover an earthquake or flood. You will have to purchase a separate policy if you live in an area that is prone to those things.
Home-Based Coverage
Contrary to popular belief, your homeowners' insurance policy may not cover your home-based business. You will need a separate policy for this. This coverage will cover all of the office equipment in your home.
Product Liability Coverage
If you sell or manufacture any product, then you will need product liability coverage. Any business can be sued if the product fails or injures someone. Your product liability coverage will protect you if you are sued due to a product defect.
Vehicle Coverage
Every vehicle that you or your employees will be driving will need to be insured. Keep in mind that your personal vehicle insurance will cover you if you drive your own car for business. However, you will need separate coverage if you use it to deliver goods and services.
Business Interruption Coverage
This type of coverage will compensate you if a disaster forces you to temporarily close your business. Your insurance will pay for you to open your business in a new location. It can also compensate you for your lost income.
Workers Compensation Coverage
If your employees are hurt on the job, then this coverage can pay for their medical bills. It can also pay for their lost wages.
Benefits of Business Insurance
Business insurance can help you minimize your financial losses. If you do not have insurance, then one major event can ruin your business. However, if you have insurance, then you will be able to get back on your feet more quickly. Business insurance will also protect your employees. Your employees are your most valuable asset. That is why it is important to ensure that they are protected. Additionally, if you are properly-insured, then you will make your business look more credible. It shows potential customers and clients that it is safe to work with you.