Live-in care for the elderly and vulnerable is a reassuring and comforting alternative to a care home, as well as being much less disruptive than unpredictable community care and extended hospital stays.
97% of people don't want to go into a care home, but many of them aren't aware there is an alternative.
Live-in care is that alternative, providing all of the benefits of residential care with few of the downsides. Whilst remaining in their own home, your relative not only benefits from being in their own community with their friends, but will receive one-to-one care and companionship, 24/7.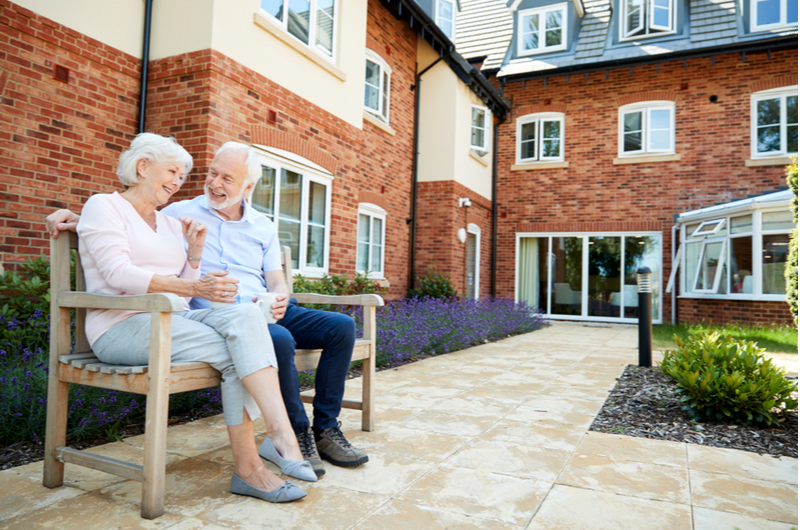 Live-in carers undergo thorough background checks before being employed and allowed to live in your home, providing the practicalities of care every day. Not only will you feel better being at ease among your belongings and memories, but you also gain companionship, support and comfort, which benefits you and gives your family peace of mind.
The cost of 24-hour home care could be less than you think. With live-in care, there's none of the upheaval involved in moving to one room of a care home. Life carries on as normal in the reassuring surroundings of your own home – extending your independence and giving you daily freedom of choice.
Live-in care means you can:
choose what you do and when
stay together with your spouse
continue to keep beloved pets
see friends and relatives when you like.
Years of experience have given carers a good understanding of older people's needs and conditions. Every day we see proof that people are better at home – and healthcare professionals agree.
Research shows you recover faster after an illness or operation when you can recuperate in your own home. With a 24/7 live-in carer in place to offer convalescent care, you could also be discharged earlier from hospital following an operation.
What Does a Live-in Carer Do?
A dedicated live-in carer offers services such – as personal care and housework – to individuals and couples, tailored to your situation and needs.
You select, check, choose a trained self-employed carer who lives in your home 24 hours a day and offers a one-to-one service. One of the biggest advantages of live-in care for the elderly is the total independence and autonomy it gives you.
A live-in carer can provide:
reassurance 24/7 – just moments away
daily personal care, including dressing and undressing, washing, showering, bathing, oral care, hair care, shaving, continence care and toileting
companionship – help with social activities and outings
general housework – shopping, cooking, laundry and cleaning
help with looking after family pets
total freedom of choice – such as choosing when to get up or go to bed
freedom from the fixed visiting times and rigid daily routines of alternative options.
Short or Long Term Live-In Care
You have options of short-term live-in care or long-term live-in care across the UK – and it can often be arranged within 24 hours' notice.
Short-term live-in care service is ideal when you need emergency care; are recovering from surgery; or want planned respite for someone who looks after a loved one.
If you value companionship and emotional support, as well as help with daily routines, then a long-term live-in care option could be for you.
Situations Where a Live-In Carer Can Help
A skilled live-in carer can help in all kinds of scenarios, from minimizing disruption for a loved-one who has dementia to providing respite care for family members and caregivers looking after elderly or disabled people 24/7.
Other situations where they can offer help include convalescent care, where live-in carers provide high levels of attention round-the-clock, after you've had an illness or are recuperating from an operation at home.
A live-in carer can make an enormous difference in the later stages of life, with palliative care, which treats or manages pain and other symptoms during a terminal illness.\
Affordable Caregivers Near You
In any situation where you need care, there's nothing quite like having an experienced carer who's ready to come to your aid, in your own home, at a moment's notice. Choose a live-in carer focused completely on your or your loved one's care and comfort.