There are many perks to becoming a real estate agent. As a realtor, you choose whether you work with a company or for yourself. Even if you work with a company, you are often unsupervised during the work day and have a great deal of freedom over what clients you take. How much you make as a realtor is largely determined by how long you want to work. On average, you can expect around $50,000, but if you need to make more, you can take on additional clients to match your financial needs. No matter where you live, both individuals and businesses will be buying and selling property, so your services are always in demand.
You need to get your realtor license to become a real estate agent. You do not need a college degree to become certified. There are multiple training programs available, many of which offer both in-person and online programs. More information about becoming a real estate agent, including a list of recommended training programs, is detailed below.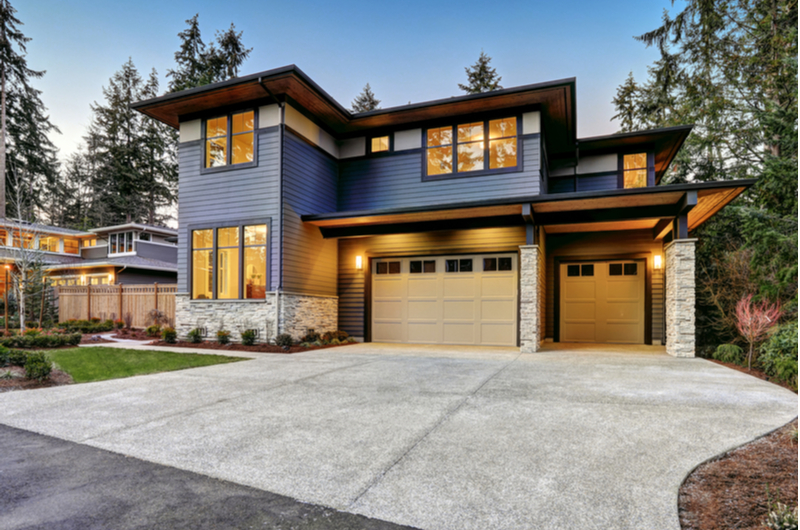 Pre-licensing Course
Obtaining your realtor license is a bit more involved than other professions. Before you take your licensing exam, you must complete a pre-licensing realtor course. These courses are commonly available at community colleges. There are also a number of pre-licensing courses you can take online, though this option is not available in every state. The number of hours these courses takes varies, but each state has a minimum hour length. Normally, the length is under 60 hours, but a few states have larger requirements. For example, in California you need 135 hours of training.
Pre-licensing courses cover a number of skills. The program starts by teaching you basic terms, such as lien, escrow and encumbrance. Next, you learn how to appraise a property and the various legal aspects associated with buying or selling property. If you are unsure where to find pre-licensing courses, you can find certified classes through your state real estate commission. Courses normally cost between $200 and $300.
Licensing Exam
Once you complete your pre-licensing course, the next step is to get your licensing exam. This process normally costs between $100 and $300, depending on your state. These exams are divided into two separate sections. The first section is for federal real estate laws and general real estate principles. The second portion focuses on state specific laws. There are typically between 50 and 100 multiple choice questions on the exam. You are allowed to use a calculator for any of the math related questions, such as figuring out taxes on a specific property.
The majority of pre-licensing courses provide sample licensing tests. If you want additional training, you can either take another course or download a sample test from your state real estate commission. In most states, you are allowed to take the licensing test as many times as you want, within the first two years of completing your pre-license course. Afterwards, you must complete the pre-licensing course again to renew your two-year window.
Once you pass your licensing exam, the final step is activating your license. This requires you to go through your state real estate commission. Each state has a different activation fee, typically between $200 and $400. Depending on your state, you may also have to purchase a membership with the local listing services in your area. If you want to officially call yourself a realtor and not a real estate agent, you must become a member of the National Association of Realtors. As a member, you receive access to important market data and discounts on future education courses and specialized realtor software.
Kaplan Real Estate Education
Kaplan is considered one of the top realtor training programs. Kaplan provides both in-person and online classes. Unlike other online programs, there are options for live classes. This allows you to hear lectures in real time and interact with your students. If scheduling is an issue or you learn better on your own, you can sign up for the home study courses. With these courses, you are provided all the material and set your own pace. Otherwise, you can sign up for the OnDemand programs, which let you watch videos and lectures and email your instructor if you have any questions. Classes normally cost around $200, but there are additional packages available for a small fee which include a practice question booklet for the licensing exam.
Real Estate Express
Real Estate Express is not as known as Kaplan, but it is becoming increasingly popular among realtors. As of writing, Real Estate Express is only available in 30 states. It is one of the most affordable programs, with prices starting around $120 to $150. Discounts are frequently available to first time students. Online classes are available, with the option to participate in a live course to speak with your instructor. In addition to pre-licensing classes, there are additional training programs and an exam prep course to prepare you for taking your license exam.
Mbition
Mbition, formally known as OnCourse Learning, is a smaller realtor program, but it places a greater emphasis on taking your license exam. Some of the programs are integrated with the pre-license courses, while others can be taken separately for a small fee. With the master exam prep package, you get over 1,500 practice questions and eight separate practice exams. The packages typically cost between $60 to $100, while pre-license courses are between $200 to $300.