Electricians are in high demand. Not only does the Bureau of Labor Statistics predict the need for electricians to increase by 20% in 2022, but a large number of older electrical contractors have retired over the last few years. Even with a surge of new electricians, the numbers are still decreasing. No matter where you live, electricians are in high demand, giving you some of the best job security available.
One of the best perks of being an electrician is you do not have to attend college. There are some benefits to going to college as an electrician, but to get started, all you need is practical training and certification. Getting a degree is often only required for specialized fields. On average, electricians earn about $55,000, with more experienced or specialized electricians making closer to $90,000. Another benefit is you can choose whether you work alone, or with a company. More information about becoming an electrician, including some of the best training programs in 2022, are noted below.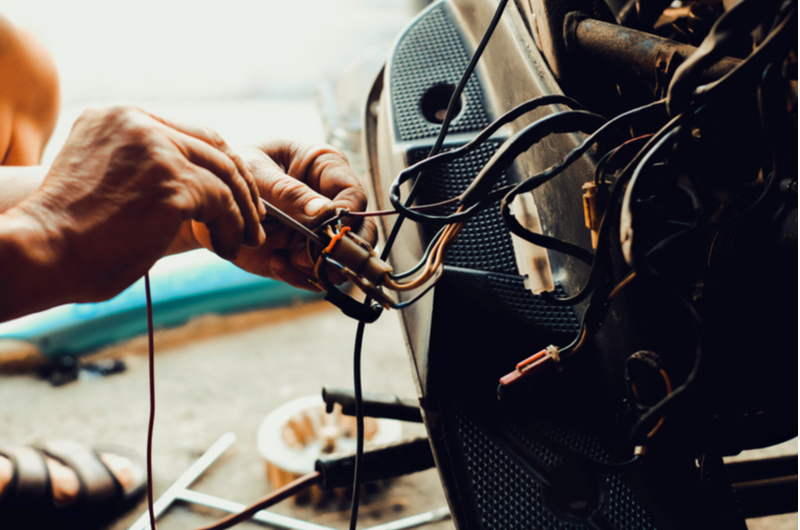 Types of Electrician Jobs
Electricians work in a number of industries. Some set up electricity in new homes or apartment buildings, while others work in office buildings. Electricians fall under two categories. The first is linemen, which refers to any electrician who works outside. The other type is wiremen, who work on power systems inside of buildings.
Electricians begin as apprentices. During an apprenticeship, electricians attend classes to get certified. After certification, apprentices work with a licensed electrician. How long you remain an apprentice depends on your state. In most cases, it is anywhere between three and six years. When your apprenticeship ends, you become a journeyman electrician. You must pass a test during this period, officially becoming a licensed electrician if you pass.
The final level is master electrician. This requires working as a licensed electrician for a set number of hours, which varies depending on the state. In the majority of states, you must work for a minimum of 4,000 hours. After this period, you must take a final licensing exam. Apprentice, journeyman and master electricians all earn different salaries. The more advanced your position, the more you earn. Getting additional certification or taking other classes may also increase your wages. Some examples of specialized electrician careers include industrial, commercial, maintenance or auto electricians.
Ivy Tech Community College
Ivy Tech Community College has one of the most robust electrician programs. There are 23 different classes available. Some courses focus on basic certification, while others help you specialize in a specific field. The programs primarily focus on hands-on experience, with few lectures or book assignments. The basic program is 60 credit hours, covering everything you need to know to start your career. Ivy Tech is partnered with many other colleges, so it is much easier to transfer your credits if you decide you want an associate or bachelor's degree. It is one of the pricier electrician programs, but many students consider the focus on practical lessons worth the extra price.
Northwest Iowa Community College
Northwest is an excellent college if you want to choose an electrician specialty. Multiple courses are available, including a program for electrical technology, commercial wiring and powerline technology. Each of the programs takes two terms to complete, with classes opening up in the summer. With the exception of the powerline installation course, all graduates receive an Associate of Applied Science degree. While most of the courses must be attended in-person because of the practical elements, there are some portions which are taught online. Finally, Northwest boasts one of the most impressive graduation rates, especially considering the number of students participating in the program each year.
Santiago Canyon College
In terms of convenience, it is hard to find a better college than Santiago Canyon. The class hosts numerous electrician programs, including both day and night options. The college also partners with many licensed electricians throughout California. This helps graduating students find an apprenticeship program to start their certification process. In recent years, the college started to offer courses for intelligent electrical transportation systems and servicing solar devices. For many students, the best feature of Santiago Canyon is the low admission, with an entire year of courses often costing under $1,000.
Kennebec Valley
Kennebec Valley may not have as many electrician courses available as other colleges, but it has excellent degree programs for electrical technology. One notable program is the electrical line worker course. Completing this program takes a year, but it gives you all the necessary training and certification to work with powerlines, telephone and cable systems. There is also an advanced course option, which takes two years to complete. At the end of this program, you receive your Associate of Applied Science degree. While most of the classes take place during the day, there are several certification programs taught during the evening.