A business checking account lets you handle your business-related financial transactions properly and professionally. If you fulfill the eligibility criteria and have the required documents, you can open your business bank account quickly and easily. In fact, you can open this account online if you have the necessary documents ready.
For opening your account online, you should be ready to pay online immediately. Online account opening is not possible for some types of companies like those involved in the business of exchanging currency, telemarketing, gambling, and some others. You should visit the bank personally if you have any such business. There are different types of accounts within this category based on the type of business ownership.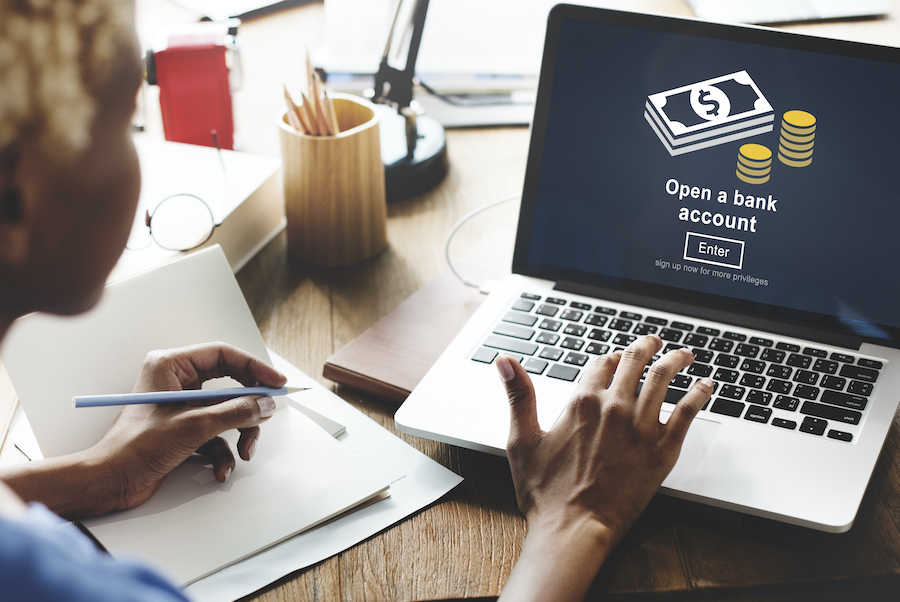 Sole Proprietor
In most cases, your social security number is sufficient to open a checking account. You may be asked your tax identification number if you have obtained one. You must provide a business name certificate if the business is registered in a different name and not in your own name. Submit a copy of business license showing your name and your business name.
General Partnership
You will be asked to provide your business tax ID number. Submit partnership agreement document that shows the names of the partners and your business. These names should also be on the business name certificate.
Limited Company
It requires submitting your tax identification number and articles of organization document. In some states, you can submit an equivalent document like the certificate of formation if the article of organization document is not available. If these documents do not clearly state who is the authorized signer or signers, the bank will require you to provide additional documents to make this information clear. If it is a limited partnership company, you have to show the partnership agreement that shows the names of the partners and business name. Limited partnership certificate certified by a state official is needed. The same documents are needed to open a checking account for a limited liability partnership company.
Corporation
Submit your business's tax identification number and article of incorporation. If these documents do not establish the identity of authorized signers, you have to submit other documents that do so. These same documents are needed to open a checking account for a publicly traded corporation, professional corporation or limited liability company. In case of an unincorporated association, the organizing document like an article of association may be required.
All banks offer various features even within these account options. You have to do some research to find which type of account best meets your financial needs. Accounts with more features and options may have additional monthly fees. You can add and remove certain features from your business account. All banks have their websites where they provide information related to their account opening services. They also have a toll-free number for personal banking. Customize the account features as required. A checking account for your business is the first thing you will need when you want to start a business. Small business owners are advised to keep a separate bank account for their business and not use their personal savings account for business transactions.