By definition, a midsize SUV is a vehicle that consists of four doors, and a spacious trunk. Sport utility vehicles that are in the midsize category are a hybrid of a regular car and a truck. However, these vehicles provide consumers with lots of space and flexibility.
Space and practicality, these sport utility vehicles are a great investment. One of the reasons why it is a good investment is that with their space, these vehicles can hold up to five passengers while still giving vehicle owners plenty of cargo space. Another reason why a midsize SUV is a good investment is because it retains a considerable amount of value. One thing we love about SUVs is how affordable they are. You are guaranteed safety, fuel economy, space, quality, and high performance all in one vehicle. Beloved for their capacity features and family-friendly characteristics, midsize SUVs are doted upon by expanding families. With the help of midsize SUV reviews, people can conduct thorough research before determining what the best midsize SUV is.
Go through our top reviewed midsize SUVs next.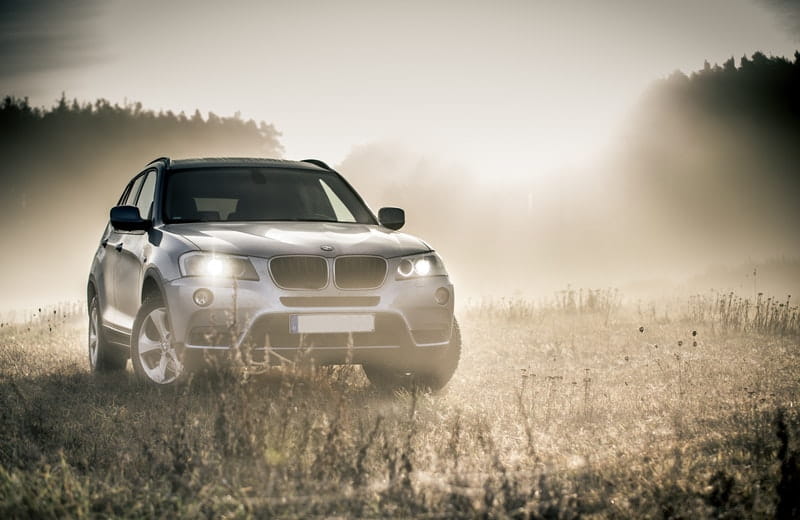 With a base price set at $34,950, the Toyota 4Runner can seat up to 7 people when utilizing the optional third-row seat. Its available in SR5, Trail, TRD Pro, and Limited trim levels. What you'll like about this SUV is it's super comfortable off-road credentials and spacious interior. With an overall rating of 3.5 stars and estimated MPG of 17 City / 21 Highway, we find the Toyota 4Runner an excellent midsize SUV option.
A few complaints about this model is dated media system, unsophisticated look to the interior, and heavy feeling.
Some key competitors that you might want to check out include: Jeep Wrangler Unlimited, Dodge Durango, and Lexus GX.
With trim levels including L, LX, EX, SX, the Kia Sorento is priced at $25,995 and has a 5 star NHTSA crash test rating. What we love about the Kia Sorento is their advanced safety technology accompanied by maximum comfort. With a high rating in the user-friendly department, spacious interior that looks expensive, and above average fuel economy for a four cylinder engine. With an above average rating in the quiet, comfortable ride area, Kia Sorento comes in a strong #2.
While the 2018 model doesn't come with significant changes from older models, we celebrate it's overall performance. One feature consumers would have liked to see in the next model is more cargo space.
Key competitors: Volkswagen Atlas and Ford Edge
Coming in at $28,950, the Ford Edge offers 5 seats and 29 MPG on the highway. It also comes engineered with four-wheel drive. The Ford Edge has received praise for it's attractive body and interior. Smooth ride, up to date technology, and roomy interior, this SUV is ranked at the top.
While we would recommend this vehicle to anyone looking for a good looking and fuel efficient ride, families have benefited the most from the Ford Edge. Younger consumers thought the base engine was a little too sluggish and slower transmission reaction.
Key competitors: Ford Escape and Ford Explorer
Equipped to hold 7 passengers, the Hyundai Santa Fe comes with a V-6 engine and is priced at $26,245. With estimated MPG of 18 City / 25 Highway. The Sante Fe has been becoming more and more popular and it's no wonder why with a price tag that low.
Hyundai offers class-leading warranty and buyer's coverage, fuel-economy, and fast acceleration. This model has been compared to the Kia Sorento for years now and what it really comes down to it is your budget. If you find yourself with a lower budget, we recommend this SUV.
Key Competitors: Kia Sorento, Honda Pilot, and Toyota Highlander
It wouldn't be a complete list without including Jeep. The Jeep Grand Cherokee comes with an 8-speed automatic w/OD and auto-manual transmission, rear-wheel drive, and can get up to 26 MPG on the highway. Its MSRP rate is set at $30,395. It's style is classic and timeless. With amazing off-road capabilities and user-friendly system, we find the Jeep Grand Cherokee for everyone. It's high quality performance ranks in the top among all vehicles.
While most like the idea of one day owning a Jeep, the 2018 model doesn't include a diesel engine option and a reported historically lower than average safety score is a concern among consumers.
Key competitors include: Dodge Durango, Toyota 4Runner, and Ford Explorer
This all-wheel drive, 5 seat midsize SUV has been dubbed a "top safety pick", getting 5 stars on the NHTSA crash test rating scale. The base price is listed at $25,845. This is an SUV for the adventurous, it's well equipped for those seeking outdoor activities. The Subaru brand likes all wheel drive standard, a feature a lot of people don't know until they want to test drive one of their models. It's versatile and safe with automatic high-beam headlights and blind spot monitoring perfect for those less traveled roads.
Few less attractive features of the Outback include mellow acceleration and no on board Wifi which could become a problem in case of an emergency.
Key competitors include Ford Edge, Ford Explorer, and Grand Jeep Cherokee
Last but not least is Toyota's Highlander. Applauded for its spacious features, the Toyota Highlander, priced at $31,430, can seat up to 8 passengers. It also offers 4-cylinder, V-6, or a gas-electric V-6 hybrid drivetrain with either front-wheel or all-wheel drive. Toyota focused on space and driving sensibility with an incredibly smooth drive and impeccable interior.
Features worth noting include automatic braking, powerful V6, and hybrid version options. We dislike the small third row and sluggish acceleration from a start despite the V6 motor. Some consumers reported a light whistling noise on the freeway.
Key competitors for the Toyota Highlander include Toyota 4Runner and Toyota RAV4.