Sport Utility Vehicles, or SUVs, were first produced by American automaker Jeep in the 1930s, which created rugged, utilitarian vehicles for use in war. Later that decade, several other automakers, notably Chevrolet and General Motors, introduced civilian variations of Jeep's original SUV. The first models had the same purpose and function that they have today, which is to provide people with a spacious, durable vehicle that drives like a car and handles like a truck.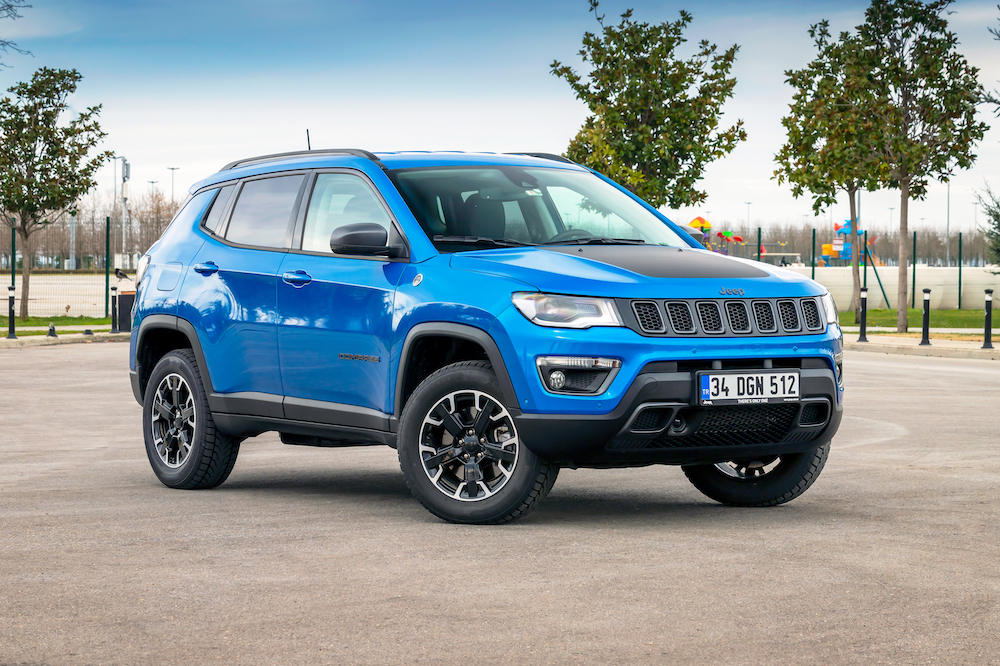 Today's SUVs are made by nearly all car manufacturers, and they come in two-wheel drive and four-wheel drive options. Whether you need a small compact or crossover SUV or a larger vehicle with seating capacity for seven passengers, there are many options to choose from.
Types of SUVs
SUVs are classified as compact, mid-size, and large. The SUV's cousin, the crossover, is built on a different platform than a standard SUV. A crossover shares the same platform as a car, while a full-size SUV is built on the same platform as a pickup truck. In the crossover or car frame, the frame and body are designed as one piece. In SUVs, the body is built independent of the frame, and the two are welded together later in the production cycle.
Crossovers are a relatively new addition to the SUV family. They are ideal if you want the larger cabin size and cargo space of an SUV but the easier handling and fuel efficiency of a car. One important consideration to keep in mind as you're looking for a new SUV is that because crossovers are built on a car platform, they won't have the same off-road driving capability that a full-size SUV has. The advantages of the SUV's truck platform include a higher ground clearance, proper drive train, and a more forgiving suspension system, which are fundamental for off-road driving.
The smallest members of the SUV family are compact SUVs. Compact SUVs are primarily made with two-wheel drive, but some are also made with four-wheel drive. The benefits of compact SUVs include smaller but more fuel-efficient engines and a lower price than larger SUVs. Some examples of compact SUVs on the market are the RAV4 from Toyota, the Ford Escape, and the Honda CR-V. Most compact SUVs have four-cylinder engines.
Next come the mid-size SUVs. Most mid-size SUVs, like the Jeep Grand Cherokee, Dodge Durango, and Toyota 4Runner, are built on the same type of platform as a pickup truck. They have more cargo space than compact crossovers but often lack independent rear suspension, which can produce a slightly stiffer ride. Mid-size SUVs are ideal for towing and storage.
Large SUVs, like the Ford Expedition, Cadillac Escalade, and Lincoln Navigator, usually have a six to eight-cylinder engine. They are the best equipped for off-road driving, and they're a good choice for driving in snow, mud, and other tough conditions.
Deciding on Features
After deciding what size SUV suits your driving needs and lifestyle, it's time to think about features. Some, like a high-end Bose sound system or a custom exterior paint color, you might choose to do without. Others, like a towing package, a panoramic sunroof, and enhanced safety features, you may want. If you're on the fence about what features to get, consider the type of driving you'll be doing. If you'll be using the car for towing, it makes sense to get a larger vehicle that can support your heaviest loads.
A luxury SUV is likely to be filled with a suite of tech-savvy standard and amenities like Bluetooth connectivity, an infotainment screen, and a backseat DVD entertainment system. One point to consider is that tech-based amenities can become outdated quickly, which might make your car less valuable if you choose to sell it several years down the road. You can probably live without interior ambient lighting or key fobs with driver memory, but safety features like lane-keep assistance, pedestrian detection, collision avoidance, and adaptive cruise control are worth spending money on.
Getting a Good Deal
Now that you've decided what kind of SUV you want, it's time to start shopping around. Like most people, you'll probably be comparing vehicle prices as you browse and trying to find the lowest cost. Avoiding unnecessary add-on amenities is a good way to save on the upfront cost. Timing is important. Mondays are historically the best day of the week for realizing savings, according to Cars.com.
The month of May, particularly with its Memorial Day specials, is a good time to shop for a new SUV. October is a close second, as it's the time when dealers start trying to clear their lots to make room for the next year's fleet. November and December, which are full of holiday specials, are other good times to shop for a car. You're also likely to find a great price on the previous year's model on New Year's Eve, New Year's Day, and even into the first week or two of January, as the value of the previous year's model drops at the start of the new year, and dealers will want to get those models off their lots.