Home remodeling is a tough, time consuming, and expensive task. Sure, home remodeling takes time and if you're not in a rush, you can spend time looking for alternatives to the more expensive, ready to go options saving yourself a couple thousands of dollars.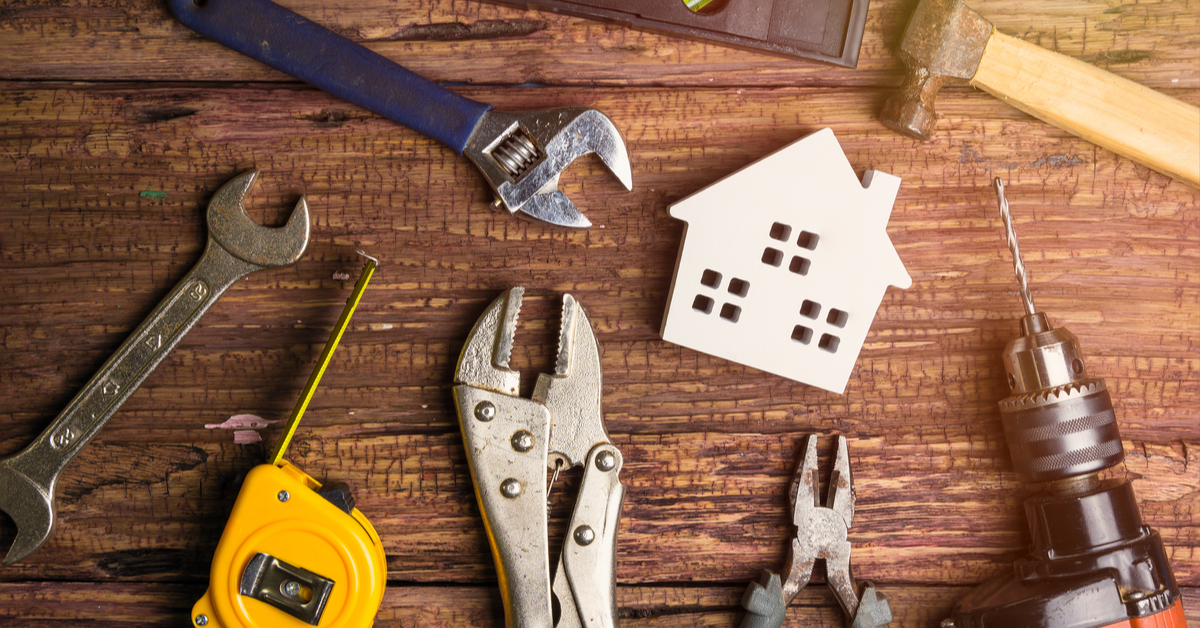 DIY
You will save the most if you decided to pick the DIY path. A majority of costs that come with home renovations is labor cost. Materials are expensive yes, especially if you are looking to increase the value of your home but labor is going to be expensive no matter how cheap the materials or how small the renovation might seem. Work with what you already have and transform it. The amount of online resources and websites dedicated to DIY tutorials is immense.
Yard Sales / Second hand stores
People have found bathroom cabinets, tile, hardware and mirrors for next to nothing at yard sales and second hand stores like GoodWill or The Salvation Army. You can also try Craigslist, or apps like OfferUp and LetGo are extremely successful.
Ask Friends & Family For Help
You would be surprised how many items your friends or family are willing to give out for free. The trick is to ask. Ask a group of friends to help you with home renovations and you might be happy to discover you have crafty minds in the group. Not only will taking off the burden off your friends from having to take their unwanted furniture to Goodwill or the dumpster, you'll have one less piece to worry about purchasing.
Shop Clearance
Every store has clearance sales. Especially if you're shopping online. Browse for coupons, in-store or online, Black friday sales, cyber sales, BOGO free, and holiday sales. This works out perfectly, if you're not in a hurry to swap out the chandelier in your dining room. Being patient is important when home remodeling and often the hardest because of the excitement that comes with remodeling your home but waiting for the best deals will save you money.
Plan Ahead
Don't just go knocking out walls before knowing exactly what your plan is for that specific space. You might think getting rid of a piece of furniture or wall is easy and won't demolition won't cost as much but that's not always true. Plan your layout before you start. Don't put a huge a hole in a perfectly good that you might regret later. Not only will you have to rebuild that but think about the wiring or plumbing that is in that space. Hiring a plumber and electricians are labor costs you want to avoid. Consider the long term gains, after all you are remodeling in hopes that you can sit back and relax your home. Don't take the fast and easy way out, reuse and renovate materials.
Make Decisions
The best part about planning ahead is that you get to make decisions early. That means getting early on the clearance deals, online offers, limited time sales, coupons, etc. Planning ahead will give you time to research professionals, if you needed them. Architects/designers, construction managers and lenders, suppliers and manufacturers, speciality trade contractors, real estate agents, and more. But what if you wanted to be your own contractor? There are a few questions you have to ask yourself before you take on this task, for instance:
Are you able to dedicate at least 15-20 hours a week to your home remodeling?

Can I make decisions quickly without relying on professionals or experts?

Am I a good, responsible, and organized planner?

How well can I communicate with professionals when we disagree?
If you find yourself answering no to more than 2 questions mentioned above, it's crucial that you seriously consider hiring a general contractor.