Whether you decide to choose a shuttle, taxi or limo – you will enjoy plenty of benefits, which will undoubtedly make your stay in whatever your destination may be both memorable and painless.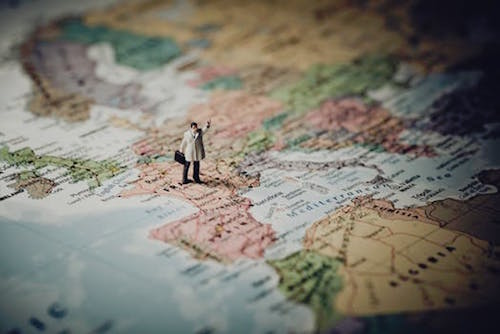 Shared Shuttles
Shared shuttle transfer services are one of the most affordable options from point A to B. While you might consider using an airport taxi, they tend to get quite pricey, especially if you are traveling during high seasons or holidays. Besides the chance of getting overcharged by fraudulent taxi drivers which happens a lot if you are traveling to a country where you don't speak the native language. If you are looking for the affordable option then shared shuttles are your best option. We often recommend shared shuttles if you are traveling alone or in smaller groups, or are traveling on a tight budget. Few perks of using shared shuttle services:
A driver will be waiting to pick you and your luggage up, and take you directly to your destination of choice. Even if your flight is delayed or switched, you don't have to preoccupy,  shuttle services are on top of your flight status online and will still be there to receive you.
Private Transfer (Also Called Taxi Service)
If you don't want to share a shuttle or get in a bus, or if you are in a situation where you have to get to a place as quickly as possible – private transfer is the best option for you. The private airport transfer service is tailored specifically to provide you with comfort and luxury. With this service, you know that when you 
reach the airport, a driver will be waiting for you and will take you to your destination in the fastest manner with no delays or other people.
Some taxi services, in the event that two or more passengers enter the same taxi service  at the beginning of the trip and the destinations are different, all passengers will only pay a prorated portion of the flat rate fare. And, the passenger(s) whose destination is to a location other than the one listed below shall pay the fare computed on the meter for the remainder of the trip.
Luxury Transport
Planning a romantic trip with your loved one? Or do you just want to travel like a king or queen and be seen as a luxury between hotels, airports, or any other destination? Then traveling by luxury limousines is what you need. You can take one of the top-tier executive cars and stretch limos anywhere you please. Limousines signify elegance, style and show a mood. Traveling in style automatically makes you feel good and important. Though those who prefer regular taxis and our other car services are not sub-par in any way, a limo transfer may just be the right choice for you if you have particularly standards you hold for yourself, love luxury, or both. Popular models include:
Hummer H200 Stretched Limousine

Cadillac Escalade Stretched Limousine

Ford Excursion Stretched Limousine

Lincoln TC 120 Stretched Limousine

Rolls Royce Phantom Replica Limousine

Mercedes S-Class Executive Vehicle

Mercedes E-Class Executive Vehicle