Year over year, approximately 30,000+ seniors die from a fall-related injury and a far greater number are injured. This number is staggering and while a fall may not be prevented, majority of the deaths could have been with the help of a medical alert system. Protect yourself or a loved one from a fatal fall in the future.
There are any number of medical alerts systems that have been researched and developed over the years, and finding the right one for specific purposes can be confusing for anyone in need of one due to health and safety issues. So, what kind of systems are out there, what are their benefits, how are they used and who makes and sells them? Are medical alert systems covered by Medicare or Medicaid? Find out answers to some of your questions below…
Types of Medical Alert Systems
Home-Based Systems
Home based systems were the first alert systems designed to work within a home that were used with a regular, landline phone. A home-based alert user simply presses a call button and is connected to a dispatcher through his or her in-home unit. Home-based systems are still available today but many now have the added advantage of working with a cellular phone network.
Mobile Systems
A mobile system can be used in the home and outside of the home. This system allows a user to call for help while in their home or when they are in different locations outside of the home.
The system operates through cellular networks and also utilizes GPS (Global Positioning System) technology. If a mobile system user is lost or cannot talk, all they have to do is press the call button and the service that monitors the system will be able to pinpoint their location and dispatch help.
A mobile system isn't always necessary, particularly if someone is homebound and rarely leaves their residence. An active older individual may want the increased outside protection that a mobile system offers, just to be on the safe side. So, there is a choice with mobile systems, no matter the situation.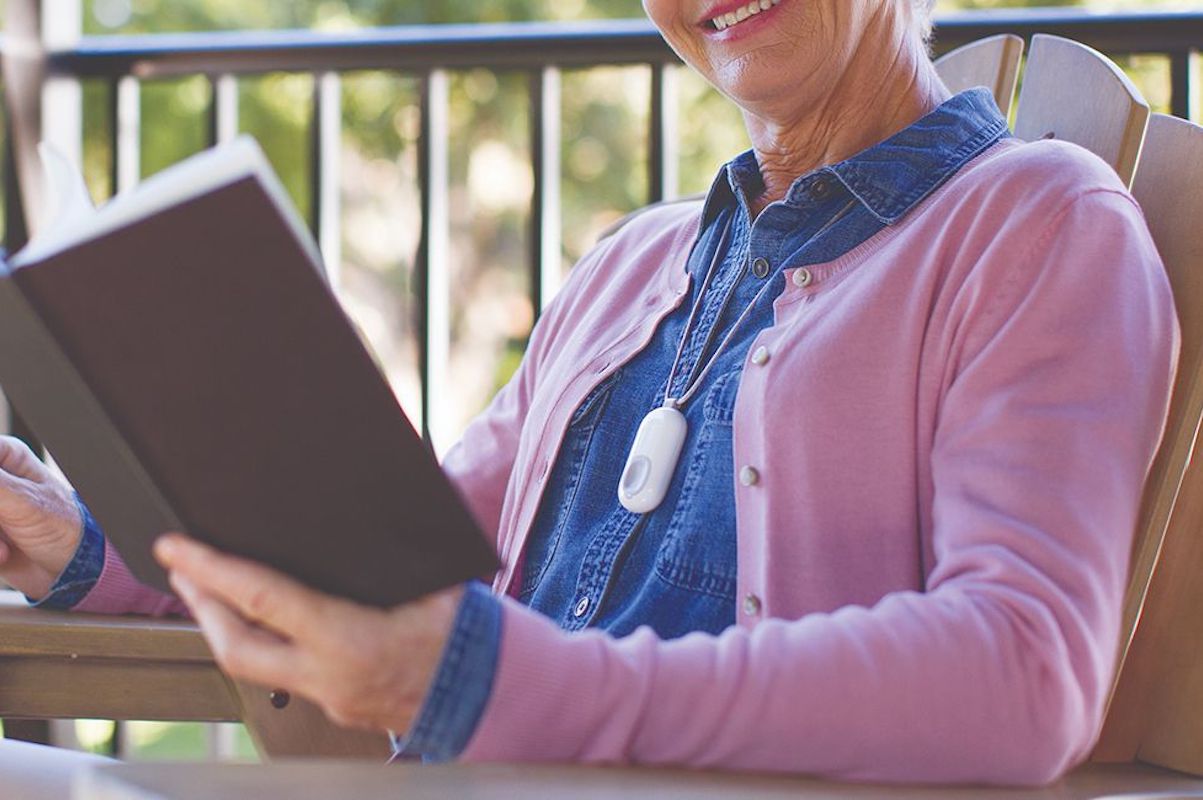 Monitored Systems
Most home-based and mobile-based systems are monitored, which means that the use of the call button connects the person to a dispatch center that operates seven days a week, 24 hours a day.
There is the choice of opting out of a monitored system, which means that when a call button is pressed, the call mechanism connects with a person that has been programmed in to an emergency call list. If no one answers on the emergency list, others, including emergency services, would be contacted.
The difference between a monitored and unmonitored system is a monthly fee. The fee for monitoring is in addition to the purchase of the medical alert device. There are usually additional fees as well that include activation fees, contracts and minimum commitments towards a system choice. Cancellations, return policies and other stipulations can be different from the companies that provide services.
Systems with Fall Monitor Features
Some medical alert companies offer the inclusion of a detecting sensor for falls, which is an option available for an added monthly fee. The devices used are intended to detect or sense falls when they happen. An alert is sent to a dispatch center, which is conveyed in the same manner as a call button.
Detection of falls is a good option, but whether it works every time a fall occurs is a matter of whether the technology that governs it is fully operational. The fall feature may indicate an unlikely occurrence that appears to mimic a fall, but is actually not a full fall, plus if the device is dropped, or there is a loss of balance, without an actual fall, a false alert may occur.
The cost for fall detection is around $15 or somewhat less in a monthly cost, and it is a good option for those who experience falls, but the user should be aware of false alarms that can occur with such a device.
Medical Alert System Use
The use of a medical alert system should only be initiated after evaluating a person's current and future needs. If an older person has a certain age-related disease that affects memory, cognitive ability or speech, perhaps they would not be able to effectively deal with a call device or interaction with a call center. They might require a type of system that automatically responds to a fall where no call is necessary or an in-home monitoring system that catches irregularities. So, it is important to know what you want the system to do before committing to any particular one.
Determining What You Need or Want the System to Do
Looking at all the possibilities that a medical alert system can provide is one way of narrowing down what an older person needs to maintain their health and safety. A listing of what should go into the decision-making process includes:
– Call Device – one that is wearable, safe, comfortable, waterproof, good battery life, easily accessed as well as one that has good and lasting connectivity, as well as one that is able to make immediate contact to emergency listing choices or emergency services personnel
– Fall Detection/Monitor – with falls being a common occurrence, this may be a major reason for use of a medical alert device
– Monitoring Medical needs – this could include reminders for administering medications and checking vital signs
– Location Detection (GPS) – a good device for use when an elderly individual is fairly independent and still operating a vehicle as well as for individuals that may wander from home or be unaware of their surroundings
– Monitoring Activities – a device that would determine motion and track a person's movement in their home
– Daily Checks – a good option either through a live person or an automatic electronic check-in to monitor an individual's well being on a daily basis
– Fitness tracking – a system device that would monitor for in-home physical activity, health information and direct transmission of daily fitness activities to family members
– Basic Home security – security devices that would be necessary to monitor for break-ins, fire, smoke, carbon monoxide and other security concerns
Medical Alert System Benefits
The benefits of an alert system are positive for an older individual and their family and are advantageous for both. Those benefits usually include:
Affordability – A medical alert system is definitely more affordable than an assisted living facility, nursing home, a private in-home nurse or healthcare service providers.
Privacy and Independence – A medical alert system allows an older individual to maintain a more secure, independent and private style of living, as they can remain in the comfort of their own home indefinitely, and family members can be free of the constant checking up on and worry when there isn't a medical alert system in place.
Convenience and Responsiveness – When emergency medical care is accessible every day and all night, that is the convenience that a medical alert system brings, and if an emergency does occur, a person can make immediate contact with trained medical technicians that are able to assess their medical situation and provide immediate help.
Safety and Well Being – A medical alert system allows an individual and their loved ones to find contentment and a sense of well being. They know that connection to an alert system will allow a loved one to be safe plus have access to emergency medical care on a round-the-clock basis should it be necessary.
Choice Availability -With so many varying medical alert systems available today, there are choices that can be adapted to an individual's situation in and out of their home as well as to their levels of activity, whether somewhat immobile or very active.
Connectivity – Most medical alert systems can be coordinated with regular phone lines with, cellular networks, and even internet connectivity or VoIP (Voice Over Internet Protocol). Connectivity with medical alert systems also aids in the detection of falls, administering medication, and determining unsafe conditions in a home.
Ease of Use – Medical alert systems really are easy to use and set up. It just takes finding the right spot and electrical outlet in a home to plug in the base unit of the system. The help button device that is usually worn around the neck is simple to use and simply requires pushing the help button. When an emergency occurs, all the individual wearer has to do is push the button that alerts the call center and a medical technician.
Medical Alert System Companies
The top leaders in medical alert system performance are evaluated on their service, equipment reliability, easy setup, clear pricing, and immediate response time for emergency help. The top nationwide performers that meet and satisfy the criteria include:
– Medical Guardian
– Bay Alarm
– Life Station
– Medical Alert
– One Call Alert
Medical alert systems have been proven to be effective and life-saving tools for aging individuals with medical issues. With the availability of varying system choices and options, finding the right one doesn't have to be a drawn-out process for anyone. There are alert systems tailored to almost anyone's needs and budget. Reading through the information here and consulting with alert system specialists can be a step in the right direction. You can make a connection with the medical alert system that fits your needs and lifestyle.
Medicare or Medicaid Coverage
Majority of seniors have either Medicare Part A and Part B. Medicare Part A primarily covers major care, such as assisted living expenses and hospitalization costs. Medicare Part B mainly focuses on those one-time expenses or short-term treatments, such as visits to the doctor, imagining scans or bloodwork testing. Unfortunately, neither of these plans typically cover medical alert systems. However, Medicare Part C may cover the costs of medical alert systems. Medicare Part C is a supplemental plan that may assist with covering the cost of medically necessary devices such as alert systems. Medicaid is another option for paying for an alert system. Simply apply for Medicaid assistance for medical alert devices even if you do not qualify for reimbursement from Medicare.