Same day delivery is a one-off service through office and tech supply stores, while ink delivery service is hosted by the printer and ink brands themselves. When ordering same day delivery for printer ink, the customer decides when they are out and need more ink. They select the ink that they want online, put it in their cart and check out as normal.
When selecting delivery options, they will choose same day delivery, which often comes with an extra charge unless an additional coupon is applied. Many larger companies will allow customers to track their delivery in real time so they can know almost up to the minute where their ink is. Unless an error occurs during shipping, the customer will receive their ink by the end of the day and be able to continue printing to their hearts content.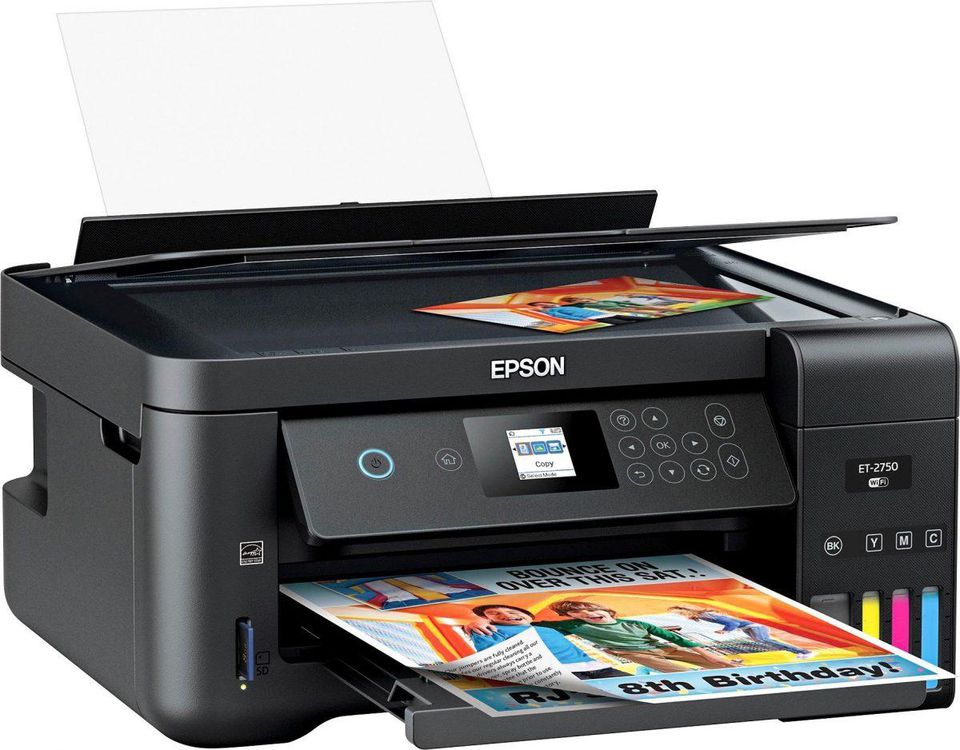 Ink service is a different service entirely, as it requires much less input from the customer. Instead of delivery, it's more of a cartridge replacement service that the customer enrolls in. They are charged based on how many pages they print instead of the number of cartridges used. The printer must be connected to the customers WIFI in order to send ink level updates to the provider. When the ink is used up to a certain point the customer is automatically shipped a replacement cartridge and does not need to purchase a new one from a retail store.
How to Enroll in Ink Delivery Service
To enroll in an ink service the customer can sign up online or in store when checking out. When buying ink service in store there will be small cards available to bring to check out that the cashier will scan and add to their purchase. They are often set up near the printers, printer ink, or gift card section. When enrolling online there are links to follow for each individual provider where the customer can sign up for their service.
Payment Options and What You're Charged For
Another thing a customer needs to keep in mind with ink delivery service is that they are charged for pages printed as well as ink cartridges. They sign up for a set number of pages as part of different plans and are charged per page printed as opposed to amount of ink used. This is important because even a page printed with a single line counts against the page total of each plan. There are different plans available with different page counts for the variety of customer needs. Many providers allow rollovers, wherein available pages not used per month can be added to the page total for the next month. However, there are max caps allowed to be rolled over each month, so the customer cannot endlessly accumulate pages to print.
One the page max is reached, the customer can still print on their connected printer, however they will be charged for every page over the max. Double sided pages count as two, despite being only one physical page. There are no overage charges aside from the individual pages, which are often charged in groups of 10. Depending on their printing needs, ink delivery service could be a very convenient, easy  alternative to buying individual cartridges for the customer.