For most individuals, internet access is a necessity. A growing number of jobs rely on an internet connection. Students are also more reliant on the internet, both for use as a way to research as well as a method of accessing and sending work to their teachers. Even outside of entertainment purposes, the internet has many practical uses. If you are searching for a job, there are many websites you can use to find listings before they ever hit the papers or other sources.
While internet access is important, it can also be expensive. Many households struggle with the cost of traditional internet services, which can range in price anywhere from $75 to $150 a month, depending on the provider and plan. Fortunately, if traditional internet costs are too high, you may be able to find a lower-income plan available. Lower-income internet has become more common with technological advancements, offering performance as well as basic internet packages and providing more than enough data for the average household. Listed below are some of the top internet options for lower-income households.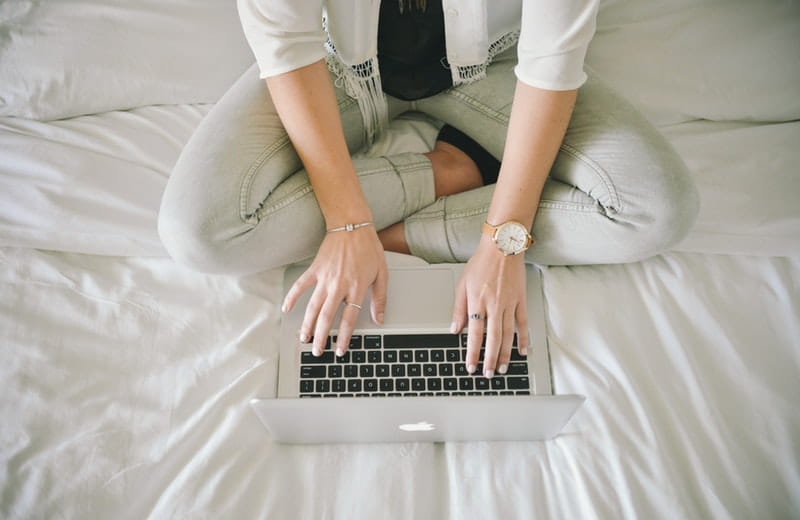 Xfinity
Xfinity is one of the most recognizable internet service providers (ISP) available. It has become a common household name, with access available across the United States. Part of what caused Xfinity to grow was their competitive rates. While their base internet packages are typically less expensive than other internet providers, they also have several lower-income plans for households looking to cut down on costs.
One of the least expensive options is the service plan, which only costs $24.99 each month. The service plan includes 25 Mbps download speeds, which is comparable to many standard internet packages. If you live in a larger household or have particularly demanding internet needs, you can get an upgrade to 100 Mbps, but the upgrade increases the cost to $55 a month. This is still less expensive than most other ISPs basic plans.
If the service package is too much, you can apply for the Internet Essentials plan. Eligibility is determined by your total household income. If you are already enrolled in another assistance plan, including Medicaid, SNAP, SSI or the National School Lunch Program, you may automatically qualify for the Internet Essentials package. This plan only costs $9.95 each month and offers all the same perks as standard Xfinity internet.
Additionally, no Xfinity plans require you to sign a contract. This means there is no risk of early termination fees or additional penalties if you end up finding a less expensive plan or are unhappy with Xfinity's service.
AT&T
AT&T is another notable ISP in the United States. While AT&T provides quality service, they have a reputation for being one of the pricier options on the market. While it is true their normal rates are higher than average, they also provide discounted opportunities. If you bundle your cell plan and cable with your internet, you can get a generous reduction in costs. If this is still outside of your price range, you can apply for additional help through AT&T Access.
AT&T Access offers limited services for between $5 to $10 per month, based on location. There are no contracts for Access, and all installation fees are waived. In order to qualify, at least one household member must be in another assistance program, like SNAP or Head Start. If you have any existing debt with AT&T from the last six months, you must pay this off before applying to Access. If you are accepted, Access provides a 10 Mbps connection.
Spectrum
Spectrum is another ISP known for having higher rates. Through the Spectrum Internet Assist program, you can get high-speed internet at a discounted rate. Compared to the other lower-income packages, Spectrum has some of the best speeds, going as high as 30 Mbps depending on your area. The additional speed makes it a costlier option at $14.99 each month, plus an additional $5 if you want to include at-home Wi-Fi. In order to be eligible, you or a member of your household must be enrolled in another assistance program. As of writing, the internet assist program is not available in all states, so you must contact Spectrum directly to see if it is an option in your neighborhood. 
Cox
Cox is one of the better ISPs for finding reasonably priced plans. There are several packages aimed at lower-income households. As of writing, the most affordable plan is Connect2Compete. This internet package only costs $9.95 each month and provides up to 15 Mbps in speed. The original eligibility requirements were participating in another financial aid program or living in Public Housing. During the pandemic, Cox relaxed their guidelines, allowing exemptions to this required based on need. While the quarantine is over, in some areas Cox continues to offer exemptions, but this is determined on a case-by-case basis. An important consideration is whether you have a child who needs internet access for school.
If you do not qualify for Connect2Compete, you can instead apply for Cox's internet starter plan. This plan only provides up to 10 Mbps in speed, but costs an affordable $19.99 each month. The first is free, but you must sign a contract for at least a year of service. Cox also provides discounted rates on purchasing refurbished equipment to help cut down on costs.
Lifeline
Lifeline is not a traditional ISP service. Instead, it is a discount offered through the Federal Communication Commission. Lifeline can either be used for a discount on your phone or internet bill, not both, reducing the cost to $9.25. Your eligibility is determined by your total household income and whether you are already enrolled in assistance programs. Lifeline has more generous requirements compared to other programs, allowing you to join if you have veteran or survivor benefits, tribal assistance or SSI. As of writing, Frontier, Windstream and RCN all participate in Lifeline.
Additionally, there are several non-profit groups that offer assistance to Lifeline participants. One charity, Human-I-T helps households enroll in Lifeline and provides a free Chromebook in participating states. PCs for People also helps Lifeline participants find affordable computers and phones.