A good night's sleep is essential to people on both sides of the equator. How do you get some of the best mattresses made in the world to ship to your home in Australia? Finding great mattresses online is simple & convenient in modern times, but not all mattress companies offer international shipping. What are some of the best mattresses that ship to Australia?
Fortunately, options are available from various sources. Certain great mattresses do ship to Australia. Others are already made in Australia and easy to get delivered today. What if my favorite U.S. or UK-made mattress will not ship to my continent? Third-party international freight & shipping companies are available for hire with plenty of options to help get the best mattress to your address fast. Read more about the best mattresses that ship to Australia in 2021 and options to get them there today.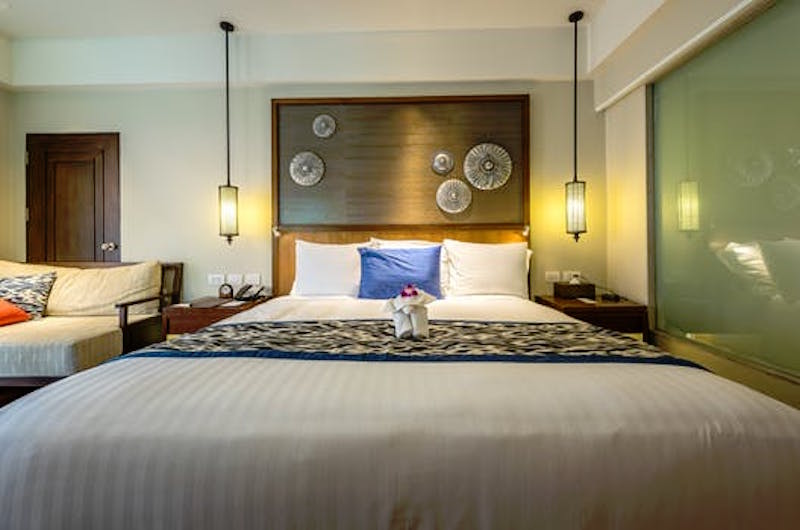 Why People Purchase Mattresses from Outside Australia
Plenty of high-quality mattress companies are located in Australia, so why do some people purchase mattress products from outside the continent? Top luxury mattresses are crafted and manufactured in Australia, New Zealand and the U.S. and UK as well. Some native Australians prefer certain international mattress companies to companies in their homeland. Other Australian residents are not native to the continent and are located there for work or other extended-length purposes. People purchase mattresses from outside Australia based on sleeping preferences, but also to bring a touch of home with them on their journeys.
Top Mattresses Companies with Shipping to Australia
Some top mattress companies ship their products directly to Australia. These companies are few in numbers, which perhaps makes their mattresses even more valuable to some Australian residents. What top mattress companies from outside the continent ship to Australia?
Ecosa Mattress makes mattresses designed to rest on any surface. Whether you need your mattress to rest on a floor, box spring, foundation, slatted base or adjustable base, Ecosa makes a mattress for you. Ecosa mattresses are priced starting at $799 USD and are made with a waterproof inner cover, G-7 gel memory foam, ergonomic support foam, ECO-Tex memory foam and a removable TencelTM cover. The use of pincore holes allows for a cooling airflow to occur all night long, guaranteeing a comfortable night's sleep no matter what the weather is outside. At the time of this writing, 11,279 out of 13,779 actual Ecosa customer reviews were posted on the company website with 5-star ratings. For specific information on shipping to Australia go HERE.
Emma (The Sleep Company) is another top mattress manufacture offering shipping to Australia. Certain Emma mattresses are priced starting at only $338 USD. Emma also offers a bundle deal with additional discounts for purchasing a mattress, mattress protector and pillow in the same order. Benefits of Emma mattresses include climate regulation, motion isolation, pressure relief and spinal alignment-providing materials/construction. Mattress protectors are also antibacterial, allergen-resistant, waterproof and 100 percent probiotic. Emma ships via UPS and accepts most major credit cards, Paypal and Affirm 0% financing as payment.
Top Mattress Companies In Australia
Having a mattress shipped from outside Australia is not necessary for some residents. Numerous high-quality Australian companies make top mattresses, which are shipped from fulfillment centers located around the continent. What are some of the top mattress companies in Australia?
Sleeping Duck is an award-winning mattress designer and manufacturer based in Melbourne, Victoria, Australia. What makes Sleeping Duck mattresses so popular and unique? The BreatheTech cover is made from vortex spun bamboo yarn. A GECA approved antigravity surface foam creates a feeling of breathable weightlessness all night long. The ComponentAdapt (also GECA approved) allows you to customize the firmness levels of the mattress, and the proprietary multi-zoned Motherboard system provides tailored support zones for your various body parts all night long. Prices range from $999 to $1,999 USD and customer friendly next-day shipping is provided free of charge.
Koala makes high-end mattresses ranging from $552.50 USD for a single through only $920 for a king (during current 20% discount special). Beds R Us makes top mattresses from single/long single all the way to super king sizes. Prices range from $199 to $12,849 USD, which indicates the impressive variety of mattress products & sizes available for you from Beds R Us today. Koala mattresses are popular for their proprietary Zero Disturbance® build, which allows you to sleep undisturbed by a partner who is tossing and turning all night. Beds R Us is popular for its variety of award-winning luxury mattresses as well as its various sleeper products for children, couples, guests and younger adults.
Best Mattresses – Hire an International Freight Company!
Many high quality mattresses are designed and manufactured around the world. When your favorite top mattress company does not deliver to your home to Australia, it is possible to hire a third-party international freight & shipping company to get it there for you. This requires some research and coordination with your mattress company of choice, but is possible to do once the details are sorted.
Every person has a unique body type and mattress preferences. Innerspring, latex, memory foam, hybrid and air mattresses all provide different levels of comfort and firmness. Some of the top mattress companies making the best mattresses around the world include:
How do I get my favorite mattress shipped to my home in Australia? Online companies such as Stackry allow you to shop in the U.S. and ship your purchases to Australia. Third-party freight & shipping companies available to get your mattress to you from the U.S., UK and more include: