The importance of a strong cyber security force was escalated in 2020 for nations around the world. This was as true for Australia as it was for the U.S. and other foreign countries, all of which experienced a rise in cyber attacks enacted by new, more potent types of cyber criminals. Australia is now investing more money and resources into Cyber Risk Appetite programs and advanced levels of cyber protection across the board. Never before in Australian history has the time been so appropriate for obtaining a degree in cyber security and the career of your dreams.
What are some of the top cyber security courses in Australia? What are their benefits and eligibility requirements? Choosing the best cyber security courses for you requires research and knowledge of all education-related costs. It also requires an understanding of your career objectives. Read ahead for an informative guide on the top cyber security courses in Australia today.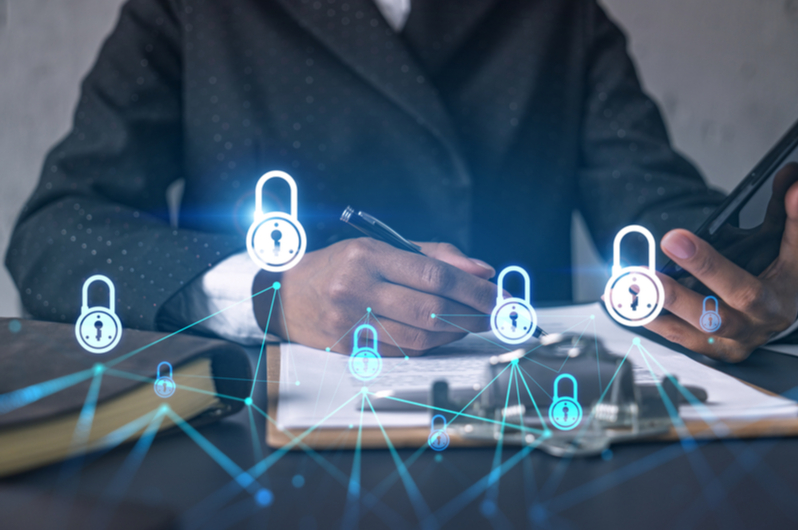 Online or On-Campus Courses? (College & COVID-19 in Australia)
Before enrolling in a cyber security course it is crucial to understand the ramifications of COVID-19 on available attendance choices in Australia today. The choice between taking online and on-campus courses might be confusing because different universities are taking unique approaches to course offerings. For example, the University of New South Wales and the University of Technology (Sydney) both remained with online studies through the end of 2020 and into 2021. The University of Melbourne began a partial and phased return to on-campus learning over six months ago. Other educational institutions such as the University of Newcastle and the Australian National University (Canberra) brought back small group learning in safety-focused, controlled settings.
Many colleges were forced to make changes and adapt to online learning environments, spending millions on technology and updated training for staff members. Fortunately the vast majority of online cyber security courses provide the same quality and amount of education as on-campus programs. The choice between enrolling in online and on-campus cyber security classes in Australia in 2021 might not be completely yours to make. Consult with an admissions office representative at your preferred school to discuss available attendance options today.
Choosing the Best Cyber Security Courses for You
Choosing the best cyber security course for you has a lot to do with the type of career field you intend to pursue. Career positions for holders of cyber security degrees are in high demand due to the recent spike in cyber crime in Australia and around the world. This increased demand is expected to continue for years to come, especially in fields focused on cyber crime prediction & prevention.
What specific field of cyber security career do you intend to pursue? Do you already have a cyber-related degree and are pursuing additional certification courses to advance your career and increase your salary potential? Jobs in cyber security are available for experienced and entry-level applicants. What types of cyber security training and jobs are most valued in Australia today?
Threat intelligence agent.
Risk management.
Cloud security expert.
Chief information security officer.
Cyber crime prediction.
Cyber crime prevention.
Cyber criminal profile & analysis expert.
Top Australian Cyber Security Degrees & Courses 2021
Selecting the best cyber security courses for you depends a lot on your career field of choice. The quality of the school you attend is also a dominating factor. Numerous colleges and universities Australia offer quality courses in cyber security, but some stand out above the others for various reasons. Each school also has specific benefits, costs and eligibility requirements for attending.
University of Southern Queensland (USQ)
The University of Southern Queensland (USQ) offers one of the most sought after cyber security degree programs in Australia. USQ's popularly and credibility are based on high post-graduate job placement rates and its student-friendly location. Certificate programs, bachelor degree and master degree programs are all offered in various cyber security fields. Most courses are offered online although some are also available for on-campus learning.
Deakin University
The Deakin University Bachelor of Cyber Security is a progressive, degree-based course of study designed to prepare students for real-world cyber security careers & experiences. Campuses exist in Burwood (Melbourne), Waurn Ponds (Geelong) and online. Enrollment fees and other important information are all conveniently discussed in a downloadable university handbook. Deakin is considered the number-one university in Australia for its high-quality education experience and its graduates' renowned ability to thwart cyber terrorism and cyber crime.
Macquarie University
Macquarie University is not only known as a top-ten Australian university. It is also ranked within the top one percent of universities for cyber security in the entire world. The 2018 QS World University Rankings by Subject lists ten of the Macquarie University cyber security courses inside the top-100 cyber security courses available globally. Located in Sydney, Macquarie University trains its students for lucrative, long-term careers in business analysis, systems analysis, cloud research, cloud security, prediction & prevention-based software programming and more.
Additional Top Australian Cyber Security Courses
Numerous other educational institutions offer top-ranked cyber security courses in Australia. Each school has its own benefits, coasts and enrollment requirements. A list of additional Australian schools offering top-ranked cyber security courses includes:
Australia Cyber Security Courses, Costs & Eligibility
The costs and eligibility requirements for obtaining a cyber security degree in Australia vary based on each university and the type of degree you are pursuing. Tuition to obtain a cyber security degree ranges from approximately $4,000 to $50,000+ each year. Eligibility requirements include proof of residency, prior school records/transcripts, degrees you already hold and ability to pay for tuition. Financial aid is available to potentially help mitigate or pay for all the costs.