We all know that selecting whether to purchase a dishwasher or not is intimidating, but once you choose to go forward with the buy, it's even harder to choose which model you should go with. To help you feel confident with your decision, here is a list of the best three dishwashers.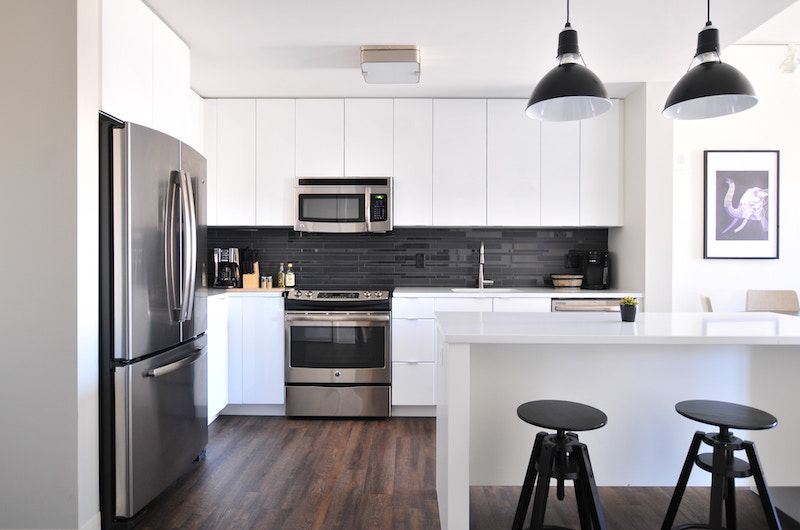 Why Should You Buy? The Benefits
Before even getting into the different models, let's cover what to look for if you're on the fence. The first benefit being you will save time. Most people spend an hour washing up after meals, whereas if you had a dishwasher, you'd only spend nine minutes to load it, giving you 51 extra minutes to spend however you want. A dishwasher will also save you water and energy. Using a dishwasher actually reduces your water consumption up to 75% depending on brand and model you get! Some models will also save you up to 20% of energy costs. A dishwasher can also make good use of limited space.
If you have a smaller kitchen, with not a lot of counter space, a dishwasher would remove the drying rack on your counter, giving you more space. Another dishwasher benefit is that it also helps sanitize your dishes better than using a sink full of water. To get rid of germs, the water temperature has to remain above sixty degrees and a dishwasher keeps the water temperature heated up to 75 degrees depending on brand and model.
Which Should You Buy? Three of the Best Dishwashers
First up is the Bosch 500 Series Dishwasher (SH9M65Z55N). It retails for $894.10 dollars. Beautifully designed, this Bosch offers other features that helps it to land on top for this year. It has an AutoAir Dry door which opens slightly to let extra moisture out after it's finished washing. It also has a stainless-steel tub, three easy glide racks and flex space tines which helps you truly customize the dishwasher to fit your lifestyle. This dish washer also has five wash cycles.
Second best of this year is also from Bosch. This one is the Bosch 300 Series (SHEM63W55N). It costs $759.10. This model is incredibly popular containing great features and an affordable price tag. The 300 Series offers 5 wash cycles and has a stainless-steel tub to better help with the drying and to help make it quieter. It has three shelves, where the third one gives you a lot of space and flexibility in loading, and the middle shelf gives you the customizability where you can adjust the height on it.
The third best and most affordable option is the Whirlpool (WDT710PAHZ). This one costs just $579.10 and dips as low as $499 during promotional seasons at participating retailers. This Whirlpool offers 5 wash cycles with 5 options to wash whatever is dirtying your dishes. It also has an adjustable upper rack for customizability and a combined dry system that uses both a heating element and a drying fan. Whirlpool gave this model a sleek and an expensive design by hiding the controls. Another plus to this model is the Whirlpool has high rates for reliability and low maintenance costs with spare parts and service are easy to locate.
Consider the Cost and the Benefits
The overall, upfront cost of a dishwasher might scare some away, however, looking at everything laid out in this article (plus more) the benefits outweigh the cost. Take time to consider all the reasons laid out above and head to your nearest appliance store and see the models in person before you decide!