There are many scenarios that may require you to get new furniture for your home. Perhaps you just moved into a new home that is unfurnished. Another possibility is you may have existing furniture that is damaged. Alternatively, you may want new furniture to reflect a change in popular styles or your own personal style. In any case, the most obvious option is to buy new furniture. However, you also have the option to rent furniture, instead.
When you rent furniture, you can use the rent-to-rent option. That allows you to lease the furniture for a set period of time, but you must eventually return it. You can also use the rent-to-own option. Doing so allows you to eventually keep the furnishings permanently. Before you invest money in either method, you need a full understanding of how the process can help you. Here are seven benefits of furniture rental that make it so popular.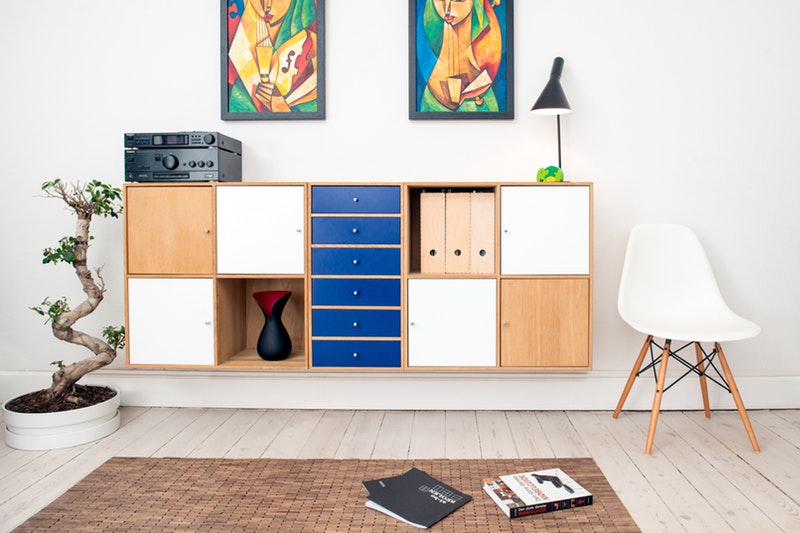 1. Renting Furniture Saves Money
Furnishing an apartment or house is an expensive undertaking when you buy everything brand new. It can cost an average of $16,000 to furnish a house, depending on its size. Even a one-bedroom apartment can cost a few thousand dollars to furnish. If you want luxury furnishings, you can expect to pay an even higher amount.
When you rent furniture, depending on the amount, it costs around $150 to $200 per month. Sometimes you may need to pay more. However, it is still far less expensive than the buying process. That makes renting furniture a perfect option if you are a student, single parent, or otherwise struggling financially.
2. Rental Allows You to Test Furniture Before You Buy It
Purchasing furniture has always presented limited opportunities to test that furniture before or after purchase. Some companies provide a 30-day return window, but not all do. Particularly since the COVID-19 pandemic began, many more people than usual have been purchasing furniture online as well. That provides no opportunity to test the products ahead. Rental provides that much-needed opportunity for short-term testing before finalizing a purchase decision.
3. You Can Change Styles Frequently When You Rent Furniture
For as long as furniture has existed, furniture styles have been evolving. Some buyers love the look of classic antique furniture designs. Others want furniture with more modern styles and features. If you are not sure what your favorite style is, renting gives you an excellent opportunity to find out. You can switch between the styles offered at the rental facility from month to month until you settle on a look you like. Popular furniture features you may want to start with include:
Vintage Furniture
Modern Matte Metal
Furniture with Textured Surfaces
Geometric Patterns
4. You Can Also Rent Accessories or Furniture Sets Conveniently
When you think of renting furniture, you may think first of couches and chairs. However, some furniture rental companies have entire lines of furniture and accessories available. For example, you may also rent items like artwork, rugs, and lamps. Some furniture rental companies allow you to rent predetermined furniture and accessory sets at a discount. You may also qualify for a subscription service when signing a long-term rental agreement with certain companies.
5. You Can Do Your Part to Sustain the Environment by Renting Furniture
Renting furniture is akin to recycling, except you are only representing a part of the process. You do not have to dismantle your rented furniture when you are done with it and throw it in a recycle bin. The company can take it back and rent it to someone else. The sustainability of rented furniture makes it a major boon for the environment. Other furniture is often thrown away relatively quickly and can pile up in landfills.
6. You Can Move Cross-Country or Abroad Easily by Renting Furniture
You may already have furniture you love, but you also may need to move soon. If the move is not local, taking your furnishings with you can be quite expensive. In the case of an overseas move, you may even find it financially and logistically impossible. Renting new furniture upon arrival allows you to choose pieces that remind you of home without the headache and financial waste. Alternatively, it can give you an opportunity to try new furniture styles in your new home.
7. Rental Furniture is Perfect for Staging Your Home for Sale
Another benefit of rental furniture is it can help you get the best price when selling a home. You can use rental furniture to stage the home for photographs and open houses. Renting may allow you to stage it with more high-end furnishing than you can otherwise afford. Impressing potential buyers with staged furnishings can also encourage a faster sale.
What Are Some Top Companies for Furniture Rental?
There are many furniture rental companies available. They each have different specialties and features. For example, some specialize in high-end furniture. Others offer basic furnishings for all budgets. There are also some specializing in rent-to-own and others specializing in rent-only options or provide both. Here are some top companies for rental furnishings:
Are There Downsides of Furniture Rental?
Furniture rental is not for every situation. If you want furniture for a long-term living situation, you may feel more comfortable buying it right away. You also need to watch out for hidden fees when renting. For instance, some companies charge extra for delivery and pickup. Selection is also often more limited when renting. Keep those issues in mind when looking for rental furniture.