Senior communities are valuable to a plethora of aging adults that are aspiring to move into communities with their peers. This means that there are a ton of seniors that are in search of senior retirement communities that are going to give them comfort and peace of mind. With a little research into sites such as Zillow or Apartments.com, you can search through thousands of apartments for senior living, look at floor plans, and set up your appointment to view the facilities. Let's discuss more about what goes into choosing the right senior living community.
Exploring Options
A large number of senior citizens are going to consider website directories to search senior listing options. There are senior citizen directories for each state that aging seniors can utilize to see the different type of fixed income communities. There are some retirement communities that are rather lavish and somewhat upscale. The price may be more, and people that are living in these communities are going to have access to a wider range of activities.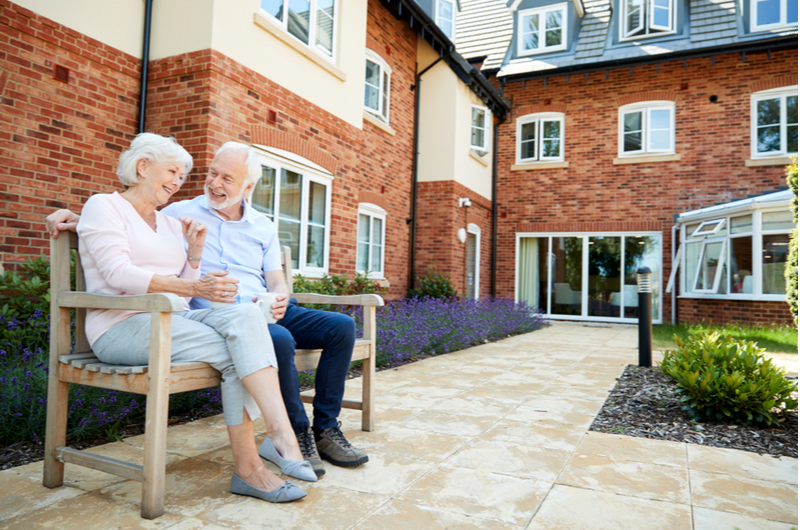 Your Needs
All senior living communities are going to be able to provide the basic needs for seniors. It is common for these type of communities to have trainers that can help those that would like to exercise. Seniors that are planning to make this type of environment home can look at various types of floor plans and decide on what community is best going to fit their lifestyle. Some seniors that have a large family may look for spacious floor plans that allow the their children or grandchildren to stay for the weekend. This is typically type of thing that seniors look for if they have family members that are active in their lives. Others may be more inclined to look or smaller floor plans if they do not have a large number of visitors to entertain on a regular basis.
Most of these apartments are also going to have kitchens and courtyards. Transportation is also something that is available through most of the retirement communities. This provides people with the ability to get a lot of things done without leaving the community that they are in.
Activities
What a large number of senior citizens realize about retirement environments is that they can be as active as they would like to be. There are active retirement communities that allow people to engage in social activities with others. They can play things like shuffleboard or checkers as they mingle with other people that are part of this retirement community.
Safety
A large number of aging seniors are fans of senior living environments because they feel safer. These are often gated communities that provide a higher level of safety than one would have if they were living in a home or an apartment by themselves. What these communities do is bring people of the same age group together. These senior environments have 24-hour security and that provides a sense of comfort to the family members of these aging seniors.
A Day In The Life
Senior citizens that become part of these communities are typically going to eat in dining room areas with others. They can eat three times a day or prepare their own meals in a kitchen area inside of their apartment. There are also laundry services and activities for those that would like to participate.
The following are sites you can use to help you find your senior living facility: