SUVs are the most popular new car sold in North America – and for good reason. No other vehicle class offers the versatility and practicality one can find in SUVs. This makes it the fastest growing and most diverse vehicle class. If you're cross-shopping new SUVs, there are enough options to make your head spin. Here are some of the best SUVs, based on consumer SUVs ratings and professional SUVs reviews.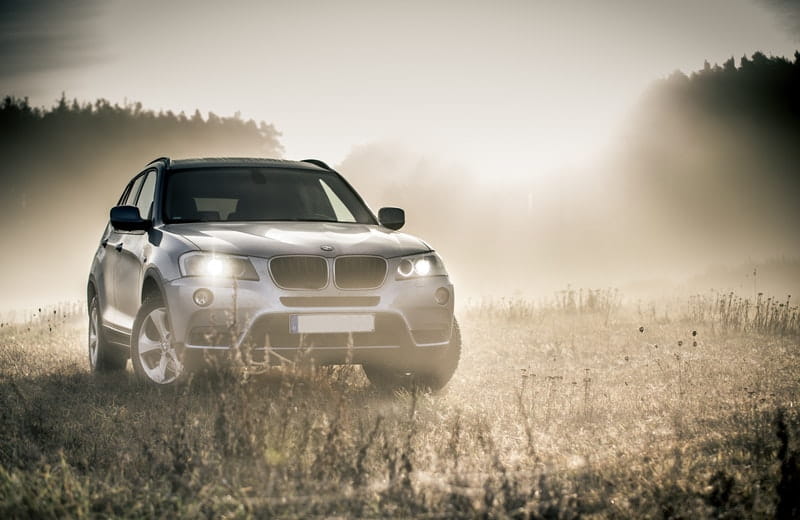 Hybrid SUV
Toyota RAV4 Hybrid is a great everyman's hybrid. $27,135 gets you a comfortable, competent SUV that will do everything you ask of it – within reason. It gets a miserly 34mpg – fantastic by SUV standards. If you need great fuel economy in an SUV package without breaking the bank, the RAV4 hybrid may be for you. 
Small Family SUV
Subaru Outback is the quintessential family car. Roomy enough for a couple of kids and a dog or two, undaunted by camping or hockey practice, the Outback is a great platform for family activities. It starts at $25,645, returns 32mpg, and comes standard with All-Wheel Drive and 5-star safety ratings. 
Large Family SUV
Honda Pilot. If you need more than five seats, you need a Honda Pilot. The Pilot comes standard with 8 seats – real seats that a grownup can sit in, even in the third-row. It's got storage compartments all over the place. Snacks, diapers, homework, toys, electronics, and anything else you can throw at it, all out of sight and organized. It's undeniably reliable, gets 27mpg highway, and can be yours for $30,745. It is the anti-minivan. It can do everything a minivan does, only better. 
Luxury SUV
Luxury SUVs has been a highly-contested market for years. Buyers from just a few years ago, would have had to painstakingly decide between a Mercedes, a BMW, or a Porsche. Decisions are easier this year because none of them compete with the Tesla Model X. The Model X is an all-electric SUV that comes packed full of amazing features, like autopilot – this car can almost drive itself with minimal driver input.
Tesla has insinuated that software updates in the next couple of years may make today's cars self-driving. It also has auto-summon, falcon doors, a 17-inch touchscreen in the dash, and a host of other mind-boggling features. Bleeding edge technology and outrageous acceleration are its hallmarks. Its range is up to 295 miles, and it will set you back a cool $79,500.
Off-Road SUV
Toyota 4Runner TRD Off-Road is the best off-road SUV for the money in 2018. The $37,535 price tag gets you Toyota's legendary reliability in a rugged, go-anywhere package. Four-wheel drive, locking differentials, and a powerful V6 are the foundation for this practical SUV. The 4Runner returns 20mpg on the freeway – reasonable by off-road vehicle standards.
Compact SUV
Jeep Renegade. Starting at just $19,325, there's a lot to like about the plucky mini-Jeep. It returns a class-leading 31mpg, even though it packs a punchy turbocharged motor. This is a great little commuter that isn't afraid to go camping. Gearhead bonus – with the 6-speed manual, it drives like an AWD hot-hatch.
Most Stylish SUV
Alfa Romeo Stelvio stands out as a handsome SUV in a class dominated by unimaginative, boxy designs. The Stelvio is a sports car in SUV guise, and while it's 5.4 seconds 0-60 time isn't unique among SUVs, the way it handles is. Despite the high-performance nature of the Stelvio, it returns a respectable 28mpg on the highway, and 22 in the city. If you have a small family to haul, you can't do so with more style than the Stelvio for $41,995. If you need more performance, $77,000 will get you the Quadrifoglio version – the fastest SUV in the world, at the time of this writing.
Honorable Mention
Volvo XC60 Plug-in Electric Hybrid. The XC90 is a great larger SUV, but is a steep buy-in at $64,950. It redeems itself with luxury features and great fuel economy – the plug-in ability means that it can charge at home or any charging station, and drive short distances without using any fuel.