Since the start of the pandemic, a major problem has been building…a lack of truck drivers. Consumers are shopping at an all time high, yet there's a shortage of transportation to get the products to the stores and consumers, which means delivery drivers are in high demand! And high demand, means high compensation!
What Can A Driver Expect During These Times?
At its core truck driving is a job focused on driving a truck to transport goods and materials from manufacturing plants to distribution centers around the country. Truck driving is essential to the healthy functioning of the American economy. For any store to sell the products that are needed every day, truck drivers are needed to get the goods to the storefront.
Truck drivers typically work over long periods of time, logging driving hours as they cross the country or their local area. Truck drivers typically fall into two categories, either a local driver or a cross country driver. When you start your career as a truck driver you are classified as an OTR or over the road driver.  Your typical drives will span between two to three weeks and require long distance driving each day.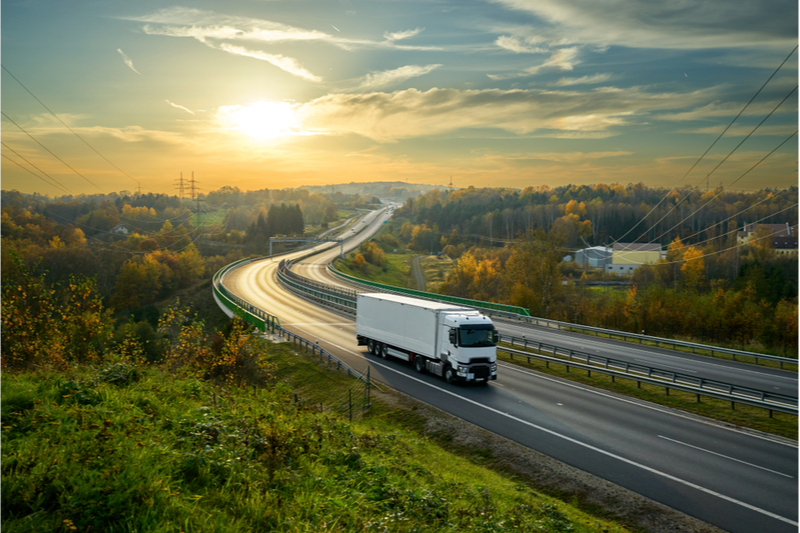 What Are the Job Requirements?
Driving a big rig truck is entirely different from driving a typical sedan.  A special license is required for driving a big rig, of which there are three varieties: CDL Class A, CDL Class B, and CDL Class C.  Class A is the most expansive license, letting you drive tractor trailers (Big-Rigs or Semi trucks) and truck and trailer combinations.  Class B only covers box trucks.  For the best starting point earning your CDL Class A license is recommended, as it gives you the most options and is most desired by potential employers. In addition to having your Class A or Class B license, truck drivers should know how to handle basic repairs to their trucks.
You will also be required to keep track of your hours.  A truck driver works, on average, about seventy hours a week. Truck drivers are responsible for keeping a log of their on driving hours and maintaining their schedule.  If a shipment needs to arrive by a certain day, at a certain hour, you are responsible for ensuring it gets there in time.
Types of Truck Driver Jobs:
Truck drivers operate in one of three categories.  A truck driver may be working directly for a company, driving a company owned and branded truck.  Truck drivers in this category are employees of a larger trucking organization, and can expect to have company support during their drives.  Truck drivers working for a company do not own or lease their own trucks (typically). Owner-Operators, category two, may own their truck or they might lease it from a truck driving company.  Owner-Operators haul loads and shipments for a number of companies on a contract basis, but have no authority to initiate their own contracts. The final category, Independent owners, are generally owners of their own truck, or even a small fleet of trucks, and negotiate their own shipping contracts.
Truck Driver's Compensation:
Due to the shortage of drivers, but abundance of jobs available, it is forcing trucking companies to offer better pay and higher salaries in order to attract new drivers.
Truck drivers in the Midwest are now earning up to $80,000 – and for some companies, that is their starting salary. There may be some opportunities that you could share your driving gigs with a partner, and you could net as much as $100,000 to $150,000 per year according to Roadmaster Drivers School.
Don't think your pay with stop there! It will only increase the more you drive and the more skilled you become. For some companies, it may be possible to demand between $85,000 and $110,000, depending on the miles you drive and the state you work in. If you become a trainer who teaches new drivers the rules of the road, you can net up to $80,000 per year. Some companies even offer specialized drivers or drivers with experience better pay than others. Just depends on your level.
If you are interested in finding a truck driving job, you can browse listings on TruckDrivingJobs.com, a great resource to finding the perfect truck driving job for you.