The overwhelming, party-style atmosphere of large cruise ships isn't for everyone, and being stuck on the open sea for days at a time can sometimes scare people off from experiencing the wonders of water travel. Additionally, the hefty cost of transoceanic luxury cruises can put a major damper on planning a trip. River cruises are an affordable, terrific way to satisfy your wanderlust and explore fascinating places without the negatives that accompany large cruise liners.
River cruises are becoming one of the fastest growing trends in the travel industry. This is due to many factors, such as the ease of navigation through inland waterways using smaller ships, and the convenient exploration of on-shore locations that large ocean carriers could never access. River cruises can also provide a much more intimate experience that still includes fine dining and VIP service without the gaudiness of on-board casinos or theatres often found on large ships. If you are contemplating your next vacation itinerary, it could be the perfect time to book a river cruise. Here are the top 7 river cruises to try: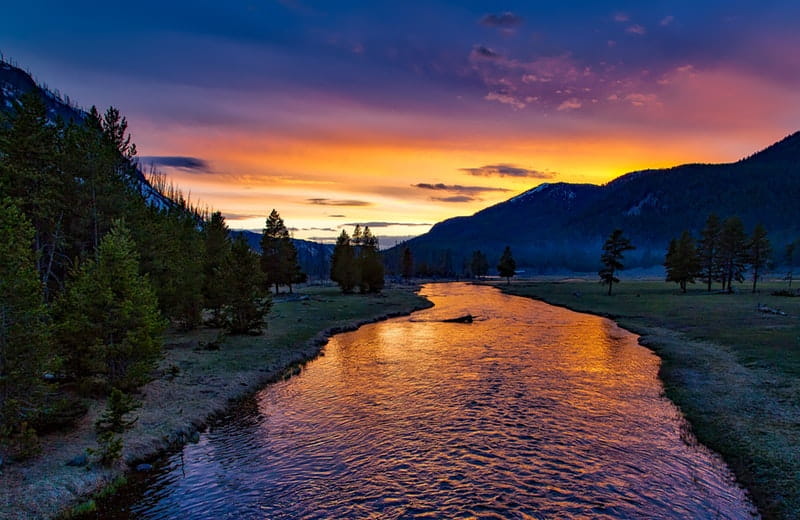 1. Tauck
Tauck river cruises feature all-inclusive on-board experiences and exclusive access to some of Europe's most enchanting and culturally unique destinations. This river cruise line is known for award-winning cruises that allow travelers to flow through the heart of old Europe and explore unforgettable, romantic landscapes. The cruises tour many of the continent's great waterways, from the Rhine and Danube to the French rivers, Rhône and Seine, and the custom-designed riverboats offer a personalized cruising experience complete with a luxurious, sophisticated atmosphere and uncommon access to on-shore excursions.
When planning a river cruise with this company, travelers can arrange all the details according to the destinations that are most desirable for their needs. For example, if people want a feast for the senses, where they can admire the Roman ruins in Provence and the flavors of culinary Lyon, then Tauck's Rhône River Cruises will offer exactly that. On the other hand, if people want to experience a piece of Europe's artistic history and see the French landscapes that inspired famous artists like Monet and Van Gogh, then Tauck's France River Cruises will give travelers that option. Tauck offers wide array of destination choices, and this is one of its best features, because everyone is likely to find something they can enjoy.
2. Aqua Expeditions
In another area of the world, vacationers have the option of booking a river cruise through Aqua Expeditions, a company committed to sustainable tourism that offers luxury river cruises on the Amazon and Mekong Rivers. The former offers travelers the chance to experience Peru, an environmentally diverse country teaming with wildlife, where they can immerse themselves in the natural beauty of the Amazon wilderness. The latter offers guests the opportunity to travel along the Mekong River to the historically fascinating and culturally rich countries of Vietnam and Cambodia. Aqua Expeditions river cruises are a great fit for people who seek personal, in-depth experiences where they can get a first-hand look at the ways of other cultures.
3. Viking Cruises
Viking Cruises features river voyages throughout Europe and Asia, boasting stunning views and unforgettable cultural experiences from Portugal and Germany all the way to Egypt. This particular cruise line has been voted #1 by both Travel + Leisure and Condé Nast Traveler's 2017 Readers' Choice Awards. Offering numerous affordable and luxury options for travelers, there is sure to be something for everyone. Viking also gives people the ability to sort and select cruise trips by price range, making it easy to find suitable voyages for both price-conscious individuals and those who have a bit more money to spend. A Viking river cruise is a great choice for vacationers who want to enjoy ever-changing scenery with the convenience of only unpacking their belongings once.
4. Uniworld Boutique River Cruise Collection
As of 2017, Uniworld Boutique River Cruise Collection boasts a fleet of 21 diverse ships that sail throughout Europe and give cruise-goers the chance to explore the wonders of destinations like France, Italy, India, and Egypt. The variety of available locations and the wide array of trip itineraries give Uniworld river cruises a competitive edge over some others. Vacationers can choose river cruises ranging anywhere from eight days to a full three weeks in various destinations. Additionally, Uniworld Boutique River Cruise Collection even offers family-friendly cruises, holiday season cruises, and themed cruises, which include journeys for lovers of French food and wine, as well as journeys for anyone wishing to experience Jewish history and culture.
5. Crystal River Cruises
Celebrating 27 years of business, Crystal River Cruises is dedicated to providing a superior standard of personalized service to its travelers. With more than 225 curated destination experiences ashore, both inclusive and optional, vacationers will have plenty of things to do in the coming cruise season. Some of the line's popular destination stops include the culturally rich, beautiful city of Prague, the artistic and architecturally fascinating city of Berlin, and the culinary, romantic adventure that is Paris. Additionally, this particular cruise company assists travelers with extending their vacations by offering great choices for pre- and post-cruise hotels. Crystal river cruises are all about specially curated destination experiences.
6. Seine River
Seine River is slightly lesser known and operates on a smaller scale than some of the previously mentioned cruising companies, but its highlights include extremely affordable prices and intimate, authentic travel experiences. Focusing its itinerary exclusively on Paris, Seine River Cruises offers lunch and dinner voyages throughout the city's waterways, allowing for leisurely sightseeing of its numerous impeccable landmarks, the Eiffel Tower being among its main attractions. Some of the river cruise options offered by this company run as low as $17.99 per person, giving many travelers the opportunity to have a beautiful sightseeing experience at an incredible price.
7. Canals of France
For wine lovers, Canals of France offers the perfect river cruising experience. Focusing primarily on gourmet cuisine and wines, these luxury river cruises flow through France's legendary wine country along the scenic Garonne and Dordogne rivers while on-board chefs prepare meals using the finest, freshest local ingredients. There are different itineraries to fit the needs of each traveler, and this luxury cruising company offers private charter rates for groups, as well as individual cabin rates. Cruising season is between April and October, and as long as travelers book their river cruise far enough in advance, they are sure to have a wonderful experience with Canals of France.