The legendary fountain of youth is said to restore youth and health to anyone who bathes in it. While that fountain remains undiscovered, the anti-aging skin care market is stronger than ever before. While we still have no way to reverse the aging process, there are skin care products available to help you keep the evidence of the passing years from showing on your face.
Science is on our side. With the advancements in technology and a better understanding of how the aging process affects our skin, today's products are quite advanced when compared to the creams and lotions that were available to previous generations.
It's never too late to turn your skin around. You can benefit from today's anti-aging skin care treatments. Today's wrinkle creams can firm the skin, redefine melting jawlines and improve the appearance of fine lines and wrinkles. You will also find products to fade discolorations, increase cell turnover and improve the texture of your skin.
While checking a list of ingredients can be helpful, you may need to know how and why those ingredients benefit your skin. Then you can make the best educated product decisions. Here is a look at the seven top wrinkle creams, some of their ingredients, and a brief explanation of how these top-rated creams can help restore the health and youthfulness of your skin.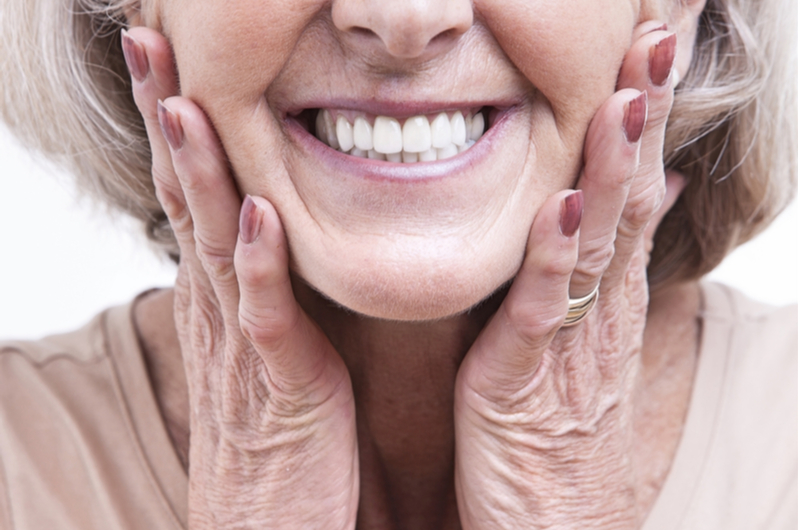 1. Olay Regenerist Micro-Sculpting Cream
Olay Regenerist Micro-Sculpting Cream is one product in the Olay Advanced Anti-Aging Skin Care Collection. According to Good Housekeeping magazine, this product moisturizes as well or better than the top ten products, some of them costing hundreds of dollars. This is one of the many reasons Olay Regenerist Micro-Sculpting is rated so highly by the men and women who use the product.
Olay Regenerist Micro-Sculpting Cream contains hyaluronic acid and niacinamide. Hyaluronic acid is naturally found within your skin. A 2013 study of hyaluronic acid confirms this product's effectiveness in increasing skin hydration, decreasing wrinkle depth, and improving skin elasticity and firmness when applied topically. The Niaminicide (Vitamin B3) is shown in a Proctor and Gamble study to reduce fine lines, reduce redness, hyperpigmentation and sallowness.
As skin ages, it can become resistant to the anti-aging benefits of some products. Olay Regenerist Micro-Sculpting Cream contains amino-peptides. Amino-peptides penetrate the top layers of your skin and signal the skin cells, particularly collagen-producing cells, to function. The increased collagen production will restore the suppleness and plumpness to your skin. Olay Regenerist Micro-Sculpting Cream works through the top 10 layers of your skin, and will provide noticeable improvements the first day you begin using the product.
2. The Better Skin Co
Better Skin Mirakle Cream is the 2017 Clean Beauty Award Winner. This product could be the anti-aging solution for men and women looking for a gluten-free, paraben-free, vegan-friendly product. Mirakle Cream combines the skin-loving benefits of coconut oil, shea and cocoa butter, sea buckthorn and aloe. This all-purpose cream also contains peptides and hyaluronic acid to firm, hydrate and smooth the skin.
Scientific evidence backs the use and effectiveness of these natural ingredients.Sea buckthorn contains more than 200 nutrients that benefit your skin and repair damage. Coconut oil is antifungal, antibacterial and high in vitamin E, which is shown to protect skin cells from damage, while supplying skin with three essential fatty acids.
3. Body Merry Retinol Surge Moisturizer
Body Merry Retinol Surge Moisturizer nurtures your skin with moisture while their optimal amount of retinol improves acne, age spots, wrinkles, reduces scars and smooths your skin. Body Merry Retinol Surge Moisturizer contains 2.5 percent retinol, which is a little higher than most of the competition. This product combines the benefit of a moisturizer and a retinol serum, so purchasing this cream can reduce the number of products that you need to buy.
Retinol is a proven ingredient in the war on aging, backed by over 40 years of research. With any retinol product, it is advisable to apply an SPF after using Retinol Surge Moisturizer.
4. Dr. Dennis Gross C+ Collagen Deep Cream
Dr Dennis Gross is a NYC dermatologist who formulates his products based on the skin care needs of his patients.Dr Dennis Cross C+ Collagen Deep Cream promises medical grade formulas without the irritation caused by many other skin care products. This cream utilizes a proprietary energy complex that hydrates, brightens and smooths the skin.
Vitamin C offers many benefits to aging skin. Vitamin C is a potent antioxidant. It can prevent UV exposure from damaging and photoaging your skin, preserving your collagen and elastin. Vitamin C also stimulates collagen production while reducing the production of dark pigmentation.
5. Neutrogena Healthy Skin Anti-Wrinkle Night Cream
Neutrogena Healthy Skin Anti-Wrinkle Night Cream Is also a retinol-based product. This product combines retinol and Vitamin A with Pro-vitamin B5. Retinol is a proven weapon to fight fine lines and wrinkles. It also reduces and corrects hyperpigmentation. Neutrogena Healthy Skin Anti-Wrinkle Night Cream is fragrance-free, oil-free, hypoallergenic and will not clog your pores.
When a product containing Pro-Vitamin B5 is applied, it is absorbed into the skin. This pro-vitamin then evolves into vitamin B5. Vitamin B5 (pantothenic acid) has the ability on its own to moisturize, heal, regenerate and soothe your skin. This formulation is light-weight, and only a pearl-sized amount is needed.
6. Lancer The Method: Nourish
Dr Lancer developed his skincare line, so his products were available to everyone, not just his celebrity clients. Lancer The Method: Nourish is the third step of The Lancer Method. This cream contains avocado and other fruit oils. It also contains hyaluronic acid and peptides that reduce the appearance of fine lines and wrinkles while smoothing and plumping the skin. The avocado oil is an added bonus.
Avocado oil is a natural antioxidant that helps the skin stay strong, smooth and hydrated. This natural moisturizer calms the skin while shielding your skin from the damage caused by ultraviolet radiation.
7. Fresh Lotus Youth Preserve Face Cream with Super 7 Complex
Fresh Lotus Youth Preserve Face Cream is designed to provide 24 hours of hydration. The Super 7 complex is designed to prevent and minimize visible aging. some of the beneficial ingredients include lotus flower extract, blue-green algae, and hibiscus and fig fruit extracts to boost hydration. lotus youth preserve face cream also contains vitamins c and e to protect and soften your skin.
Lotus flower has natural alpha hydroxy acids that exfoliate and restore firmness. Lotus flower is also known to balance the skin's oil production while providing hydration and improving elasticity.
You can find products with proven anti-aging benefits for every skin type. Today's wrinkle creams can firm the skin, redefine jawlines, improve the appearance of fine lines and wrinkles and improve the texture of your skin. Whether you prefer natural products or prefer the newest in product advancement, you are sure to find a top wrinkle cream to best suit your needs.