By 2018, a rear backup camera became required in all new cars. This requirement was part of the 2007 Driving Safety Act, and was spurred on largely by the National Highway Transportation Safety Administration. The NHTSA brought about this requirement as a response to the high number of traffic incidents that were caused as a result of vehicles reversing. There are many variations of backup cameras on the market today; many use Bluetooth technology to transmit video to the driver's in-vehicle monitor, and others opt for a wired connection. While backup cameras will be standard in new cars, many of us want the extra convenience and safety than backup cameras offer.
For car owners who want to upgrade their current vehicle, there are a wide range of options available. There are many variations and features to consider, so it is worth doing your research before committing to a particular camera; after all, you don't want to be stuck with a camera that isn't the best choice for your particular vehicle and its unique needs. With this information in mind, here is a list of 7 of the best aftermarket backup cameras available for vehicles on the market today.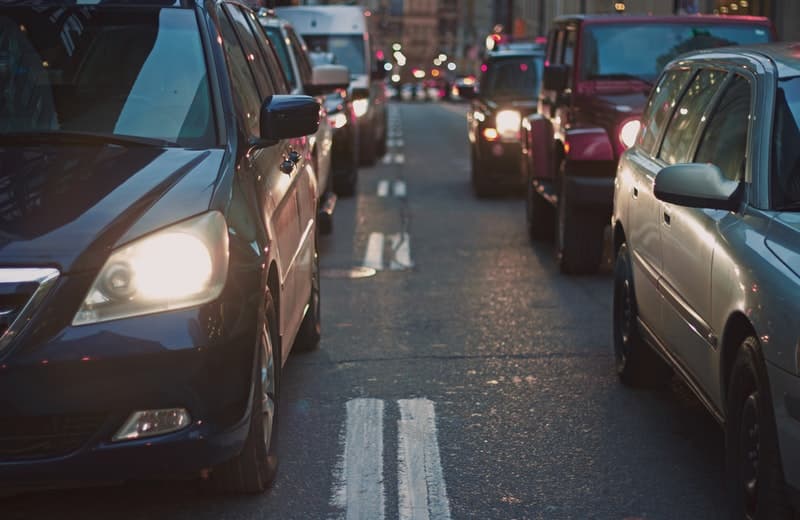 1. Review Safety Wireless RVS 091406
The physical camera on the Review Safety Wireless RVS 091406 is completely waterproof, meaning it has the durability to last on long road trips. It has a connection range of up to 70 feet; this long range allows you to use a trailer with no issues and no loss of connection or visibility. The camera system comes with a 4.3" LCD monitor that allows you to view the road behind you. This monitor connects to your vehicle's cigarette lighter and mounts with a suction cup for an easy install. In the dark, the camera's infra-red lights allow it to see up to 30 feet. The camera has an ultra-wide viewing angle of 130 degrees, which minimizes blind spots on the camera's monitor. This camera system is also shock resistant with an impact rating of up to 10G. One thing worth keeping in mind: This system uses your vehicle's rear backup lights to power the camera, which means it only functions when your car is in reverse. For most consumers, this will not be a problem; however, the system will not allow you to view the road behind you while driving forward for those who want to keep an eye on their trailer.
2. Yada Digital
The Yada Digital was created with blind spot reduction as its primary goal. This digital wireless backup camera offers the standard convenience of rear visibility when the vehicle is in reverse; the monitor, when used in conjunction with the camera at its designed distance, should be interference-free. The camera is installed over the rear license plate; it comes with night vision and is waterproof with an IP67 rating. The LCD monitor is suction-cup mounted and measures 4.3 inches, and, like the previous system, is powered by plugging into the vehicle's cigarette lighter.
3. Tadibrothers
This rear-view camera system features a 7-inch LCD monitor; Tadibrothers emphasizes the picture quality on its thin, light monitor. The monitor on Tadibrother's camera systems plug into the cigarette lighter of your vehicle. The camera itself is waterproof and has a 120 degree viewing angle with night vision. The wireless reception has a range of 50 feet. The camera also features a metal sun shield to protect from glare as well as damage from flying debris. This camera may be used in cars, trucks, vans, and buses. Tadibrothers even boasts that its rearview camera has been used and operated in the harsh oil sands of Canada.
4. Falcon Zero F-360
The Falcon Zero F-360 by IncrediSonic comes with two cameras capable of 1080 resolution. Both cameras have the ability to rotate 180 degrees and have a 120 degree viewing angle. The Falcon Zero vehicle camera has the unique benefit of allowing the user to view the front and back at the same time; users can even view out of the side windows. This top quality camera not only allows you to view hard-to-see angles, but also automatically records video. The loop recording feature can be set to record in 3, 5, or 10 minute increments and automatically deletes old videos, ensuring the memory card never fills up.
5. HDE E336
The HDE E336 is one of the most cost-effective and quality rear-view cameras on the market. It provides an excellent view of the surrounding area of your vehicle; it features full-color picture and an IR sensor for night vision viewing. The camera is shock-resistant and waterproof. This model does not come with a monitor, so one will need to be purchased separately to work in conjunction with the camera. This camera will also need to be wired directly to an aftermarket or built-in LCD screen. The HDE is included in this list of top rear-view cameras for its exceptional durability.
6. Buyee T475
The Buyee T475 backup camera is a durable and versatile backup aftermarket system for your vehicle. The camera is waterproof and features night vision, a 170-degree angle, and a fully colored display. This system can be installed on a variety of vehicle types and can perform in virtually all outdoor weather conditions. The camera also comes with a CMD sensor and carries a 628×586 pixel display resolution. It has 420 TV lines and is IP 67 as well as IP 68. The camera also has automatic white balancing and comes with a 6-meter video cable and its own monitor. This unit is not wireless like many of the units on this list.
7. Alpine HCE-C155
The Alpine HCE-C155 rearview camera system comes from one of the most well-known and reputable aftermarket car accessory brands on the market. Alpine rearview camera systems offer great picture quality and an exceptional build quality on their physical cameras. They offer superior daytime and nighttime visibility for extra peace of mind when driving in a variety of conditions. This unit is unfortunately not wireless, so the user will need to run both a power line and RCA from the rearview camera to the monitor. While this unit is not wireless, consumers can still take comfort in the excellent quality of this unit.