According to a poll conducted in 2016 by Insurance Information Institute, roughly four out of ten renters reported having renters' insurance. By contrast, 95 percent of the respondents said that they had homeowners' insurance.
A comparison of homeowner's insurance and Renter's Insurance reveals many of the same types of coverage and benefits. In fact, you might consider tenants insurance to be home insurance for Tenants. However, homeowner's insurance, as its name suggests, covers perils arising out of home ownership. If you rent, neither homeowner's insurance nor your landlord's insurance will avail you if you suffer a loss. As a renter, you need tenants' insurance to reimburse your losses from thefts, fires, accidents and other incidents in the rental unit.
When You Lose Your Property
With a home inventory, you can assess what it would cost to replace your possessions in case of a fire or other calamity. In particular, laptops or desktop computers, large-screen high-definition televisions and other electronics are common items in apartments or other rental units. Wedding or engagement rings and certain other pieces of jewelry carry high value. These articles of property may prove enticing to thieves. Fires or other incidents at the rental could damage or destroy perhaps thousands of dollars of property. The large concentration of residents or guests in apartment complexes in particular raises the risk of fires. Causes of these events may include cooking, portable heaters, unattended appliances or falling asleep with lit cigarettes.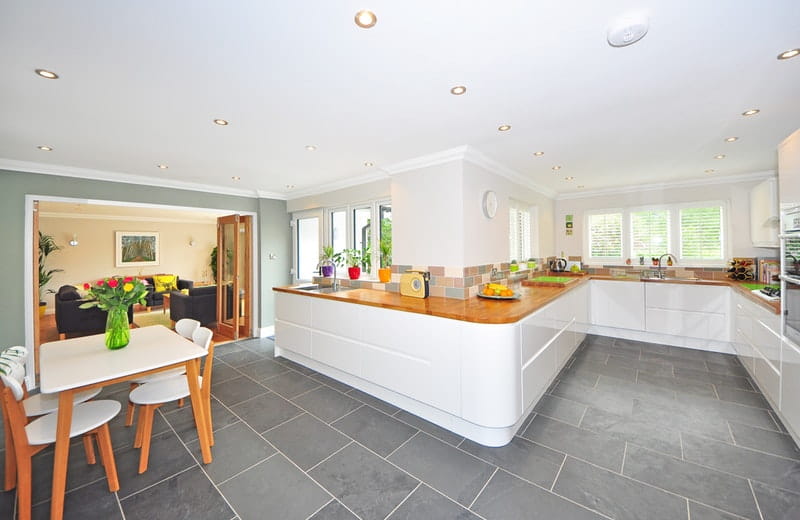 With tenants' insurance from certain companies, the coverage extends beyond the rental unit to your vehicle. Thus, you can seek insurance reimbursement for items stolen from or damaged in the car, but not coverage for the car itself. The landlord's fire and casualty insurance affords protection for the buildings and grounds, not the renters' contents.
When You Face a Potential Lawsuit
As with home owners, you as a renter can face lawsuits for injuries to guests or others caused by your careless acts or dangerous conditions you create or control. Dogs and other animals you keep generally pose the most common risks for residential renters. Animal owners can be found responsible for failing to secure animals that the owners know or should know possess dangerous tendencies. If you own an animal, most state or local laws require you to keep animals on a leash or enclosed within the property. Should your animal escape because you did not sufficiently secure it, you could be liable for injuries from bites. As reported by NASDAQ, settling dog bite claims came with an average cost of $37,214 in 2015.
Potential liability emanates from activities other than pet ownership. Inattention on your part in cooking or leaving electrical appliances on unattended could spark fires that damage the premises, the property owned by other renters and even injure other tenants. Forgetting to turn off water may flood units and allow them and the landlord to seek damages from you. The possible damages that an injured party may recover include the cost for past and future medical treatments, property damage or loss, pain and suffering, and lost income and earning capacity because of inability to work.
Similar to homeowner's insurance, the liability portion of Renter's Insurance pays a judgment against you or settlement of a claim against you. As a general rule, companies start liability coverage limits at $100,000. Renter's Insurance will also pay a lawyer of its choosing to defend you or reach a settlement with the injured party or parties. This prevents you from bearing the cost of your legal defense.
When You Can't Live in the Rental
Fires and other calamities may render your apartment or other rental unit uninhabitable. Initially, you may decide to simply find another apartment or live with family or friends. However, the latter approach may not be available or practical, especially if your family or friends are not within a reasonably close distance. The search for apartments takes time, especially where landlords run credit checks and evaluate applications. Where perils render relocation immediate and other alternatives are not available, the displaced tenants will turn to hotels and other lodging. Renter's Insurance pays the hotel bills of displaced tenants for a temporary period of time. If you're planning to return to your home when it becomes livable again, Renter's Insurance will cover the rent associated with a temporary lease.
When Parents' Insurance Will Not Cover
If you attend college and live in a dorm or other campus housing, your parents' homeowners' policy can cover losses to your belongings. When you venture off-campus to find an apartment, duplex or single-family home for rent, you'll need tenants' insurance to get reimbursement for lost, stolen or damaged/destroyed personal property and to access liability and relocation coverage.
The risks and potential losses from renting can prove significant enough that you should consider Renter's Insurance. With an average yearly cost of $190, tenants' insurance can help you defray the cost of replacing lost, stolen or destroyed property, allow you to meet a judgment or settlement from injury in your rental and find alternative living arrangements if your rental becomes uninhabitable.