Selling your home can be a stressful time. However, there are ways to make the process easier so you can sell it fast and for the most money. No matter the reason for selling it fast—a new job, divorce, relocation—there are several ideas that help you sell your home fast, whether you do it yourself or hire someone. Many of the ideas cost you little or no money to accomplish. If you are in a hurry to sell your home then you must also make some concessions to pricing. However, if you are willing to be patient and know what other homes are selling for in your area, simply lowering the price by even 100 dollars gives you a competitive edge. Here are a few additional ways to decrease your home's time on the market, increase marketability, and lure steady cash offers to sell your home fast.
Your Selling Options
Sell your house yourself (for sale by owner), hire a local real estate agent, or simply sell your house to a real estate investor if you really need to sell fast. These options are dependent upon your situation, of course.  If you want to get the most money from your home and have time to wait, hire a real estate agent or broker and let them do the work for you. The downside to this is that it can take up to six months or longer to sell your home with an agent. So, weigh your other options carefully.
On the flip side, opt to sell your home yourself, which saves money (no commission going to a real estate agent), time (sell on your own timeline, no dealing with agents), and hassle (no looking and hiring a reputable agent). Selling your own home can be tricky, however, since you have to deal with paperwork, escrow deadlines, attorneys (to make sure forms are filled out correctly), and inspectors that have to make sure your home is safe to sell.
Alternative options to selling your home are out there if you do not want to hire an agent or sell it yourself.  Consider selling to investors, developers, brokers, at an auction, or even sell your home to online sites that buy it fast for cash. Then you never have to do through a listing process.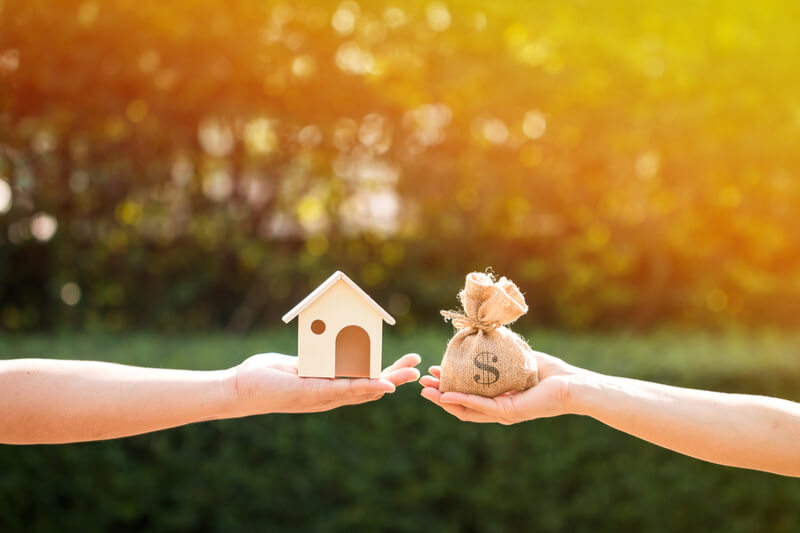 Stage Your Home to Sell Fast
Declutter and redecorate your home's interior and exterior to sell your home faster and for the most amount of money. This is easy to do yourself or hire a professional home stager who comes into your home and removes personal items and décor. The stager replaces those items with neutral features like warm paint colors, different furniture arrangements, and even new exterior plants and landscaping.
Deep clean your home to really sell fast. A clean house sells faster than a dirty one, so make sure to invest in professional home cleaners or do it yourself. If you do it yourself, focus on the living room, kitchen, and bathrooms, as buyers pay the most attention to these rooms when looking for a new home.
Price Your Home to Sell
Pricing your home competitively, based on nearby home prices, considerably speeds up the time it takes to sell your home. Competitive home pricing is the number one way to sell fast in your market, but you must consider a few things before listing your home. Before setting a price, investigate nearby houses for sale and opt to sell lower than the others. This creates interest and may start bidding wars to really bring in the most cash for your home.
Hire a Pro for Listing Photos
Even though it may seem easier to snap a few pictures of your home for online listings, hiring a professional to take photos ensures a faster sale. It may even increase profit. 77 percent of buyers report professional home photos were an important part of their decision-making process in buying a home. Investing in real estate pictures of your home is an easy way to increase home showings, pique buyer interest, and even decrease the time it takes to sell your home. Ensure that your home is clean, staged, and well-lit before taking professional photos for listings or home showings. Doing this increases listing views, house showing appointments, and interest in your home.
Write a Creative Listing Description
After you have your professional photos, a competitive home price, and house staging, write a great listing description for your home. Using keywords that highlight your house to buyers is key to selling fast. It allows you to include desirable features like neighborhood parks, elite public and private schools, local restaurants and shops, and proximity to any public transportation. Use a sense of urgency when writing your home listing, such as including a deadline for offers, to really catch interest and sell your home fast.