Knowing the value of your home is important for reasons beyond setting an asking price when selling. Home values are frequently underestimated in importance by many homeowners who are often too busy to stop and ask the question, "How much is my home worth?" Why is knowing the value of your home important at all times?
It is possible your home is the most valuable asset in your financial arsenal. Equity in your home gives you buying and borrowing power. The value of your home provides financial stability and peace of mind for you and your family. What online tools are available to estimate the value of your home? What steps do you take once you know your home's value? Read ahead for important information about how to get home value estimates online and the next steps to take once you do.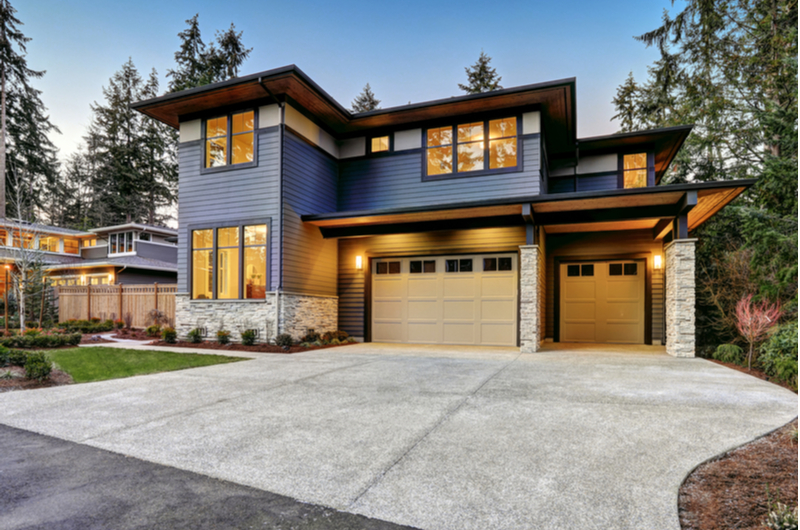 Why the Value of Your Home Matters
Knowing the value of your home is important for reasons beyond knowing its resell value if/when you put it on the market. If you are similar to the majority of Americans, your home is the most valuable asset in your financial arsenal. It is also the place where you and your family spend most of your time. Being apprised of real estate market fluctuations is crucial within three years of selling your home. This information combined with an accurate appraisal of your home's value helps you sell your home during the best period of time possible. However, there are other reasons that it is a good idea to know the worth of your home.
One of those reasons may be that you decide to refinance your mortgage. Consumers do this for a variety of reasons, including obtaining a lower Annual Percentage Rate (APR). The value of your home at the time of its refinancing affects your rate along with other aspects of your loan (if applicable). Your home gives you borrowing and investment powers. Understanding how much your home is worth gives you the upper hand when going to the table to borrow money for your future. Property taxes and homeowners insurance are also both affected by your home's value. It is crucial to have enough insurance on your home at all times. It is also important to avoid paying excess taxes on an exaggerated home value.
What Factors Affect the Value of Your Home?
The personal/emotional value of your home is likely not assessable in numerical or monetary figures. The true value of your home on the market is essentially the amount the top buyer is willing to pay to purchase it. What are the best tangible ways to check the value of your home?
There are numerous credible and free home value estimators online. These free calculators provide merely estimates so it is important to understand other factors to take into consideration. The location of your home and the safety of the neighborhood in which it resides greatly affect your home's value. Square footage, exterior appeal, the number of rooms and modern appliances all also influence the value of your home. Other factors such as the school district where your home is located and current market APRs also have influence. Finally, three other factors have an impact on your home's value. What time of year is it when selling your home? How many other homes are for sale in your market area at the same time? What have similar homes in your area sold for in the last six to twelve months? All these factors combined with your appraisal assess the absolute value of your home.
Best Ways to Check the Value of Your Home
There are several credible ways to check the value of your home. Using online home value estimator tools is a fast and convenient way to obtain an estimate of your home's value. Please note these tools, while both credible and convenient, only provide estimates. Further steps will be needed to obtain a final, absolute value. It is also plausible to get an appraisal. An appraisal will cost you money but it is your right to pay for one at any point as a homeowner. Finally, it is also plausible to consult with a qualified real estate agent.
Home Value Estimate Sites Online
There are multiple websites providing automated home value estimator tools. For example, HomeLight.com gets you an estimate within only minutes. The popular banking institution Chase also provides a free Home Value Estimator. Additional credible sites offering convenient home value estimators include:
How to Contact a Realtor to Sell Your Home
Some of the same websites offering free home value estimators also offer search portals to find the best realtors near you. HomeLight and DaveRamsey.com both have search portals for real estate agents near you. AngiesList, Yelp, TopAgentsRanked and even general search engines such as Google and Bing all provide ample options for realtors in your area who are capable of helping asses the value of your home.
Additional Steps to Assessing the Value of Your Home
It is important to take all factors into account, including your own due diligence and accounting when assessing the value of your home. Interview several local realtors and make sure you have a good match for your needs. Research appraisal companies to find the best prices available. Understand your needs and the purposes for obtaining your home's value. Are you selling, borrowing, investing or simply assessing for tax and insurance purposes? Knowing your home's value is important and every step you take helps obtain the final, absolute and current market value of your home.