Anyone that owns a house will understand how hard it is to maintain home cleanliness. Life gets busy whether it be work, school, family, or other activities that require a significant amount of attention. With all these responsibilities in mind it is difficult to prioritize cleaning your house. It often gets pushed off to the side because of more pressing errands. If this is the case for you and your home, then a maid service might be just the right solution you need.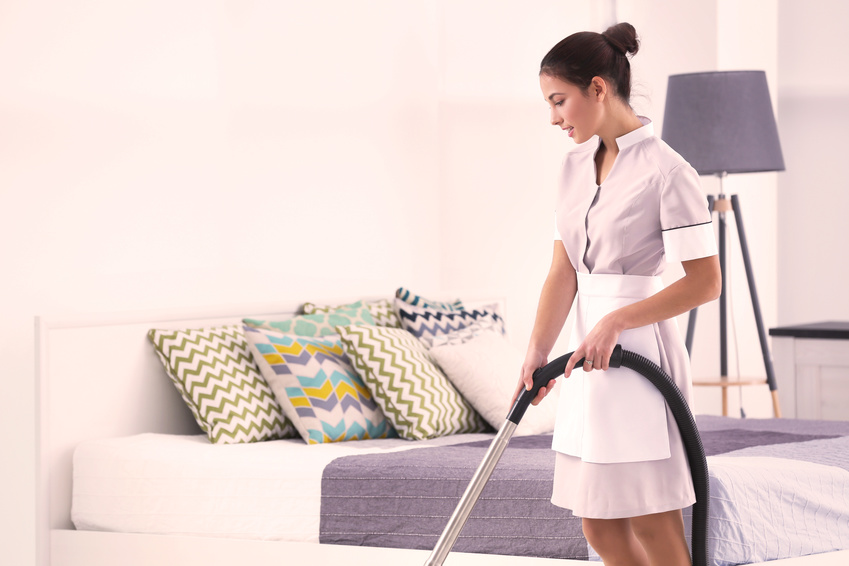 Now, before hiring a maid cleaning service, it is important to understand the different types of services that are available to you. Cleaning services are sometimes occur only every once in a while such as when moving in our out of a home, or they are more commonly a recurring service.
What To Look For When Hiring A Maid Service
When hiring a maid cleaning service for a one-time clean, there are different types of cleaning plan offered. Maids offer a regular cleaning where they clean anything and everything that usually gets done by the homeowner on a regular basis. This can be cleaning the floors, bathrooms, windows, exterior, and anything else that needs to get done frequently. There are also spring cleaning and deep cleaning. This service is often used when moving and consists of more intensive tasks such as cleaning household appliances such as the oven, stove, air vents, and even furniture. However, if you find that your house is in a disarray shortly after the one time visit you may want to consider getting a service that occurs once every couple of weeks up a couple of months.
Recurring maid services consist of maids coming to your house on a scheduled basis for periodic cleaning. You can arrange for the cleaning to occur monthly, bi-weekly, or even weekly. These services are not as intensive as spring cleaning, but since the maids are constantly cleaning, there is usually less of a mess to clean.
Why Hire A Maid Cleaning Service?
Maid services offer professional cleaning that will be done right. You can watch your house transform from a dirty, dilapidated mess, into a pristine, grandeur estate, without you even having to lift a finger. These maids know how to handle any type of stain, smell, or other surprises that come their way. They are professionals after all and will be able to clean your house better than you could ever do yourself.
Hiring maid cleaning services essentially equates to a clean house. This simple solution to such a stressful problem will give you peace of mind knowing you have one less thing to worry about. This means that you can focus on the more important things in your life and be more productive in completing the tasks you have at hand. You will have more time to spend with your family, more time to relax, and more time to do anything you want because you know that the cleaning services you hired took care of the house for you.
Maid cleaning services, whether it be a one-time or recurring clean, are an investment for both you and your home. It accomplishes the daunting task of keeping your house clean while giving you the freedom to enjoy other things that you otherwise may not be able to.