A common assumption about camping is that you need to be into nature and outdoorsy to go camping. Even if you put high value on things like clean restrooms, soft toilet paper, clean running water, AC/Heat- nowadays most campsite grounds have that and more. Most campgrounds today even have electrical outlet, running water, safe parking, and sometimes even Wifi if needed. Camping has become a great way to get away from the city with family, friends, and loved ones at very little cost.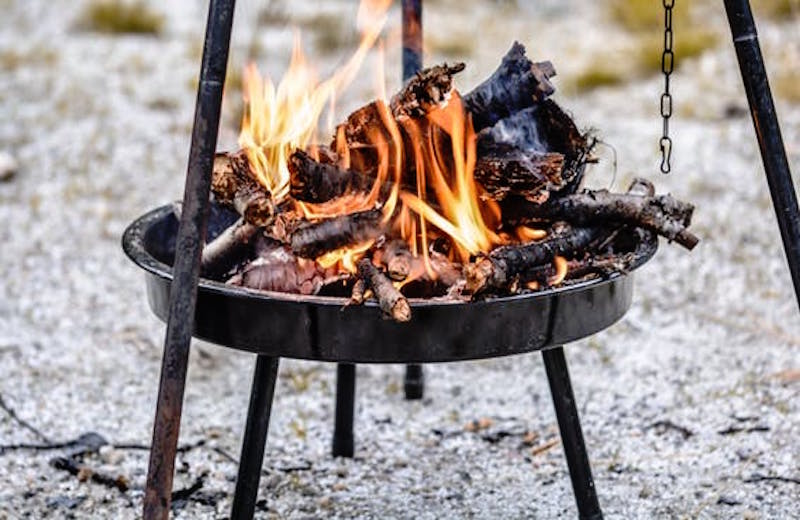 Camping has given the opportunity to those to like to get out and have fun but don't necessarily have the time or money to travel to another state or country. Now that fall is here and winter is coming, camping is here to stay. Say it's your first time going camping or even if it's not, we put together a list of the top 10 things you must have in order to have a successful trip.
Tent
This is a given. You must have a tent in order for it to be considered camping. Good thing about tents is that most stores sell them and they come in many sizes, styles, colors, and prices. Depending on your camping habits, budget, and personal style – you'll want to research and maybe visit local sporting stores to check out the item in person and exclusive deals near you.
Sleeping Bag
A proper sleeping bag is one of the most important choices for any camping trip. It's crucial for warmth, comfort, safety, and helping your body get through a night it is not used to.
Camping chairs
Camping chairs are also another item you must consider before packing up the car. With today's technology, camping chairs are using up less space. Folding chairs are widely popular and come in all sizes.
Camping Stove
Nothing like having a nice and warm meal in the outdoors. However, that doesn't always come easy. Most people play it safe and rely on a fire and wood set up to cook a meal but if you're camping with family and friends that will take up a lot of time. Affordable camping stoves exist and are very reliable and efficient. Many camping stoves come in a variety of styles and sizes. There is a camping stove that pairs with your budget. Look for your local REI or Dicks Sporting Goods to see a camping stove in person and get a better idea of what you need.
Camping Table
Camping always get us excited and when we get excited we skip over things. One of those are camping tables. We assume there's going to be a bench or a picnic table in every park but that's not always necessarily true,  Foods at camping always get us not thinking but, the thought of hunching your back to eat is not comfortable at all. That is why you need convenient camping tables to help make your activities easier to deal with.
Camping Toilets
When picking a camping toilet, the first thing you want to look is at how sanitary it's going to be. Whenever dealing with waste, you need something that is going to help you keep clean and not make it harder on you. This can include buying a camping toilet with featured options so you can easily clean and remove the cover. Some camping toilets are equipped with flushing features but this should only be considered if you only car camp and if you do it often enough for it to be work investing in.  Top camping toilet: Camco 41545 Travel Toilet
Camping Heater
It gets cold out there. While being around the bonfire is nice and more often than not you get too hot being really close to it- after putting it out, it's you and your sleeping bag. Camping heaters are small and portable making it easy to fit in your tent even if there's limited space.
Camping Lantern
This is a camping essential. Without any form of light, camping will become a nightmare. We really like a few select models: Nebo Poppy 2-in-1 Lantern Spotlight, Coleman River Gorge Rugged Personal Lantern, Coleman 2-Mantle InstaStart QuickPack Lantern
Cooler
Nothing like a cold brew while enjoying quality time with your family and friends around the bonfire. But in order for this happen, you must invest in a quality camping cooler. The brand Yeti is well known for their outstanding coolers and for years now have proven to be the best in the market. Invest in a good coole, you won't regret it.
Bug Repellent
Last but definitely not least is bug repellent. Keep away mosquitoes, black flies, deer flies, and other annoying biters. Don't forget the anti-itch cream to apply after insect bites or run-ins with poison ivy. Just keep in mind that many bug sprays contain high levels of the chemical DEET, which may not be best for small children. Talk to your child's pediatrician about which products to use.