Ugg slippers, boots and shoes have been a symbol of comfort and fashion in America for several decades. The origin of the Ugg brand starts far earlier, however, and on the other side of the world. There is even a possible touch of inside humor in the Ugg name, as it is known around the world today.
The modern Ugg brand transcends gender. Men and women both proudly sport its numerous unique styles, which are made for a variety of purposes. These purposes can be for fashion, practicality, comfort or a combination of all three. Ugg slippers in particular help add a touch of style to the comfort of working from home all-day or relaxing at night when done.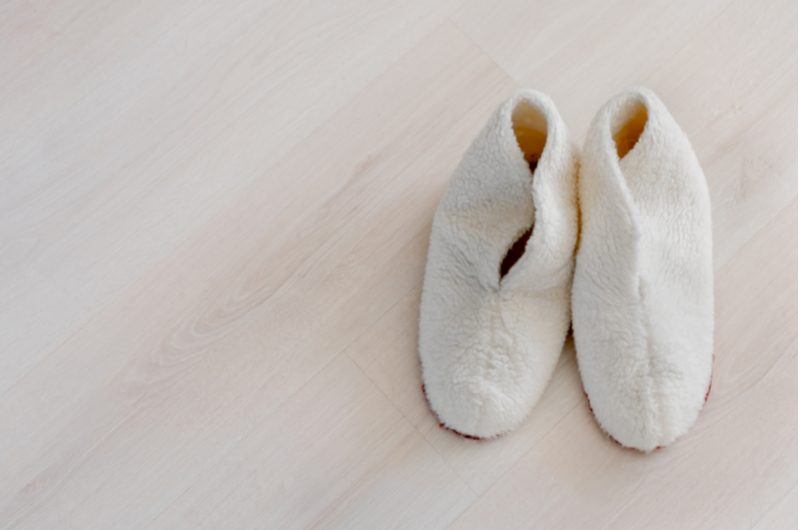 There are literally multiple dozens of Ugg slippers to choose from for men and women alike. How do you know which style is right for you? Read ahead to learn more about the Ugg brand, reviews on specific Ugg slippers and suggestions about the best styles available today.
A Brief History of Ugg
Before Ugg got its current name and became marketed worldwide, boots of similar make and style were used in Australia, New Zealand and Wales. Sheepherders and shepherds used the original sheepskin boots because the material was resistant to wool yolk, which rotted through shoes made of other materials. There is also a handful of unconfirmed albeit colorful Ugg origin stories, along with various people claiming to have designed the original boot. Perhaps the most humorous of these stories involves one such self-appointed Ugg inventor by the name of Frank Mortel. Mortel claims he so-named his boots in 1958 because his wife called them "ugly."
Regardless of actual and authentic origin, in the early part of the 70s Australian surfers took a liking to the boots and began wearing them with ripped jeans. However, ripped jeans and sheepskin boots started being banned from cinemas and other public places. Attempts to suppress the popular clothing items in public only encouraged their purchase.
Two younger Australian surfers set out to capitalize on this popularity by taking the boot design Stateside. In 1978 Doug Jenson and Brian Smith founded Deckers Outdoor Corporation in California. After sixteen years of less-than stellar sales, the boots were worn by the U.S. Winter Olympic team in 1994, launching a large increase in notoriety and popularity. While the specificity of the literal very-first Ugg origin might never be confirmed, the style has endured many changes and appears to be here to stay. Below are reviews and suggestions for modern, popular and comfortable Ugg slippers for woman and men.
Ugg Slippers for Women
Ugg slippers for women come in styles resembling moccasins, flip-flops, sandals, slip-ons and clogs. All are comfortable and all have plentiful style. Some designs even have fourteen different colors from which to choose. A few of the best Ugg women's slippers available today include the:
Fluff Yeah Slide
Ansley
Dakota
Coquette
Fluff Yeah Slide
The Fluff Yeah Slide style comes in fourteen different colors. From black to white to everything bright in between, this slipper is comfortable and stylish, while also making a personalized statement. These slippers retail at $100 on the Ugg website but can be found new for as low as $75 on eBay in certain sizes.
Ansley
The Ansley is a fashionably moccasin style slipper also retailing for $100 directly through Ugg. There are eight available colors along with bowed and studded versions. Ugg markets this model as a slipper its customers can live in. 1,857 customers each giving a 5-star rating/review at the time of this writing on the Ugg website agree.
Dakota
The Dakota slipper has slightly more moccasin style than does the Ansley, making it even more compatible with outdoor wear. The $100 Dakota looks great with jeans, leather pajamas and shorts. This is an equally great slipper for outdoor deck parties and sitting by the fireplace indoors.
Coquette
Bringing out the wild side in customers, the Coquette slipper has two styles, which are Leopard and Snow Leopard. These clog-style slippers are priced at $130, easy to step into and equally easy to take out on the town. The soles are lightweight but cushioned for extra comfort and versatility.
Ugg Slippers for Men
Ugg makes fashionable, versatile and comfortable slippers for men as well. Most of their men's slippers make bold statements without being visually loud. That being said, for those who prefer a splash of color, Ugg offers several bright-striped and tie die styles. A few of the best Ugg men's slippers available today include:
Romeo
The $90 Romeo comes in Dark Sapphire, Chestnut and Black colors. This is a slip-on with a little more height to it than normal. The Romeo wears both like a shoe and a slipper and goes great with denim or loose, flowing pants. It has a comfortable cushioned sole and a twin gore for a smooth on-off experience.
Ascot
The Ascot men's slipper sells for $110 and comes in five non-leather colors. The leather versions sell for just $10 more and have three colors from which to choose. This slipper has a loafer feel to it and looks more like a slipper than a shoe, albeit a slipper with much confidence and class.
Olsen
This slipper has a moccasin style and retails for $110 on the Ugg website. The Olsen looks great with denim, pajamas, khakis and more. It is a versatile slipper capable of being worn outdoors for casual activities as much as indoors on game days or during family time.
Scuff
The Scuff is a sandal style men's slipper. This model has two colors in suede, two versions with logos and four non-suede colors. Scuff also has four corduroy and two leather color options. Ugg suggests wearing this model indoors and with bare feet to take advantage of its exceptional comfort. Prices range from $70 to $90 depending on fabric and style.
Best of Both Worlds
Ugg blurs the lines with its Tasman slipper. This model has styles for men, women and children. Retail prices range from $53.99 to $250 on the Ugg website. There are also dozens of colors from which to choose. The Tasman works great indoors and out, and makes a statement in any outfit.