As of 2020, there were over 87 million boat owners in the United States. Recreational boating is a great outdoors hobby, but if you are not careful, it can be expensive. Accidents on the water are not uncommon, and with how expensive boats are, even a small accident can cause pricey damages. In 2018, the Coast Guard reported over $46 million in boating damage. If you already own a boat or are planning on purchasing one, it is important to invest in a reliable insurance plan. There are many insurance agencies offering boating insurance, but five of the best options for boat owners in 2020 are listed below.
Allstate
Allstate is mostly known for car insurance, but they also provide excellent boat insurance. The biggest strength of Allstate's boating insurance is the price, costing significantly less than most other companies. The exact price varies depending on your type of boat. However, Allstate has flexible insurance policies, basing the price off of your financial information. There are additional discounts available, such as the easy pay plan. With this option, you save 5% on monthly payments by allowing Allstate to automatically deduct the payment from your banking account. You can also receive a discount by paying for the entire year at once. If you already have Allstate for car or home insurance, you can bundle your payments and receive an additional discount.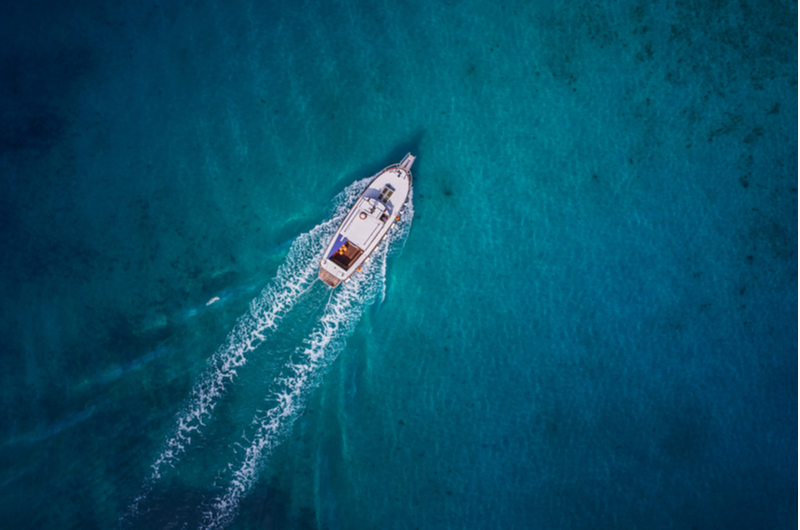 Progressive
Progressive is another affordable insurance plan, though it provides limited coverage compared to other insurance agencies. As of writing, Progressive only insures boats up to 50 feet long. While the base prices are not as low as Allstate, Progressive has some of the best insurance discounts available. Some of the factors Progressive consider for discounts are whether the boats are paid off, if you have multiple boats on the same plan, and whether you have completed any safety courses. You can also receive a discount if you make your payments on time, or have either a USAA or Cost Guard membership. You can even apply a safe driving discount to your boating insurance.
Progressive also provides more coverage than other insurance agencies. You are covered for full replacement cost for collisions. Any sort of wreckage removal or roadside assistance costs if you are transporting your boat when it is attached to your car are also covered. In addition to extensive coverage, Progressive has some of the best customer service out of all the boating insurance agencies.
Foremost
Foremost is one of the oldest boat insurance companies. It is part of a larger agency, the Farmers Insurance Group of Companies. In terms of coverage, Foremost offers unique plans for nearly every situation. For example, you can include fishing tournament fee reimbursement as part of your plan if you commonly use your boat in competitions. If you live in an area with bad weather, you can add hurricane insurance. There are even options for pet coverage and trip interruption. Foremost also has a special premium package if you own a classic boat which is over 25 years old.
Foremost does not have as many available discounts as other agencies, but there are still some ways to reduce your premium. Taking boating safety courses is one of the most effective way to get a discount from Foremost. If you owned previous boat insurance, you can also get a small discount. Being part of an approved affinity or alliance organization also comes with discounts.
United Marine Underwriters
Most insurance agencies do not specialize in boating insurance. United Marine Underwriters is the exception, only offering boat insurance. It is one of the newer insurance agencies, but it has become a popular choice due to their strong customer service. When you sign up for an insurance policy, you are assigned a primary service attendant, who handles all your customer service needs. This adds a personalized touch to each insurance plan. Because the company only deals in boating insurance, you are also guaranteed to speak with someone who understands exactly what you need.
United Marine Underwriters does not have as many discounts as other companies, but you can get discounts by completing safety courses approved by official agencies, such as the Coast Guard or National Association of State Boating Law Administrators.
Markel
Markel is a unique boat insurance agency, intended primarily for boaters who use their craft as part of their work. Because it is intended for professionals, most of the packages focus on equipment as much as the boat itself. The biggest advantage Markel has over other fishing agencies is the number of benefits included in the base package. Normally, you must pay for an advanced plan to cover boating equipment, and even then, fishing equipment may not technically be covered. Markel also has additional options for rental agencies. While the agency largely focuses on commercial fishing vehicles, there are smaller insurance plans for personal boats as well.
Markel only has a few discounts available. If you are over the age of 40 and have owned your boat for at least five years, you qualify for an experienced operator discount. You can earn additional discounts if you have an accident free record.