In current times, when uncertainty and economic crisis have taken over the world in a vice-like grip, finding jobs is very tough. While a 9 to 5 typical job sounds easy, it can be very monotonous and frustrating. Highly skilled handyman often opt for traditional jobs instead of utilizing this talent. One main reason for this is that while a handyman job provides you with freedom of choice, it takes awhile to build up a business.
What you may not realize is that handyman work comes in very handy in almost all routine tasks. From unpacking flat-pack furniture to assembling it, from electric wiring to plumbing, from bathroom remodeling to house construction and repair, from dissembling furniture to window installation, all require a handyman's skills. Here are a few questions you can ask yourself before making a decision:
What are some of the most profitable handyman jobs?
What are the most common handyman jobs in my area?
Are my skills enough to earn me a good income?
Why should I choose this over a 9 to 5 desk job?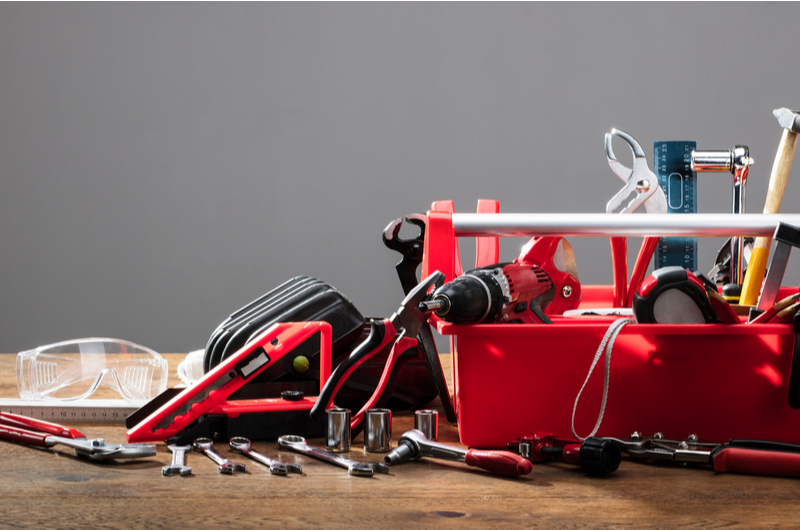 Top Handyman Jobs
How to Find Local Handyman Work
The handyman business is versatile. It combines several jobs and requires different skills. You can be a jack of all trades or an absolute master of all skills. Both will earn you good money in this field. As the needs of the masses increase, the number of jobs in this sector also rises. Following are some ways for you to find handyman jobs in your area:
All Rounder
A good handyman can do it all. Whether it is work, related to electricity, plumbing, leaky faucets, or basic lawn mowing, an all-rounder handyman knows it all. The various skills give way to more opportunities for you to earn. Additionally, the 'All-Rounder' approach allows you to retain customers, who always count on you to do the smallest and the biggest tasks. However, you also need to have specialized knowledge as electronics and homes are becoming more advanced. If you do not possess many skills, look at what work has the greatest demand in your area. Learn the skills relevant to this particular work and start earning.
Cost Control
Another way to find work locally is to keep your charges moderate. Refrain from charging your customers an arm and a leg each time you provide services. If you do the best work at the most reasonable cost, you will likely earn yourself loyal, permanent customers. Moreover, this can also carve a way for you to land more profitable jobs like house renovations and additions.
Online Work Profiles
Making work profiles/portfolios on your local handyman websites is an excellent way to find work quickly. Make sure you list with Home Advisors, Thumbtack, TaskRabbit and Angie's List. You can share pictures of your work and other relevant information. Furthermore, you can write about the skills you specialize in. Do not forget to stay active and regularly check these websites to take advantage of various opportunities and gain customers.
Government Jobs
Keep an eye on the handyman jobs offered by your local government. The jobs provided by the government often provide a reliable and steady income. Landing jobs at the federal level can be challenging. However, if you get one, it can bring in a high income. A good place to start looking is on your state's website.
Word of Mouth
There is no better way of advertising than word-of-mouth referrals. Make sure the work that you do is of good quality. This will not only develop good rapport among you and your customers but also satisfy them fully. Happy customers are more likely to refer you to their friends and family.
Networking and Collaborations
Make sure to check in with other handymen in the area. If they have a crew, let them know what your skills are and that you would love to be included. Likewise, you can refer clients to them if the project is not one you can take on. They will do the same for you.
Reliability
Maintain active communication with your existing and potential customers. Be reliable and trustworthy. If you think a project is over your head or out of your expertise, do not be embarrassed to admit it. Make sure the work that you do is of the stellar level. It is better to step back than to do unsatisfactory work. You are likely to make more customers if you offer well-done work at reasonable rates.