With more people staying home these days, finding entertainment has become a hot pursuit. For those who enjoy a great glass of wine and want to expand their knowledge about wine, a wine club is a great choice. Many of these clubs operate as a subscription service, where you either select, or are "surprised" with a collection of wine to try. Some also offer videos that walk you through a tasting session, and some offer a Zoom meeting where like-minded wine lovers can meet.
Maybe you are sold on the idea but do not have a clue where to start. A quick internet search gives you hundreds of recommendations, so anything that helps to narrow down the field is helpful. The following list offers some of the best wine clubs, their prices, and the benefits/features of each.
This company used to go by the name Club W, but updated its image and its name. They offer more than 70 different types of wine, sourced both domestically and internationally. Many wine clubs offer a flat rate per box, but WINC allows you to customize your box. Each bottle is priced individually, allowing you to fit your own budget and taste. The club has you choose four bottles and the shipping/handling costs always remain the same. WINC offers many resources to get you started, including a quiz that helps you determine which choices will be in your first box. Each wine is offered with loads of information on how it tastes, where it came from, and it comes to your door quickly. Members pay around $52 a month which includes the cost of shipping. First orders come with a $20 coupon. You are not locked into a contract and can cancel or skip a month anytime you like. If you dislike the taste of one of the bottles you receive you are credited the cost back to your account.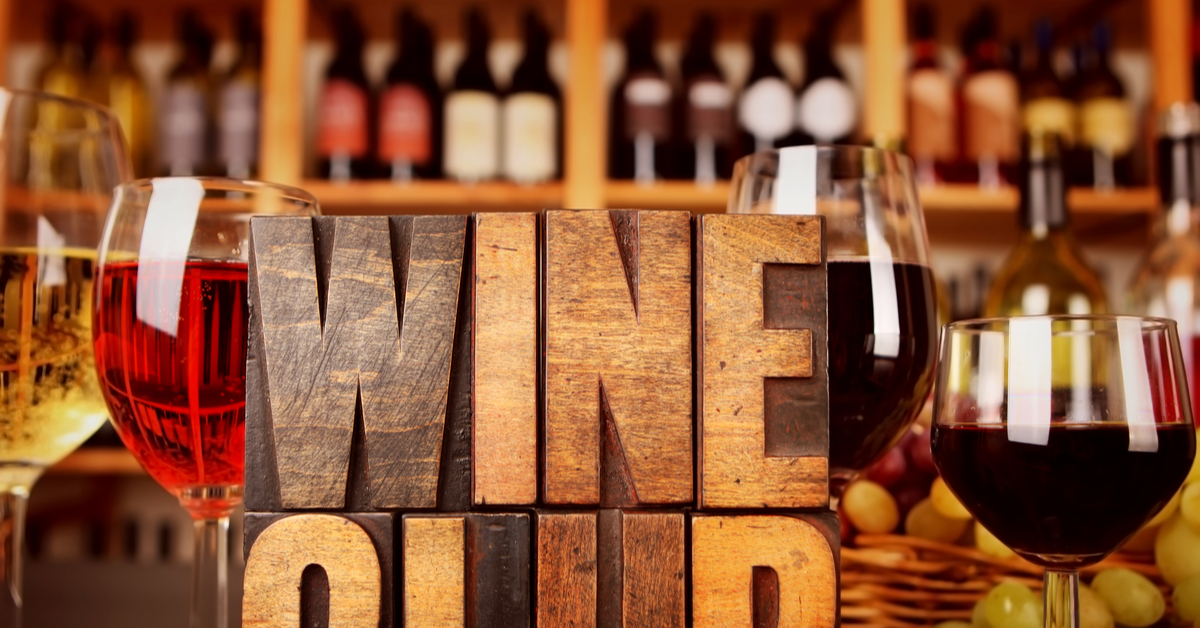 With First Leaf you receive a personalized and customized selection of wines each month. First Leaf works directly with the growers so you receive a savings on the overall cost of the subscription. Many of the vineyards are award winning, while others are new startups looking for a new audience. Those who subscribe to the service rave about the unprecedented customer service and quick delivery of the chosen wines.  A quick quiz helps reveal your preferred palate and your personalized recommendations are generated. As you begin to rate the wines you try the algorithm "learns" your preferred choices and taste profiles. Each successive box begins to send you wines you are sure to love. All wine bottles are priced at $13-15, with a box averaging around $90. In comparison to other clubs, this wine club box includes six bottles of wine. Satisfaction is guaranteed or the price of the bottle is refunded. Enjoy a First Leaf Instagram, YouTube and other social media community of wine lovers. This company is located in the heart of Napa Valley, California, known for its numerous vineyards.
While these wines are strictly Oregon-based, the concept behind this club is fun. Each subscription box is based around a theme. Each box comes with ideas for pairing the wines with foods you may not have considered. Additionally, you learn where the wine came from, the story of the producers, and a note from the founder explaining the month's theme. Some examples include: Old World Wines/New World Style, Mexican Food Wine, and Women Winemakers. Members pay $45-55 and receive two bottles. Shipping is not included. Several options are available from monthly or quarterly shipments. Cellar 503 offers many virtual wine tasting events, so you can follow along as if you are there.
Want to join a wine club but do not have a large budget for it? Tasting Room offers smaller bottles so you can experience new wines for a lower price. Like one of the samples you tasted? Order the regular sized bottles from their website. This allows you to sample a wine you have never heard of, enjoy pairing it with various foods, without investing in a whole bottle of wine you find disgusting. The first sampler box costs less than $10.
This club launched in 2020 and offers an exclusively curated collection of wine and champagne. Wine experiences are offered in addition to tasting notes and information about the vineyards who produced the wine. This company focuses solely on the small scale wine growers who are often overlooked but who produce some excellent wine. Part of the membership fee goes to help support these boutique vineyards to help them continue to flourish. Many of these are family-owned or are women owned businesses. Many exclusive virtual events are offered to members and each week a new wine is featured. They do not ship to all states, so make sure to verify they ship to your state before joining. Subscription boxes start at $50.
Other Noteworthy Clubs
The following clubs are gaining a following and allow flexibility with the subscription. Some are regionally based, while others gather wine from a vast number of sources.
California Wine Club: Regional based wine club, offers international wines as well. Some wines aged 8 years or more. Offers a coupon, and starts at $40 a month.
International Wine of the Month Club: In addition to the premium wines offered you receive artisan vinegars to try as well. Shipment includes a monthly newsletter, food pairing recommendations, tasting notes and recipes. Choose from four types of membership. Expect to pay $40 plus shipping each month.
Cellars Wine Club: There is no official membership for this club. Shop from a curated selection of categories. If you already know what you like, this offers you a way to receive similar wines with a reduced price compared to other clubs. Pricing starts at $29.
Wine Awesomeness:  As the name implies, this wine club is all about fun with food. If you consider yourself a foodie, then you will enjoy this club. Each month you receive a themed wine fueled box delivered to your door. Included are wine tasting notes and information about the wine. You receive three wines each month and it costs $49.
Vinebox: Another very economical way to enjoy wine without breaking the bank, this company offers you a taste of various wines by the glass. You receive up to nine different glasses of wine, allowing you to discover new favorites. Delivery boxes are creative, attractive and many members repurpose them for other uses.