Canada, the Great White North, is a fantastic destination with an impressive coast, guarded by picturesque lighthouses, striking natural landscapes and beautiful cities. Get ahead of the holiday rush and book your cruise now for 2022, as an early reservation guarantees the best price and prevents you from missing out on these fantastic voyages.
Have a look at the top ten cruises to discover Canada, its coast, lakes, and enthralling nature. Learn about its history and explore its cities and first nations heritage from the comfort of luxurious ships, all offering their own entertainment and restaurants for eager tourists.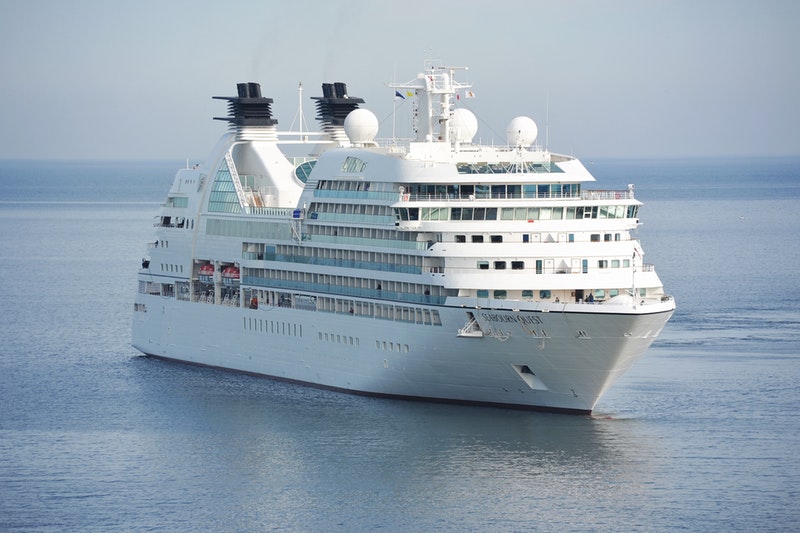 For Explorers
Adventure Life offers their In the Footsteps of Franklin trip. This cruise offers a once in a lifetime experience and comes equipped with two helicopters, zodiac boats and outdoor wildlife viewing spaces.
Sailing among the islands that form the Northwest Passage, you will have the chance to visit traditional Inuit communities, such as Pangnirtung. Here you can visit the Uqqurmiut Centre for Arts & Crafts to purchase a piece of Inuit art or watch craftspeople at work.
Enjoy birdwatching at Creswell Bay, which supports an abundant shorebird population.  Visit the graves of three members of the Franklin expedition from 1845-46. The intrepid explorers for whom the cruise is named, went looking for the Northwest passage and succumbed to the frozen North. For those who want to stay active, there are plenty of opportunities for kayaking and hiking. Enjoy a spa & fitness center on board, as well as a sauna to relax after a long hike.
Cost: from $14,495
Duration: 17 days
Departing from Milwaukee, this cruise invites you to explore Lake Michigan, Lake Superior and Lake Huron. Alighting at different islands, the chance to explore is too good to miss, whether you are visiting the local towns or hiking their dense forests. Do not miss the Georgian Bay littoral, a UNESCO World Network of Biosphere Reserve, which you can explore by kayak or zodiac. This cruise may start in the U.S. but it quickly sails into areas around Ontario, Canada, making it a great choice for Americans who do not wish to fly internationally to catch a cruise.
The impressive boreal forests and cliffs are home to a diverse ecosystem, but if you forget to bring your binoculars, fret not. Viking offers an Exploration Kit and Excursion Gear at no extra cost.
Cost: from $7994
Duration: 8 days
Crystal Endeavour is a one-of-a-kind ship, where the service is 5 stars even when sailing among icebergs. Discover western Greenland, its fjords and glaciers, as well as its towns. Taking the time to sail along the coast, this cruise offers a rare chance to get to know Greenland before heading to Canada's High Arctic. En route, you can expect to see humpback whales and walruses. Narwhals, beluga and right whales, and ring and harp seals can sometimes be sighted too.
Cost: from $20,999
Duration: 14 days
A Quick Break
If you are just looking for a quick getaway, Royal Caribbean has the perfect cruise for you: a round trip from New York, enjoying the best of their hospitality and on-board restaurants. Adventure of the Seas offers plenty of activities such as waterslides, rock climbing and shows. While you have fun, it will take you to Halifax for a tour of the harbour and the city, where you must find the time to sample local cuisine.
Cost: from $399
Duration: 4 days
Carnival is sure to charm you with their on-board activities for all tastes, from lip sync battles to a spa, craft classes to a casino. When you get hungry, there are also plenty of options: barbecue, Caribbean, pizza, Mongolian, or burgers.  In between all that fun at sea, you can have one day in Saint John, home to the highest tides in the world. You can kayak through its river and enjoy the scenery.
Cost: from $419
Duration: 4 days
Historical Fun
Stopping at ten different ports, this cruise is an unmissable opportunity to explore the Eastern coast of North America, during the most beautiful season: autumn.
Princess Cruises offer shore excursions, from walking tours to wineries, glass blowing workshops to hiking in natural preservation areas. Despite this exciting catalogue of activities, it will not be hard to lure you back on-board, as plenty of fun awaits. Cooking demonstrations, trivia competitions, musical productions, dance clubs, Youth Centers and Teen Lounge are some of your many options for on-board entertainment.
Cost: from $1906
Duration: 14 days
Norwegian Cruises really knows how to offer the right balance between on shore and on-board fun. Sailing through the Northeast, this cruise affords you the opportunity to discover Canada's oldest city, St. John, book an excursion to discover the iconic towns of Nova Scotia or lead you on a hike through Acadia National Park. If you want to slow down and relax, their on-board spa offers over 50 different treatments, and once you are thoroughly relaxed, you can enjoy the aqua park, attend a musical or dance the night away.
Cost: from $615
Duration: 7 days
Before departing from Québec, the oldest inland port in Canada, you can join a tour to discover the city and its history. Although the best way to explore it is by foot, there are tours by bike and bus if you want to cover the whole city or explore the countryside. On your way to New York, do not miss the visiting ports, like Sept-Iles, where you can visit Vieux-Poste, a replica of an early European settlement, and the Musée Shaputan which offers a fantastic exhibition on Innu nomadic culture.
Cost: from $1,359
Duration: 7 days
A Well-deserved Break
If you have never seen Niagara Falls, this cruise stars by taking you to this impressive natural feature. This cruise offers the chance to explore Canada by having on shore stays, so you have the time to discover Toronto, Ottawa, Montreal and Quebec, followed by a few days of cruising, where you can relax on board. The ship offers spa and fitness programs as well as entertainment like movie nights, poolside activities or art auctions.
Cost: from $4,209
Duration: 19 days
Cruising from Boston this cruise offers panoramic views of the coast, passing picturesque villages and impressive cliffs. Holland America has a varied offering of tours and activities, so do not even attempt to join them all – it is not possible.  Visit Peak Island and sample the typical lobster bake, or go to Charlottetown in Prince Edward Island if you are a fan of Anne of Green Gables.
Cost: from $1,809
Duration: 11 days