You've thought our your budget, flipped through one of those huge bridal magazines a dozen times, and you even created a whole Pinterest board dedicated to the quest: it's time to pick out your wedding dress. Picking out a wedding dress is a big task for a big day, but this doesn't mean it has to be a daunting one. The journey to your walk down the aisle shouldn't be filled with stress and last minute deadlines. It should be a memorable and enjoyable experiences. Keep the process fun and true to you by following the checklist below.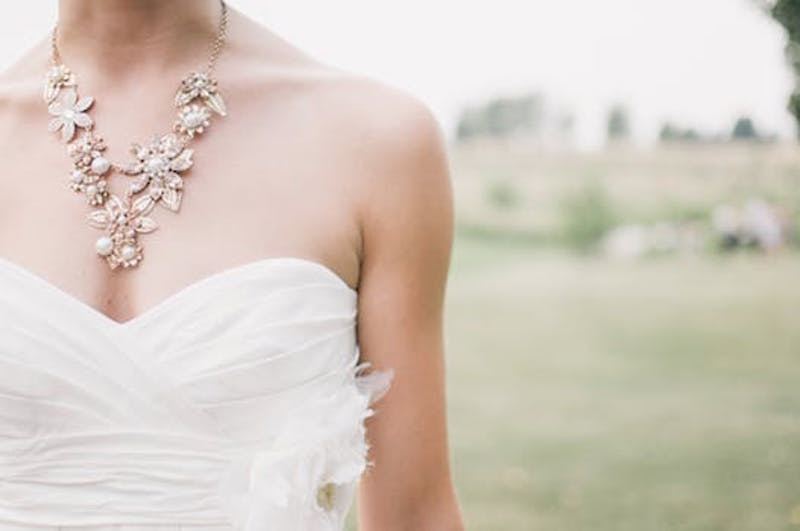 Pick the Right Person to Shop With
You'll want company as well as honest feedback. What you won't want, however, is to bring your entire entourage or feel pressured into buying something simply because it "reminds mom of her own wedding." Bring along just two or three of your most trusted pals for support and constructive feedback.
Better Safe Than Sorry
Start hunting at minimum, nine months ahead of time. Even if it seems like a long way away, this will guarantee ample time to find the dress of your dreams. This will also help you to avoid rush fees, as many dresses can take between 6-12 months before you can actually bring the gown home.
Learn the Lingo
Empire? Sheath? Bateau? It's like a completely different language! You need to be able to communicate with your wedding consultant on the look you want, but if you don't know the difference between a cap sleeve and a dolman, this may prove to be difficult.
Classic never gets old
Don't pick a dress simply on the basis that it's trendy! While this certainly doesn't mean you have to choose the long and puffed sleeves of the eighties, this does mean that you should keep in mind the following: will this dress look elegant thirty years from now, or tacky and fleeting?
Don't Get Hung Up On a Trail
While it can be tempting to choose a dress simply based on its Cinderella-esque skirt, it's important to not overlook the bodice. As it's closer to your face, this is the part of the dress that will get a lot of attention, and will also appear more in wedding photos.
The Early Bird Catches the Worm…or the Dress
Don't start your hunt late in the day. Go early for the most time to browse, as well as the most energetic staff. You may also want to consider scheduling for a weekday for greater availability.
Pain Isn't Always Beauty
Don't be afraid to move around in your dress once you've tried it on. Dance! Twirl! Raise your arms! Wedding dresses don't have to be uncomfortable, and on your big day, the last thing you need to worry about is how irritated your skin is getting by some scratchy fabric.
Always Be Prepared
While many bridal dress boutiques offer strapless bras and shoes, it's always a good idea to bring your own.
Keep an Open Mind
Just because the silhouette looks a little odd on the hanger, doesn't mean that it won't completely flatter you! Give it a try, you may be surprised.
Check the Return Policy
Many bridal boutiques do not have a return policy. Make sure it's the one you're in love with before you settle on a decision. You deserve to be in love on your special day, after all.