Renter's Insurance, also referred to as Tenant Insurance, is insurance meant to help protect you and your belongs while you rent a home. Renters insurance usually includes liability coverage, as well as protection for your goods. Many policies will also cover additional living expenses. This is useful if your rented space becomes unavailable or uninhabitable. Renter's insurance is meant to help you minimize the damage from any unexpected occurrence that may affect your rental property.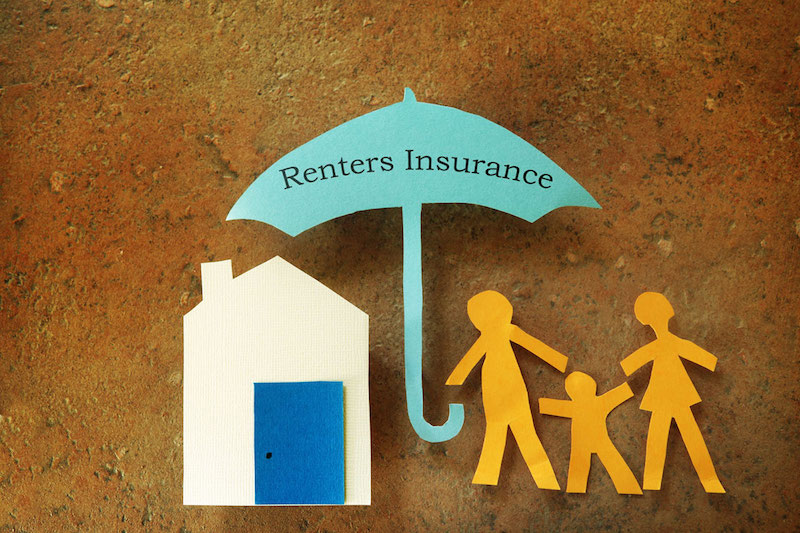 A key component of any rental insurance property is the Personal Property Coverage. Personal Property coverage is to help you replace any goods or belongings that may be destroyed or lost in a fire or a flood, or any of your belongings that may be stolen in the event of a break in. Most policies have a maximum payout, usually called a coverage limit. There are also a few options that may come with your policy include setting coverage limits, or choosing between a cash value protection policy or a replacement cost policy. Cash value protection ensures your goods at their current market value, and replacement cost policies cover the costs of replacing your belongings. Be sure to review your policy carefully, as you may find that certain belongings are not fully covered.
Renters Insurance Quotes
Liability coverage is another key component that is usually included in a renter's insurance policy. Liability coverage protects you from any damage or accident that you may be found legally responsible. This could include injuries to people or pets or damages to other's property. Liability coverage is important to cover those accidents that are not planned for and could break one's finances if not covered. As with any insurance policy, there are limits to the coverage. Plans will vary, so you need to read through the contract in its entirety.
Understanding Your Deductible
Like any insurance plan, you will have a deductible that is tied to your premium. Deductibles and Premiums are inversely linked- The higher your premium, the lower your deductible. The lower your premium, the higher your deductible. While the value of your premium and your deductibles are set at the creation of your insurance policy, many insurance companies will let you adjust or re-negotiate these values according to your needs.
It is important to note that Renter's insurance does not cover the building or home that you are living in. Renter's insurance covers your belongings and your liability. The building itself is usually covered by the landlord or building owner. Your renter's insurance policy only covers your possessions. Renter's Insurance covers your possessions from a variety of different occurrences. Fire, flood, and theft are fairly typical, but some policies may also cover smoke damage, explosions, vandalism, lighting, other water damage (burst pipes or improper drainage), and wind or storm damage. Renter's insurance can protect you, your family, and your belongings from many unexpected occurrences, and it will provide you with peace of mind and a relief from stress. Renter's insurance is a must have for everyone who rents a house or apartment.