The end of the year is fast approaching, which can only mean one thing. Holiday season is just around the corner! With Halloween almost here, Thanksgiving shortly after, and the Winter holiday season on the horizon, it's time to get your kitchen fired up and ready to crank out plenty of family meals! While everyone is aware of the traditional foods, there are plenty of recipes that will give you great ideas for food during the holidays and every day in between.
As we head towards winter some of the most popular recipes requests are soup, stew, and chili recipes. Soups, stews, and chilis are all great meals for a cold winter day, and they can really help clear out the sinuses. While a can of store bought chicken noodle might be fine for a quick meal, it doesn't have the same effect of a homemade bowl of soup. One of the most popular soup recipes during the winter months is split pea soup.
While traditional split pea can be rather simple, it does have the benefit of using ingredients you will probably already have on hand, such as holiday ham, carrots, onions, and potatoes. Chili recipes are a bit more varied, but our favorite is sweet and spicy chili. Something that is sure to warm you up on a cold winter night without making your mouth burn from spice. And if you are looking for a nice stew recipe, consider a slow cooked beef stew. Not only will the beef taste amazing after some time in a slow cooker, you'll have food for the entire family with most recipes.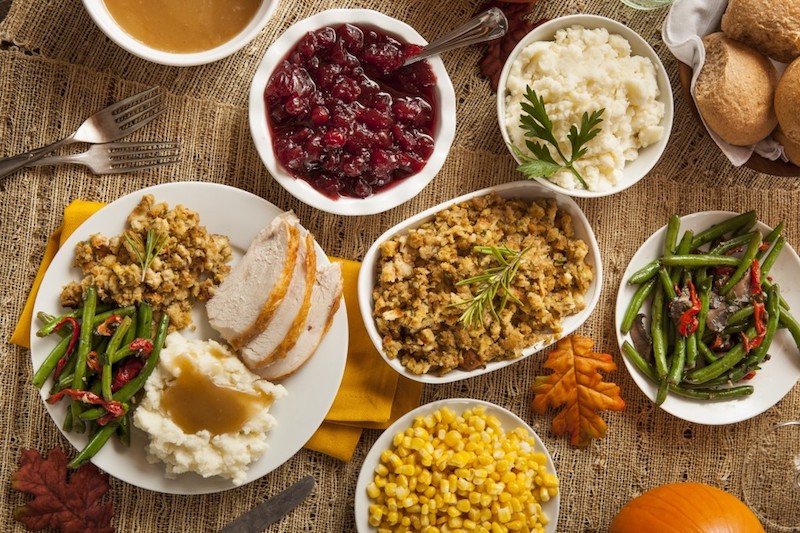 If you are looking for an entrée to feed the family that is not served in a bowl, you may want to consider a recipe for a hearty meatloaf, or a classic of the holiday season, a casserole. Meat loaf, done well, can be an incredible focal point of any meal. We recommend using health lean beef in any meatloaf recipe. Casseroles come in a variety of shapes and sizes and is typically a entree in its own right, but our favorite can also be used as a side dish. A Macaroni and cheese casserole is a great way to spice up boring old mac and cheese.
Easy Meatloaf Recipe:
Prep Time: 10 minutes
Cook Time: 55 minutes
Total Time: 1 hour, 5 minutes
INGREDIENTS
1 pound ground beef
½ cup dry breadcrumbs
1 large egg, beaten
⅓ cup finely chopped yellow onion
1 teaspoon kosher salt
½ teaspoon ground black pepper
1 tablespoon Worcestershire sauce
¼ cup chicken stock or broth
2 tablespoons ketchup
Topping:
⅓ cup ketchup
2 tablespoons brown sugar
2 teaspoons mustard
INSTRUCTIONS
Preheat the oven to 350 degrees F. Spray a 9×5″ loaf pan with cooking spray.
In a large bowl, combine ground beef, dry breadcrumbs, beaten egg, finely chopped onions, salt, pepper, Worcestershire sauce, chicken stock, and 2 tablespoons ketchup. Gently mix together until well combined but do not over mix.
Transfer meat to loaf pan press down evenly in the pan.
In a separate small bowl, mix together the ⅓ cup ketchup, brown sugar, and mustard. Spread evenly over top of the meatloaf.
Bake 55 minutes, let rest 10 minutes, remove and serve.
(Can add chopped bell peppers or celery. Also feel free to add your favorite seasonings like ¼-1/2 teaspoon of thyme, parsley, garlic powder, or seasoning salt.)
For those of you looking for holiday specific recipes, consider these holiday classics. Halloween recipes are plenty, but the best, in our opinion, is a classic: Caramel Apples. In fact we recommend taking it a step further and making the trifecta: Caramel, Chocolate, and Candied apples. There are a wide variety of toppings to use for these delicious holiday treats. For thanksgiving we recommend a twist of a Thanksgiving classic of mashed potatoes: Duchess Baked Potatoes. These potatoes will really impress the whole family.
Of course we cannot forget pie, not in the middle of peak pie season. Pumpkin pies, apple pies, peach pies, lemon merengue, cherry, even chocolate pies, they are all out there waiting to be made and consumed. We recommend a few twists on that holiday classic, Pumpkin pie. A nice walnut infused pumpkin pie or a chocolate pumpkin mix might be just what you are looking for. Of course, if pumpkin isn't your favorite type of pie, there are other pie recipes for you.