Starting a career as a nurse requires important planning. Read on to discover the different certifications and degrees available for nurses.
Like never before, the opportunity to start a lucrative nursing career is very good. The high demand for nursing practitioners across the U.S. means that for many years to come, the industry will continue to expand. With so many types of nursing degrees available, you can choose the one that is perfect for you. Read on to discover the different types of nursing degrees and all the benefits of getting each of them.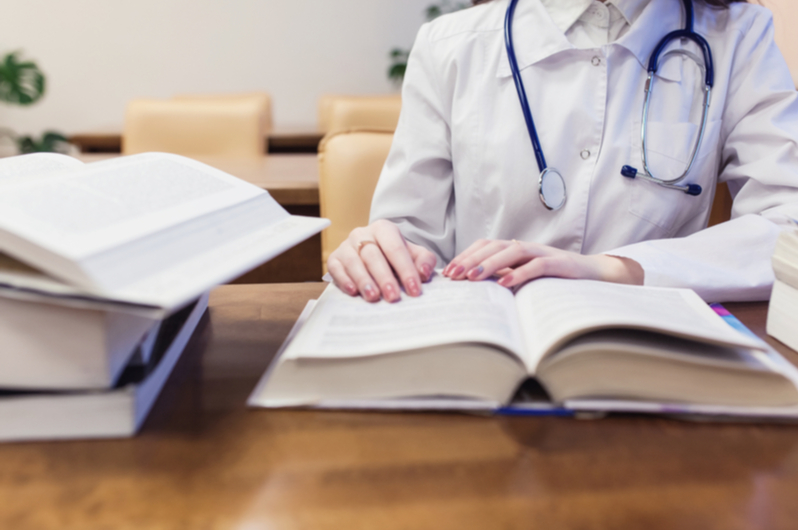 Top Nursing Degrees in the US
There are many ways in which you can obtain a nursing degree. Some begin at a very low level and require no more than six weeks of training, while others require you to commit to at least four years of training. The amount of success you achieve will directly depend on choosing the curriculum that matches your personal and professional goals:
CNA Certificate or Diploma
A certified nursing assistant (CNA) credential is offered at state universities and technical schools as a non-degree diploma. You can complete it either in a classroom or online, but you must complete all clinical hours at an official location. With a CNA, you can learn how to deliver critical support to patients in healthcare facilities. Such support includes:
Transferring patients to and from bed.
Bathing patients.
Taking vital signals.
Monitoring patient data.
Communicating with the patient's family.
The program also covers emergency procedures, expertise in personal treatment, and infection management. You may also receive voluntary certificates in specialist fields, such as psychology or geriatrics, to expand your work opportunities.
CNA prerequisites differ by program, but a high school diploma or GED is often required. The best way to apply for an entry-level nursing job is to get a CNA diploma. It is possible to complete most CNA courses in about four to twelve weeks. According to the Bureau of Labor Statistics, CNAs receive an average annual salary of $30,000 in the U.S.
LPN Certificate or Diploma
A credential for a licensed practical nurse (LPN) is a non-degree certification issued in trade schools, community colleges, and often in hospitals themselves. The LPN program trains you to work and conduct the following main duties under the supervision of RNs:
Take vital signs.
Patient Conditions Survey.
Change dressings for wounds and attach catheters.
Assist with examinations and procedures.
Manage medications and injections.
An LPN credential is for students who do not have the time and money to obtain a college degree, but also wish to pursue a nursing profession. The LPN credential reflects a more comprehensive understanding of the human body in comparison to a CNA diploma. LPNs qualify to manage CNAs in several states. You can complete most LPN certificates in around 12 months, although the timeline can vary. You may also find curriculums that last between seven and 24 months, based on the requirements. LPNs earn an annual wage of $48,000.
Associate Degree in Nursing
The minimum degree required for becoming a registered nurse (RN) is an Associate Degree in Nursing (ADN). As an RN, you would have the necessary qualifications to apply for most nursing positions that include delivering essential healthcare and supporting doctors. You can study ADN in most community colleges and certain four-year schools. In mixed programs, some colleges also have online nursing degrees that include a mixture of online education with on-site clinical training. The skills and expertise provided to you by ADN programs includes:
Assist doctors during tests, treatments, and other surgical procedures.
Evaluate recovery options for patients.
Dress wounds and incisions.
Oversight on LPNs and CNAs.
If you want to become an RN without going through a four-year degree, an ADN from an approved nursing school is a reasonable option. Although it is important to remember that whilst this is the minimum licensing education, companies are gradually making the Bachelor of Science in Nursing (BSN) degree a prerequisite for a new hire.
ADN degrees normally take about two years to complete. The BLS estimates that the annual average wage for RNs is $77,000, almost twice as much as a LPN. However, those nurses working within the government, research laboratories, or pharmaceutical firms in high-level positions could earn substantially more.
Bachelor of Science in Nursing (BSN)
A BSN is a four-year degree intended for RNs who choose to pursue high-level positions and apply for higher-paying jobs. You will receive formation in different fields such as anatomy, genetics, and chemistry, as well as practical formation related to medical care, designing recovery plans, and helping with surgery. Some colleges also provide services that allow you to receive a BSN in a specific nursing specialty, such as intensive care, infectious disease, pediatrics, geriatric, and psychiatry.
If you are willing to serve as an RN, and you have the time and financial support to commit to four years, a BSN might be perfect for you. If your ultimate aim is to obtain a master's degree and work as an advanced nurse practitioner, a BSN is an excellent starting point as well. Students with an LPN or RN credential in another medical area can qualify for alternate BSN programs that can be completed in one to two years. Earnings vary on the basis of a variety of different factors. Although the average salary for all RNs is $77,000, with a BSN you can earn as much as $111,000 a year.
Master of Science in Nursing
A Master of Science in Nursing (MSN) is a graduate study program for nurses who choose to work as an advanced practice registered nurse (APRN). The course is an MSN program that is far more personalized than a degree in general nursing. When taking specialized courses in subjects such as leadership, administration, health policy, and science, you delve deep into a focused field of study. Requirements vary by curriculum, but MSNs are normally reserved for approved RNs who have already finished education at the bachelor's level.
Usually, students beginning MSN programs with a BSN take around two years to complete their degree. Plan on putting in three years if you are doing an MSN without BSN qualifications or with a bachelor's in another field. The wages of APRNs varies, but it ranges from $75,000 for a clinical nurse specialist to up to $180,000 for a certified nurse anesthetist.