It's the night before your Disney vacation, and the suitcases are packed, the kids are sleeping, and you can't wait for the adventure and fun the days will bring. You've done some planning, made reservations and even haggled your boss for more vacation days to make this the best trip ever. Just the thought of those spinning teacups and great beignets at Port Orleans is enough to send you over the moon. But, in all your packing and daydreaming, you've forgotten to make an itinerary for the special day. No fear! We've got you covered to make this the best vacation ever.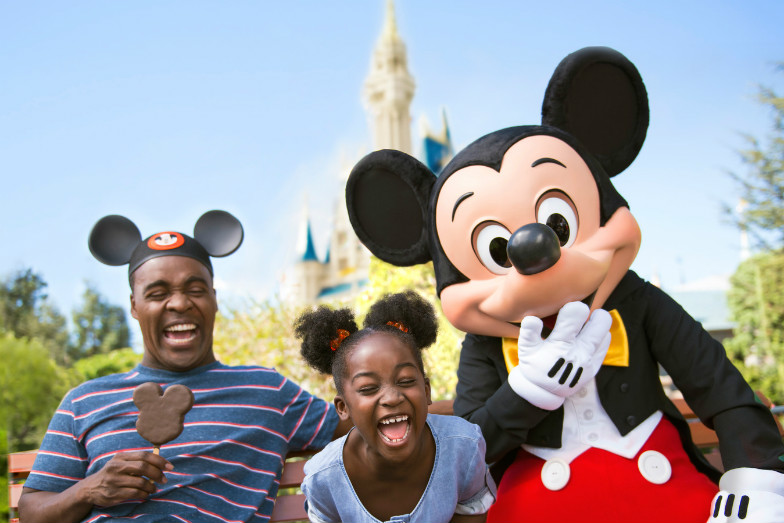 Before the Trip
Before you live out your fantasy in the parks, there are a few housekeeping things you must do in order to maximize your playing time and minimize wasted time. First of all, check to see how far your hotel actually is from the park you're going to. If staying at a resort, you have the prime advantage of having easy-access transportation to the parks via shuttle or monorail (it's a good idea to discover which your hotel offers). Staying at a Disney resort also gives you the added benefit of using magic bands, which are electronic wrist bands you use to conveniently check into the parks and to buy Disney merchandise and food items, among other things.
Next, check the opening and closing time of the theme park you're heading to. Most parks open at 9 AM and close at 9 PM, but a few like Hollywood studios close earlier, at 8 PM. Knowing this ahead of time gives your planning an advantage so you prioritize the shows and rides you most want to see.
During the Trip
Think those fast passes are cool but not really worth lining up for? Think again! Getting a fast pass first thing after checking into a park gives you the advantage of having possibilities throughout your day. Say you want to check out Soarin' first because it's your favorite, but discover there's a 45-minute wait. With a fast pass, you get to bypass those long lines with the idea you'll ride at a later time in the day which means more time riding, and less time waiting.
The same goes for reservations at favorite restaurants such as the Sci-Fi Dine-In in Hollywood Studios. If you haven't made a reservation yet, call the restaurant ahead of time (say while waiting in line), and have them book you a table.
Lastly, be sure to familiarize yourself with the map guides. Not only do they help you get situated on what rides you'll take and where, but they list showtimes for streetside shows throughout the park such as the Festival of Fantasy Parade in Magic Kingdom. This way you won't miss out on some of the best entertainment the parks have to offer (along with the Mouse himself).
With this planning, your trip is bound to be a dream come true.