Think your teeth are healthy and there is no need for dental insurance? You might want to rethink that. According to the CDC 27 percent of adults between 20-64 years of age have tooth decay. If left untreated it leads to significantly worse conditions. As of 2016 most adults did have dental benefits, but at least a third of Americans did not.
Many reasons are given for opting out of dental insurance, but in this day and age, is it really a good idea? If you do not currently have dental insurance consider how good it is for you, and how the small investment pays off handsomely down the road. Here are the top reasons you need dental insurance as soon as you can get it.
First Impressions Matter
Like it or not, your smile says a lot about who you are and what is important to you. Dental insurance helps to ensure your smile remains healthy, bright, and welcoming. Poor dental hygiene is telling, not only in discolored or missing teeth, but in your breath. The last thing you want is to have bad breath when meeting a potential employer, friend, or partner for the first time. Taking the time to provide consistent care for your teeth helps you put your best smile forward for that first impression.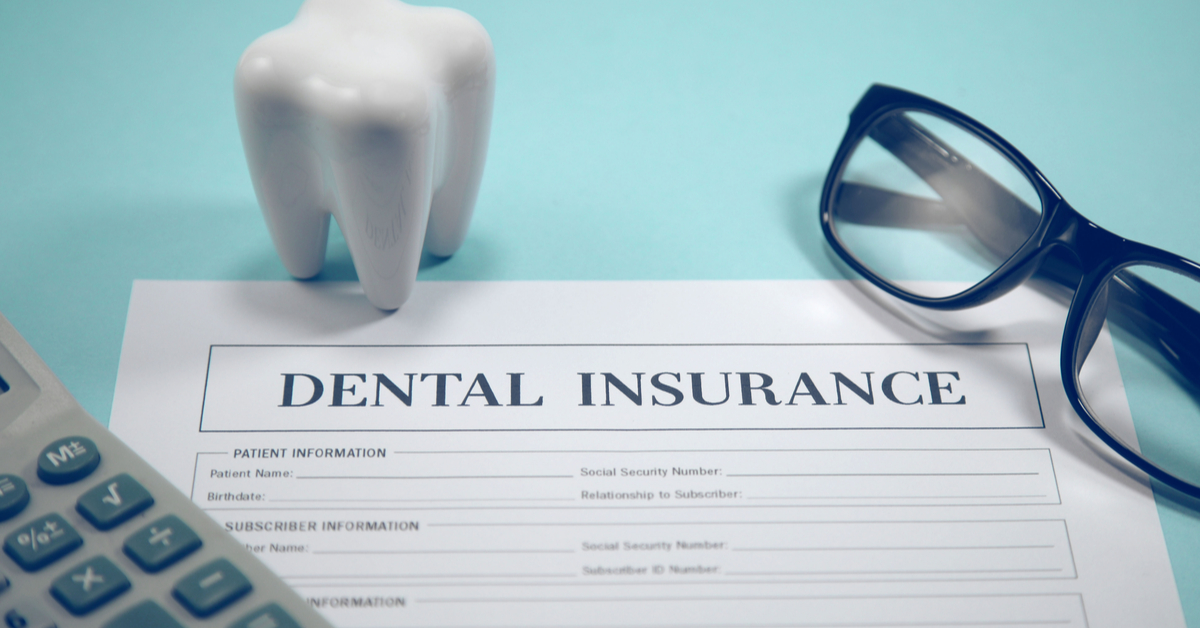 Hidden Dental Issues You Are Not Aware Of
You floss, brush and use fluoride rinse regularly so no need for the dentist, right? Unfortunately, a number of dental problems are only preventable with the continued observation and skill of a dentist. Your dentist sees your teeth in a way you cannot. X-rays also allow the dentist to spot problems invisible to the naked eye. One of those issues, for example, are receding gums. You might not notice it, but your dentist has instruments to measure this and to prevent early periodontal disease before it starts.
Mind, Body, Tooth Connection
Your teeth act as a window into your body's overall health. Often it is the case that fractured teeth or gum disease point to possible heart problems. Believe it or not, your dentist can detect such diseases as Alzheimer's, diabetes and osteoporosis just by looking in your mouth. The ability to catch something early is critical to reversing, preventing, or heading off far worse symptoms or future conditions.
Knowing You are Covered, Just in Case
You read about catastrophic medical bills piling up for others who are blindsided by a medical emergency. Some dental issues can have the same effect. Costs relating to emergency dental treatment are most often covered by a dental plan. What if you wake up at 2am with jaw pain or unexplained swelling around a tooth? Dental insurance plans cover you and when you must make a run to the dentist in the middle of the night you have the peace of mind knowing you will not have the added pain of paying for treatment out of pocket. The American Dental Association says the average cost for a root canal on a back molar can run over a thousand dollars. A simple crown costs about the same. Hundreds of dollars are to be expected if you wish to pay out of pocket to have a simple filling done. The peace of mind that comes from having insurance in place means you do not have to make the choice between going to the dentist for treatment and staying home to try and tough it out.
Thinking of waiting until you need it, and then signing up for dental insurance? That is not a great strategy. Here's why. When you enroll in a plan, there is a probationary period. This means that major work is not covered. Most will not pay anything for the first three months even if the work is minor (such as having a filling done). Routine checkups and cleanings are primarily covered during this waiting period. Of course, each policy differs so make sure to read the fine print and find out when the probationary period is over, and what is covered in the meantime. Waiting until you need dental insurance is waiting too late.
Dental Insurance Saves You Money
The U.S. Bureau of Labor Statistics reported that employees lost 164 million hours due to dental issues last year alone. This is about average. Productivity suffers when employees are not able to work, which is why most employers offer dental insurance along with medical. Dental insurance also saves you money in that preventative care costs less than catastrophic care. Putting off a trip to the dentist almost always costs you more. It costs your children too. According to the Academy of General Dentistry, one in five children, under 18 years of age, do not have dental coverage. 51 million school hours are lost by students suffering from dental problems. Students who suffer from dental pain often have trouble concentrating on their schoolwork and sets up your child for further complications academically. Dental coverage is not simply something you should view as an add on, but rather part of your overall healthcare plan for your family.