Are you tired of having to worry about cooking dinner after a long day of work? You should pull out your crock pot and let it do the work for you. Dust off that slow cooker and get started with a delicious recipe today. Most people neglect their crock pot but it is the ultimate time saver when it comes to serving a delicious and healthy meal without having to stand over a stove for hours.
Crock pots are so good for so much more than that recipe you're making for your work holiday party. It is quite possibly one of the most useful and underused kitchen appliances.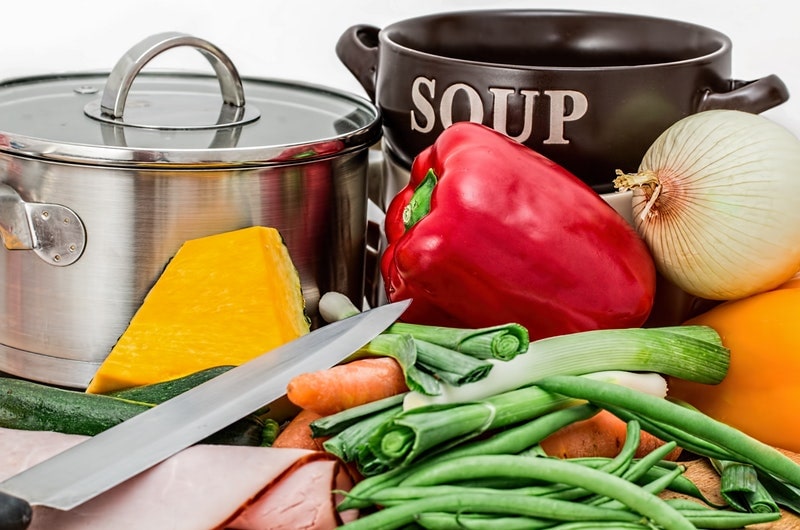 Cooking Meat in a Crock Pot
One of the most delicious ways to cook meat is in a slow cooker. It is also a healthier way. While most believe grilling or flame broiling meat is healthy, you also expose yourself to harmful compounds when you cook meat over high, direct heat. The protein and fat in the meat interact with the heat to form several harmful compounds.
Cooking your meat in a crock pot is not only healthier but also more affordable when you go on your weekly grocery trips. Due to the fact that the meat is slow cooked all day in the crock pot, you can buy the more affordable cuts of meat that require a long cooking time.
Best Meats to Cook in Crock Pot
The best types of meat to cook in the crock pot include pulled pork, rump roast, and beef brisket. These are all relatively affordable cuts of meat but need to be cooked in the crock pot on low for 7-8 hours for the best taste and texture.
Vegetables That Are Tasty Cooked in the Crock Pot
The crock pot is also great for cooking vegetables too. Some vegetables can come out soggy if cooked too long in the crock pot. The best vegetables to cook in the crock pot are beets, potatoes, eggplant, onions, artichokes, spaghetti squash, and so many more.
Best Crock Pot Brands
There are numerous brands that offer a quality crock pot appliance. Some of the best rated brands of Crock pots include Hamilton Beach, Cuisinart, Crock Pot brand, and All-Clad. Get started with a delicious crock pot recipe today!
Healthy Meal Crock Pot Recipes
Eating healthy doesn't have to require more time in the kitchen. You can cook delicious and healthy meals in your crock pot while you're at work. Set all the ingredients in the crock pot before you head to work and forget about it the rest of the day. When you come home, you'll have a healthy and tasty meal ready to go without a lot of effort and time from you. It's a win win. Find tasty and healthy crock pot recipes here.
Chicken Crock Pot Recipes
Cooking chicken makes some nervous as you have to make sure you cook it to the correct temperature to avoid any illness. Due to this, most people avoid cooking chicken as they believe it will take more time. Luckily, you can cook chicken in a crock pot. While most chicken recipes can turn out dried out due to overcooking but with a crock pot, you can enjoy juicy chicken cooked to the minimum required temperature. Some tasty crock pot chicken recipes include chicken casserole, cheesy chicken and rice, chicken noodle soup and so much more. Find out more about tasty chicken crock pot recipes here.