Are you growing your email database but you're not sure what to do with it or how to communicate with your customers? Perhaps you're not even sure what email marketing is. Don't worry this is not rocket science, here are 9 steps you can use to get started on the path of effective email marketing.
What is Email Marketing?
Email marketing is a promotion strategy that uses the speed on the web to communicate and cultivate your potential clients. Through email marketing, you can tell your contacts about updates, events, new products and/or new information about your business. You can also educate them about topics related to your business that might make your contact more susceptible to your product and be more likely to buy. In fact, it is estimated that for every $1 spent on email marketing, it generates $38 in ROI and that the ROI or return of value is even higher if your list is segmented.
In short, if you don't have email marketing set up for your business, your losing money on hundreds of potential customers, so let's get started.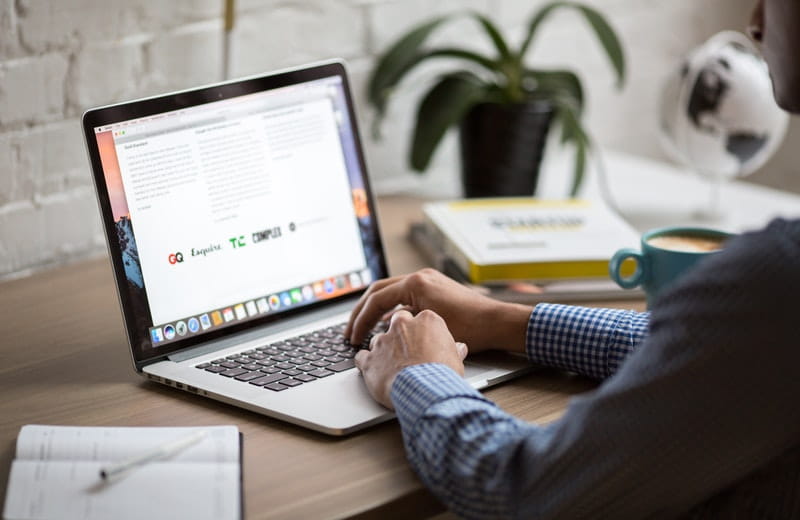 1. Select Your Email Campaign Provider
The most important thing about the campaign provider is that you find something that fits you and your business needs. Do your homework and estimate how many times per month you want to communicate with your audience, Or if you need automation. There are a lot of integrative software and plugins that you can use for one-off campaigns, however, if you'd like to dive in deep of segmentation and automation we recommend you use a software that is more robust. Such as:
2. Get People to Opt-in
First, don't forget that people need to give you permission to send them emails. This can take the form of a checkbox on your form or a small disclaimer before the submit button. Once the disclaimer is set and you are ready to capture more leads, here are a few creative ways you can get people to sign up.
" Place an email subscription on relevant pages and/or pages that are full of value for your customers.
" Add an opt-in link to order confirmations or any customer surveys.
" Add an Opt-in link to your email signature.
3. Keep Your Contacts Organized
Once you have incoming emails, you will want to keep your contacts organized, so that you can segment your groups later and tap into a higher conversion rate. In addition, segmented lists allow you to further target your campaigns. Some ideas for segmentation are by Location, Industry and Lead Source.
4. Determine the Purpose of Your Campaign
Before you can email any campaigns, you must first decide what it is that you want to communicate. Are you selling something? Do you want them to know about an event? Do you want to drive traffic to a new page or article? This is all part of building a solid message for your email newsletter so that once you make contact, your clients know exactly what you are talking about.
5. Don't Overdo the Design
This is probably the easiest part of the process since most of the email providers have ready-made templates you can use. However, keep it simple. There's nothing worse than opening an email and being bombarded with information and not knowing where to look. Here are some tips that can help you keep your design under control.
Use more text than images, approximately 80% text and 20% images.
Focus on one call to action at a time and present it as both text and images.
Use graphic elements to call attention to your most important elements.
6. Invest in Great Copy
While the design is fun and creates the first impression of your brand, the copy is key to your message. This is why investing in good copy and taking the time to find catchy ways to communicate is very important for conversions. Regardless if you are doing the copy yourself or hiring someone, make sure they follow copywriting formulas for greater effect. Here is a link to written.com for tips on copywriting.
7. Focus On The Subject Line
Just like a great copy, subject lines are one of the most important aspects of your campaigns. This is because this is where you hook your customer attention, and you ask him or her to pay attention to you, instead of the 20,000 things happening around him or her. Here are some tips for higher quality subject lines.
Avoid using spammy words such as "guarantee" "free" "call now" or "order now"
Keep it under 50 characters
Make sure you include your company's name
Make it intriguing and/or memorable
8. Set Up Tracking
Once you have all of the previous steps set up, you will only know if your campaign is working if you keep up with the tracking. Most of this software providers have their own tracking systems, all you need to do is keep track. Keep an eye out for Open rate, Click through rate, and conversion rates.
9. Test and Refine
This step is all about you figuring out what makes your audience click. If you're getting high open rates but low click-through rates, then test your content or call to action items. If your open rate is low, test your subject lines. This is something that could be refined until you get the most clicks out of each email campaign.