There are numerous types of services available for the transportation of patients to hospitals or between hospitals. These services are available 24/7, every day of the year. The type of transportation each patient requires is determined by the severity of the injury or medical condition, any pre-existing medical conditions and the distance of the nearest hospital.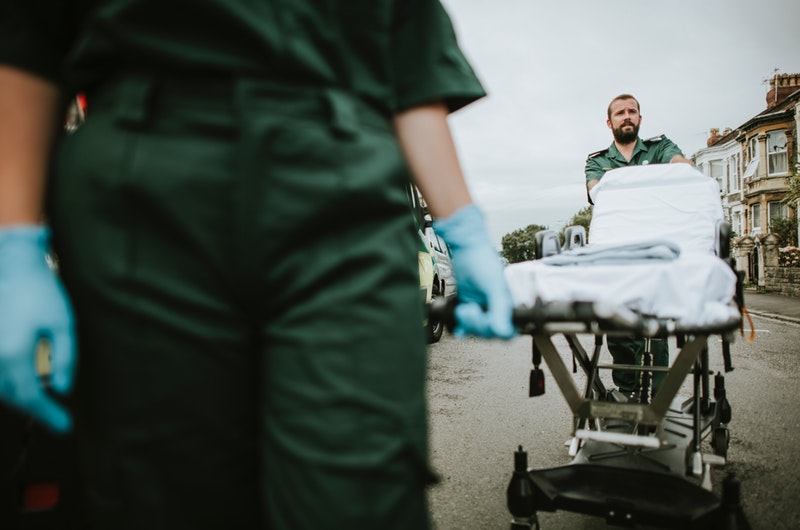 The Benefits of Emergency Medical Transportation 
Emergency medical transportation saves lives. These services bring patients to hospitals efficiently and fast. The transport is staffed with emergency medical personal and skilled drivers. The paramedics help ensure the patient reaches their destination safely by providing any necessary medical services. 
The Benefits of Non-Emergency Medical Transport 
In the case of non-emergency transportation, numerous individuals are able to visit their doctors when necessary. This helps them maintain better overall health and provides medical assistance for any issues or concerns. 
The Most Common Types of Medical Transport Include: 
• Emergency medical transportation 
• Non-emergency medical transport 
• Ambulance sedan services 
• Ambulance services 
• Medical Airlift 
• Wheelchair services 
• Stretchers 
Non-Emergency Medical Transport 
This is a private service offering transportation for individuals with an injury or a medical condition not considered to be an immediate threat. This type of transport is often scheduled by physicians for patients with medical conditions preventing them from traveling. In many cases, an attorney will use this service to bring a client to a court appearance, an interview or a deposition. The laws of each state vary. In most instances, the qualifications for this service include:
• Not being in possession of a valid driver's license 
• Not being in possession or having access to a working vehicle 
• The inability to wait for services without a caretaker 
• Having a developmental, mental, cognitive or physical limitation or condition 
Ambulance Sedan Services 
The most common type of non-emergency transportation are ambulatory services. These services are scheduled by the patient or their family. The individual must not require any equipment for traveling, be able to walk with basic assistance or on their own. 
Ambulance Service 
An ambulance is a vehicle fully equipped with the staff and supplies necessary to transport the individual to the hospital. This is an emergency vehicle. The sick or injured patient is attended to by paramedics during the trip. 
Medical Airlift 
A medical airlift provides critical care for patients being transported to an intensive care unit. This transport provides FAA approved stretchers, patient specific medications and drugs and special medical equipment. The medical team is selected based on the needs of each individual patient. 
The Stretcher 
A stretcher is used in conjunction with the medical transport for patients unable to sit upright or with severe back conditions. A stretcher does not signify emergency transportation is required unless the hospital has been notified otherwise. 
Wheelchair Transport Services 
This is a private service scheduled for individuals unable to walk by themselves or confined to a wheelchair. This service also signifies emergency transportation is not required unless otherwise stated. The drivers operating the wheelchair lifts and vans have received special training.