An emergency medical technician (EMT) is the first responder in the event of a medical emergency. They are dispatched by emergency operators or (9-1-1). Some of the most common emergencies they respond to are car accidents, childbirth, violent trauma, and heart attacks. After arriving at the scene of an emergency, EMTs may work with firefighters and police to stabilize the patient and bring them to the hospital.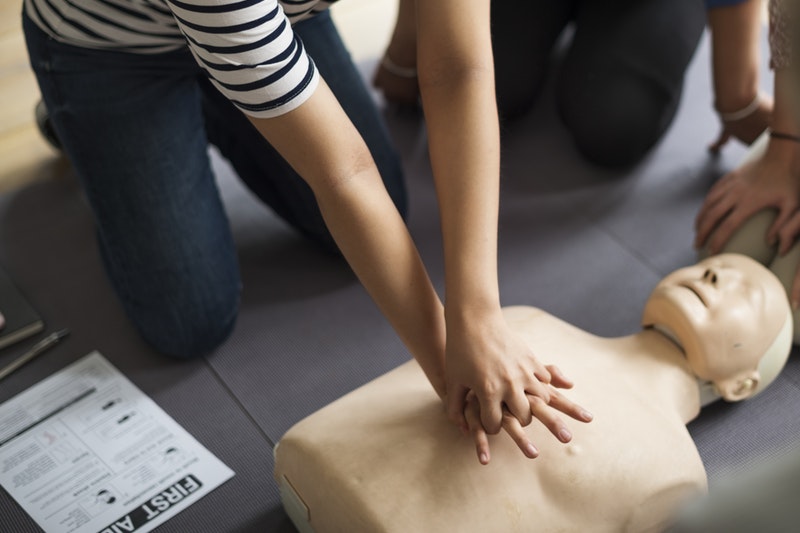 Benefits of Becoming an EMT
It can be extremely rewarding to become EMT certified. To receive EMT certification, it is necessary to complete a basic training program. Qualified candidates will need to be at least 18 years old and should also be able to read, write, and communicate in English. EMT programs are located all over the country. They can be found at many local technical schools and community colleges. A few things that should guide a search are accreditation, schedule, credentials of the instructors, and equipment used by the program. In order to become certified, the curriculum must be taken at an accredited EMT school.
Look for an approval from the Commission on Accreditation of Allied Health Education Programs. During the search for the right school, costs may also be of concern. EMT training programs typically cost less than a two or four-year degree due to their short length. Along with tuition costs, there may also be fees for supplies such as a stethoscope, bandage scissors, CPR barriers, or a blood pressure cuff. For specific costs of tuition and supplies, contact the specific school offering the program.
What to Expect When Attending an EMT Training Program
EMT training programs will prepare students to take their EMT practical and written exam. The program's curriculum will depend on the national standards as well as the state's requirements, but it will usually take three to six weeks to complete a basic EMT training program on a full-time schedule. If a student is enrolled in a program part-time, the program can be expected to take around eight to eleven weeks to complete. Instruction is given in a classroom, lab, and in the field. Some programs require their students to complete a clinical portion. The clinical requirement will allow them to get experience with real patients. Students spend time in the ambulance learning from an EMT during their shift.
Completing the EMT Program and What to Expect
After completing the program, students will have basic knowledge about how to handle trauma and cardiac/respiratory emergencies. Specifically, students will learn basics about the human body, vital signs, how to properly lift and move patients, airway management, how to handle diabetic or poison emergencies, obstetrics and gynecology, and head/neck/spinal injuries.
Upon completion of the program, candidates will be able to take the national certification exam administered by the National Registry of Emergency Medical Technicians. The National Registry of Emergency Medical Technicians is the certifying agency for EMTs and paramedics. They certify these medical professionals at three different levels; basic EMT, advanced EMT, and paramedic. After becoming certified as a basic EMT there will be many options for career advancement.